How Does Kim Kardashian Really Feel About Khloé Having Another Child With Tristan Thompson?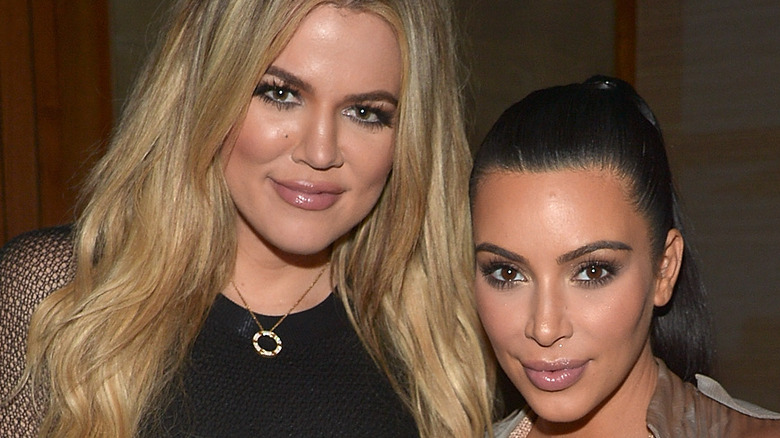 Charley Gallay/Getty Images
Khloé Kardashian dropped a bombshell on July 13 when it was revealed she was expecting her second child with Tristan Thompson. "We can confirm True will have a sibling who was conceived in November," a rep for the reality star told E! News. "Khloé is incredibly grateful to the extraordinary surrogate for such a beautiful blessing. We'd like to ask for kindness and privacy so that Khloe can focus on her family."
As for if Khloé and Tristan are actually back together? Well, it seems like that would be a no. Though Khloé herself doesn't appear to have spoken directly about where things stand between her and Thompson — who's thought to be her ex-boyfriend, not her current — since the news dropped, it's been reported she and Thompson won't be raising their second child together. "The two aren't together and Khloé will have the baby full time," a source told Entertainment Tonight of True's parents, adding, "Khloé wants Tristan in both the kids' lives as much as he wants to be."
So now we know the seemingly former couple seemingly won't be romantically raising their new baby together, what does Khloé's family really think of her decision to have another baby with the basketball star? Well, a source is now dishing on what Khloé's big sister Kim Kardashian makes of it all.
Kim Kardashian is reportedly supporting Khloé's baby journey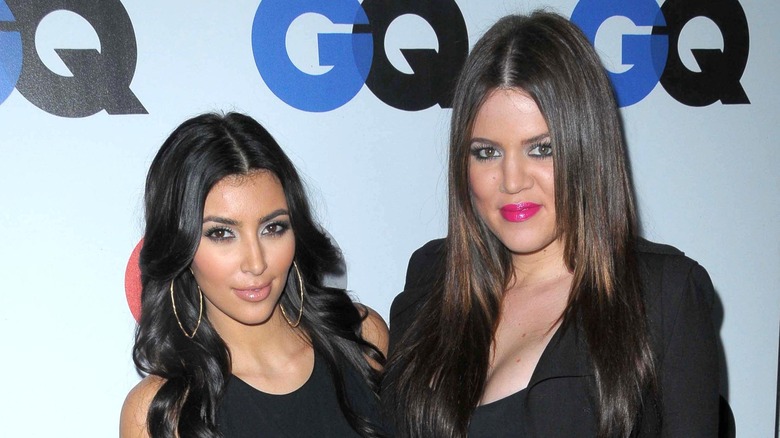 s_bukley/Shutterstock
Though Khloé Kardashian's decision to expand her family with Tristan Thompson may have raised some eyebrows on social media, it sounds like her nearest and dearest are standing by her decision — including Kim Kardashian. "Kim supported and encouraged Khloé to find a surrogate," according to a People tipster. "Khloé tried to get pregnant for a while. When this didn't work out, they decided to explore other options," they shared. The insider also dished on how Khloé really feels about the whole thing, as the pregnancy happened around a month before the news came out that Thompson had fathered a child with Maralee Nichols. "It was a bittersweet situation for Khloé. She was so excited about the baby but incredibly disappointed in Tristan. Like Khloé always does though, she turned it around and focused on the good," the source shared.
Of course, Kim's no stranger to surrogacy as she used a surrogate to expand her family after previously experiencing pregnancy complications. Khloé even asked Kim for advice during the final season of "Keeping Up with the Kardashians" in 2021, with Kim admitting she felt it was the greatest decision she's made. "You know what giving birth feel like. I always say if you can do it, it's such an amazing experience, but you'll see that the love you'll have for your kids is exactly the same," Kim said. "There's no difference, except there was someone else that was the carrier."