Cher Opens Up About Her Heartbreaking Experience With Pregnancy Loss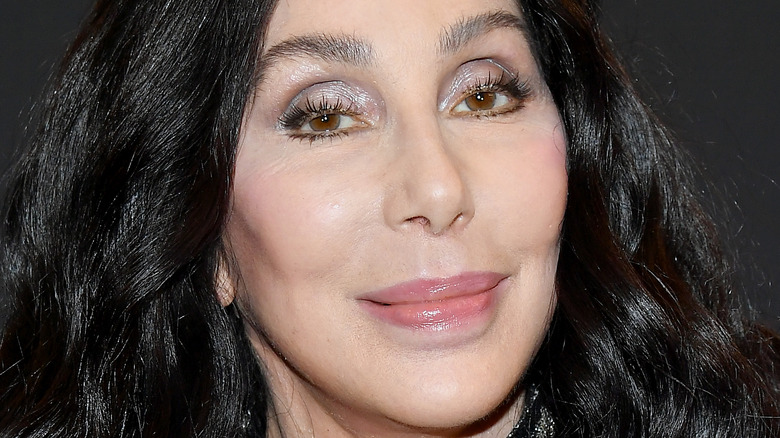 Amy Sussman/bbma2020/Getty Images
The following article discusses pregnancy loss.
There's no doubt that Cher has had an impressive career in the entertainment industry. The singer has churned out one hit after the next, and most people can't help but sing along to her tracks. Some of the star's biggest hits include "Believe," and "If I Could Turn Back Time," just to name a few. Clearly, her music has been one of the biggest highlights of her carer, but with fame comes a lot of interest in Cher's personal life. Cher and Sonny Bono had a highly-publicized love story. According to Closer Weekly, the couple (who also famously sang together) married in 1964. The couple's marriage did not withstand the test of time, and by 1975, Sonny and Cher couldn't make it work and split. During their time together, the couple had one child, Chaz Bono. According to The Blast, Cher welcomed another child with singer Gregg Allman, Elijah Blue.
Cher has not been shy about gushing over her kiddos and how seriously she takes the role of being a mom. "I really like being a mother," she told Closer Weekly. "I've got children that are absolutely the best thing in the world." And, the singer has also talked about some tough times, including on "Dr. Phil." "I had lost four children before Chas, and I had to lay in bed for the first three months, and then I had to just stay in the house," she confessed.
Now, she's opening up even more on the difficult time.
Cher recalls pregnancy losses amid Roe v. Wade ruling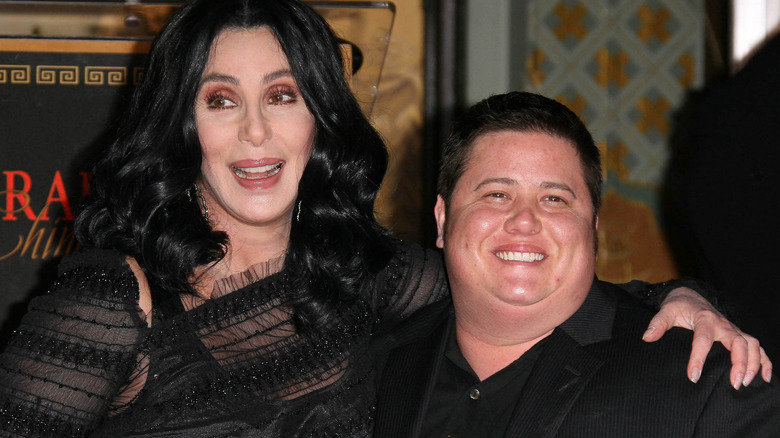 s_bukley/Shutterstock
In July, singer Cher courageously talked about one of the most difficult times in her life. Amid the recent overturning of Roe v. Wade, countless celebrities, including Cher, have been speaking their mind on the ruling, even sharing their own personal stories. The singer took to Twitter to share a heartbreaking tweet that detailed the pregnancy losses she has experienced in her life. "When I was young I had 3 miscarriages. 1st at 18. I was alone in our house. son came home & I was sobbing, & rocking on our floor," the singer tweeted. "When I got 2 dr I was screaming in pain. couldn't even stop in elevator. dr sent me straight 2 hospital, & in 2 operating rm. WHAT WOULD HAPPEN 2 ME TODAY."
Many of Cher's fans commented on the post to send their love and support to Cher amid such a heartbreaking admission. "Omg we had no idea," one follower commented on the tweet. "Had an ectopic scare in 1984. Can't imagine going though that today. I cry for the young women who will suffer," another Twitter user empathized.
This is not the only time that Cher has shared her opinions on the Roe v. Wade ruling. On July 15, she penned another tweet expressing her dislike for the Republican party. "REPUBLICANS ARE TRYING 2 MAKE IT ILLEGAL FOR A WOMAN 2 LEAVE HER STATE 2 GET AN ABORTION," she wrote.