Jessica Biel Dishes On When She Knew Justin Timberlake Was The One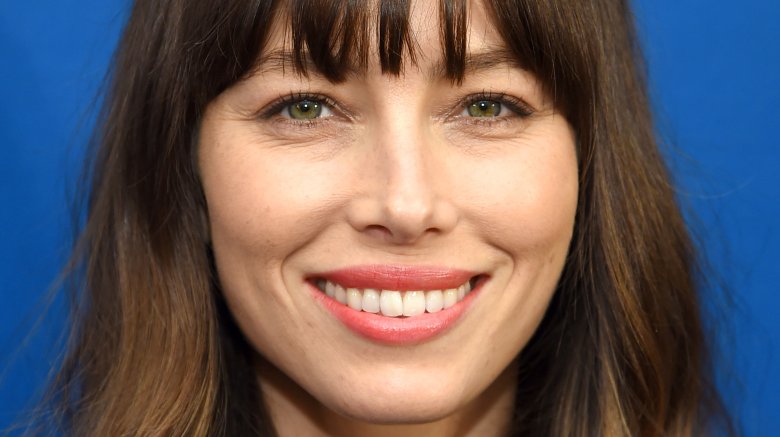 Getty Images
Jessica Biel and Justin Timberlake's marriage couldn't be sweeter.
According to an Entertainment Tonight exclusive, Biel couldn't help but gush over her pop star husband when the publication caught up with her in West Hollywood on Monday, Oct. 30, 2017. The Sinner star had been sharing a preview of Au Fudge CAMP (Center for Art, Music, and Play), an "imagination-based, creative-based" expansion of her Los Angeles restaurant, which will offer a curriculum for kids and open in mid-November.
"We had been dating for a little bit...There was just a moment when I called a girlfriend and I said, 'I'm going to marry this guy,'" the 35-year-old told ET, dishing on when she knew Timberlake, 36, was the one. "I don't necessarily know why, but I think a lot of people feel that way. It's not a tangible moment where you're like, 'This is it,' it just is, somehow." 
The former 7th Heaven actress also teased Timberlake's upcoming Super Bowl halftime show. "It's going to be good," she said, before admitting, "I guess I could be a little bit biased, but I think he puts on the best show of anybody. I'm just excited for him to have a really incredible place to perform and play some great stuff."
As Nicki Swift previously reported, the happy, supportive couple celebrated their fifth wedding anniversary in late October 2017. To commemorate the occasion, the "SexyBack" hitmaker shared a series of throwback videos featuring him crooning Leon Russell's "A Song For You" — the song that played for the cute pair's first dance. Meanwhile, Biel shared an adorable clip of the two having fun with Snapchat filters.
Earlier this year, Biel got real about her strong marriage with the "Mirrors" singer. "We have similar values; we believe in loyalty, honesty. We like to have fun," she told Marie Claire. "We like a lot of the same things....If you can find that and someone who shares the same values as you, it's like: Score!"
Biel and Timberlake began dating in 2007, before marrying in 2012 in Fasano, Italy. The two share a son, Silas Randall, who was born in April 2015.