The Pop Icon Ivana Trump's Kids Were Unexpectedly Close To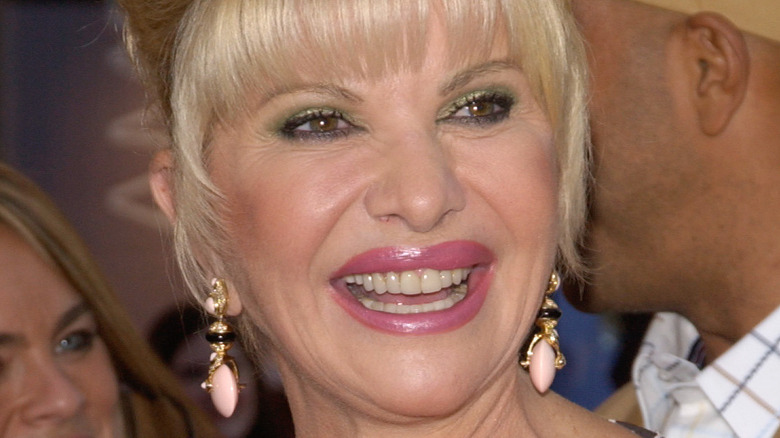 Featureflash Photo Agency/Shutterstock
In the wake of Ivana Trump's tragic death, countless public figures have come forward with details about the colorful life she led. Many a story has resurfaced about her legacy in upper echelon circles. It's no surprise, then, that her three children — Donald Jr., Ivanka, and Eric Trump — were exposed to her A-list connections and that they built friendships with them.
While she's best known as the ex-wife to the former president, Ivana had a career and life of her own before meeting Donald Trump. A skiier and a model, Ivana was no stranger to glamour despite her humble beginnings. However, her star power rose significantly when she wed Donald. As noted by The New York Times, during their marriage, Donald and Ivana became the poster children for a power couple — and Ivana was just as famous as the father of her children. 
Even though the Trumps ultimately divorced, Ivana continued to be a media sensation — so much so that she was brought on for a cameo in the 1996 film, "First Wives Club" (via Entertainment Weekly). "Don't get mad, get everything," became her famous line. Ivana also went on to have a reality show, "Ivana Younger Man." One thing's for sure: Ivana had the kind of star quality that drew people to her — and her children scored some interesting playdates because of it. 
Michael Jackson was always welcome at the Trump residence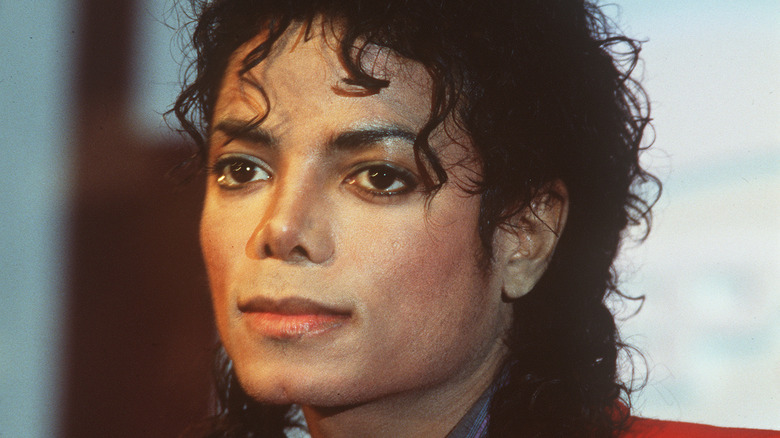 Dave Hogan/Getty Images
Just one of the Trump childrens' playdates was never told to "beat it!"
According to none other than Ivana Trump herself, Michael Jackson was always welcome at the Trump residence, and he had a special bond with her three children. In her 2017 memoir on motherhood, "Raising Trump," she wrote that Jackson often came over to spend time with the kids. Together, they would "watch MTV, play Mario Brothers or Tetris, and build Trump Tower in Legos" (via People). Per Vulture, Jackson even came along to see one of Ivanka's school plays. 
Given the family's obvious closeness with the star, it's unsurprising that Ivana was quick to come to Jackson's defense when he faced allegations of sexual abuse. Ivana wrote that she "never believed the accusations." Donald Jr. has also spoken about the allegations in his own memoir, "Triggered." Speaking of the new allegations made in "Leaving Neverland," Donald Jr. wrote that they "came as a shock" (via People). However, he also pointed out that he had never seen any untoward behavior, himself. "My experience with Michael does not include any of what he's been accused of," he wrote.
If you or anyone you know has been a victim of sexual assault, help is available. Visit the Rape, Abuse & Incest National Network website or contact RAINN's National Helpline at 1-800-656-HOPE (4673).