Shailene Woodley Had A Strange Living Situation As A Teenager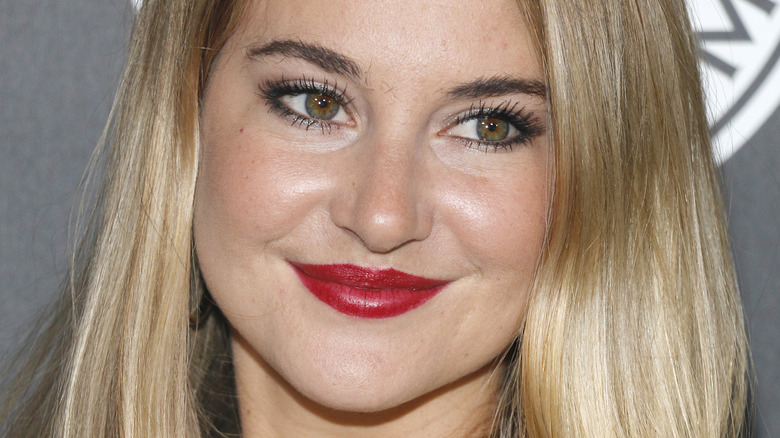 Tinseltown/Shutterstock
Shailene Woodley is a famous figure in the entertainment industry thanks to her on-screen performances in popular movies like 2014's "The Fault in Our Stars" and "Divergent," which came out that same year, as well as shows like "The Secret Life of the American Teenager" and "Big Little Lies." However, she's also the kind of celebrity who sparks headlines due to her personal life, which has involved an engagement to NFL star Aaron Rodgers (and their subsequent breakup. Of course, Rodgers is not the only person in Woodley's life. She adores her family, and in September 2016, told Net-a-Porter's The Edit (via Us Weekly), "They would do anything for me, and I would do anything for them. That's a lot more than most people can say about their families. I'm grateful for the s**t that happened."
At the same time, Woodley also told The Edit, "My family is super f****d up in many ways, but they are also my everything."
While Woodley might come from a family that has its quirks, her background and the way she was raised may be one of the reasons why she's willing to embrace things that others might not understand. For instance, Woodley eats clay, which might not be something that you even realized could be consumed. Beyond that, while some stars live in jaw-droppingly luxurious houses and other celebs live in surprisingly modest homes, Woodley had a living situation that many might consider to be downright strange.
Shailene Woodley used to live alone in the woods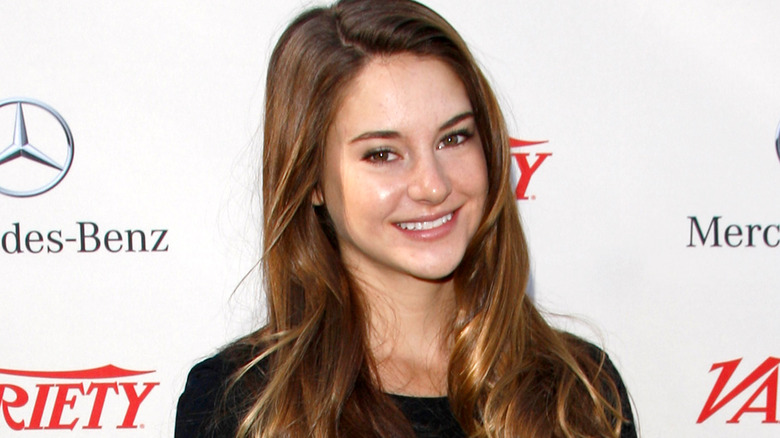 Kathy Hutchins/Shutterstock
Shailene Woodley might be known as an accomplished Hollywood star these days — and one who has an impresive fortune — but she also used to spend her days somewhere very different. In April 2020, she told The New York Times, "When I was 18, I moved into a cabin in the middle of the woods with no cellphone, no Wi-Fi. I'm a loner..."
Although that little tidbit might surprise you, and you might assume that Woodley would no longer be interested in living somewhere so humble and remote now that she's famous, then you might want to think again. In fact, that same month, the actor did an interview with Bustle from — yes — a cabin. Again, alone and living in a forest somewhere on the West Coast, Woodley was quarantining at the time due to the COVID-19 pandemic. She opened up about her living situation, saying, "S**t's crazy, but in a really profound way. Big life moments happen generally during Saturn return. People get married, get divorced, have a baby. But for me, I'm stuck in a house by myself with my own thoughts, during a global pandemic, and have to deal with all the things I've never dealt with."
That may be a lot to face, but it's surely better when you have a cozy cabin to crash in as opposed to when you don't have a home at all, which is a situation that Woodley has been in before.
Shailene Woodley doesn't always have a home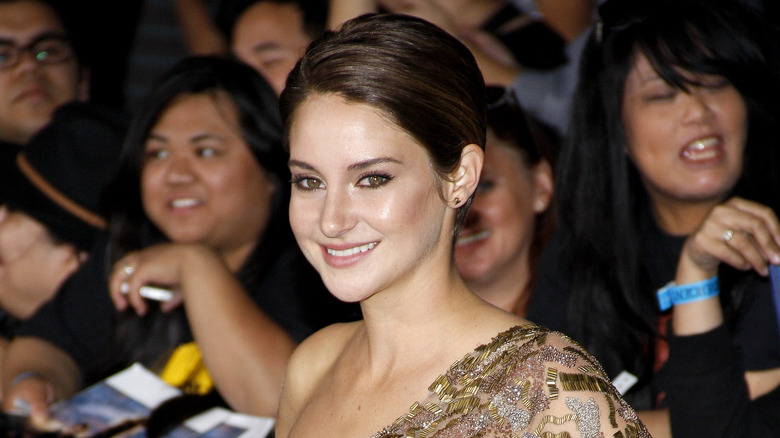 Tinseltown/Shutterstock
When Shailene Woodley calls a cabin in the woods home, she's giving up the kind of modern luxuries and amenities that you would enjoy in a city residence. Granted, that may not be a problem for Woodley thanks to the fact that she doesn't seem to mind going without certain things. In fact, she embraces it. In June 2014, she told Vanity Fair, "I've been in this place in life where I don't want to own anything. I got rid of almost everything except what would fit into a carry-on suitcase."
That included owning a home, which is why she was staying with various friends at the time. While her housing circumstances may have changed over the years, in 2019, she was again without a home.
"I'm still on the road. ... I don't have a permanent place anywhere. I do have piles everywhere. My friends call them Shai piles. I have very generous friends who house me all over the world. So much of my life is in hotels that if I'm in a city where I have friends, I ask if I can stay with them," Woodley told C Magazine, adding that she's fine as long as she has access to a kitchen. "I just have to be able to cook. My constitution is not built for fancy food three times a day. ... Sometimes your body just wants a cutting board and a knife — just to chop up a good salad."