Adele Shares The News About Her Las Vegas Residency Fans Were Waiting For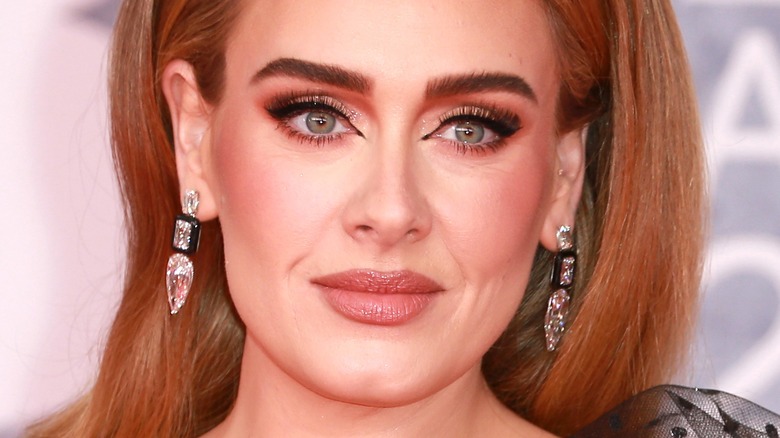 Cubankite/Shutterstock
Despite the lyrics of her hit song, people haven't been going easy on Adele lately. While the "Hello" singer was universally beloved not too long ago, the cancellation of her Las Vegas residency left a bad taste in fans' mouths. Adele first addressed the news in an Instagram apology video in January, tearfully saying, "I'm so sorry but my show ain't ready. We've tried absolutely everything that we can to put it together in time and for it to be good enough for you." The singer went on to mention delivery delays and a COVID-19 outbreak among her team. However, people seemed unenthused with the explanation. After all, what happened to "the show must go on?"
Since the initial announcement, everything from creative differences with the show's set designer to Adele's relationship with sports agent Rich Paul have been blamed for the delay. The couple are still together, but they were reportedly on the rocks when the residency was first canceled. Back in January, a source told Page Six, "Adele's been crying and couldn't get through a single full rehearsal for the past month. Just constantly on the phone with Rich ... loudly shouting and sobbing."
Six months out from the Vegas fiasco, fans were beginning to doubt if Adele would ever go on with the show. Although she captioned the cancellation video with "All dates will be rescheduled, more info coming soon," she had yet to deliver an update — until now.
Adele has rescheduled her Las Vegas residency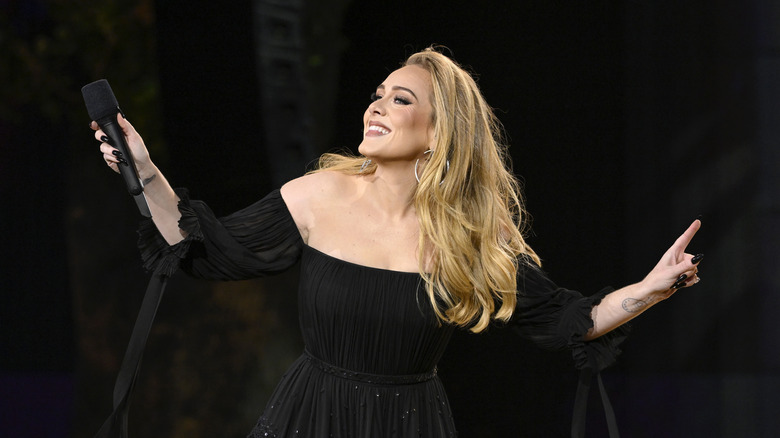 Gareth Cattermole/Getty Images
Staying true to her word, Adele has finally announced new dates for her Las Vegas residency. Titled "Weekends With Adele," the show is set to kick off in November and run through March 2023 at the Colosseum in Caesars Palace. On Instagram, the "Rolling in the Deep" singer said, "Words can't explain how ecstatic I am to finally be able to announce these rescheduled shows. I truly was heartbroken to have to cancel them." Adele then apologized for postponing the show's run, but maintained that it was the "right" decision.
"To be with you in such an intimate space every week has been what I've most been looking forward to and I'm going to give you the absolute best of me," she continued. The singer is known for taking long hiatuses, recently breaking a five-year drought of no live performances. Despite the success of her 2021 album "30," she's only played two July London shows since its release.
The new announcement comes on the heels of a report from The Sun, which said on July 16 that it was "coming in the next few weeks." Only time will tell if this attempt goes smoother than the first, but there probably wouldn't have been an announcement if Adele wasn't sure she could deliver. If her recent London shows are anything to go by, the backlash of the last few months might just be water under the bridge.