The Truth About Shanna Moakler's Alleged Brawl With Paris Hilton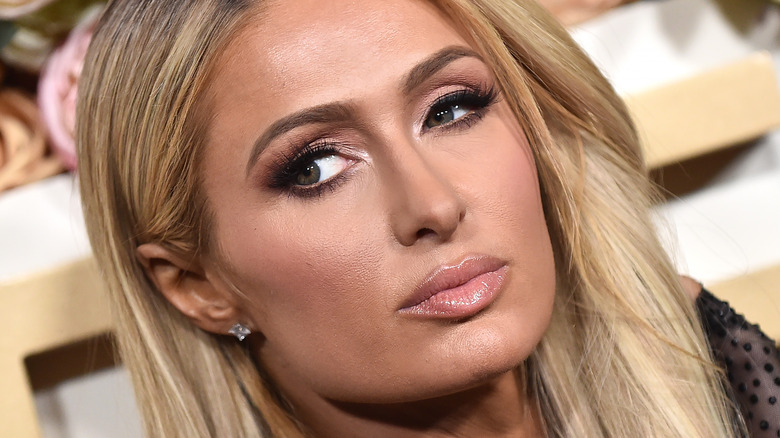 DFree/Shutterstock
Nearly everyone is aware that Travis Barker is happily married to Kourtney Kardashian now, but did you know that, once upon a time, he briefly dated Paris Hilton?
Maybe "dating" is a bit of a stretch, but reports say that the two had a fling in the early 2000s, back when he had just split his with ex-wife Shanna Moakler. In his autobiography, "Can I Say," the Blink-182 drummer dished that he used to party with Hilton into the wee hours of the morning. "I was a punk-rock kid, and she was my complete opposite," he wrote (via InStyle). "For a few weeks, we did everything together." But, since they barely had anything in common, their relationship eventually fizzled out. Barker even said that while Paris was "fun to party with," their "sexual chemistry was never good." And at the time, he also seemed more interested in Hilton's assistant, who was none other than Kim Kardashian.
With Barker upping his dating game shortly after parting ways with Moakler, reports claimed that the beauty queen got jealous, to the point that she reportedly got involved in a physical fight with Hilton.
Paris Hilton claims Shanna Moakler hit her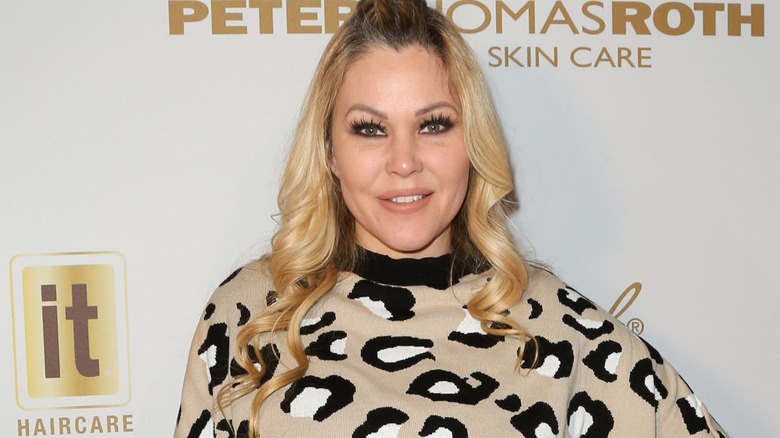 Paul Archuleta/Getty Images
In 2006, around the time Paris Hilton and Travis Barker were getting close to each other, the heiress and Shanna Moakler supposedly engaged in a physical altercation. Hilton's publicist told the media that Moakler punched her in the face at some nightclub in Hollywood. Meanwhile, Moakler's publicist claimed that the former beauty queen was pushed down the stairs by Hilton's ex-boyfriend Stavros Niarchos.
Per The Hollywood Reporter, Hilton's publicist said that Moakler approached the "Stars Are Blind" singer first and "used the most vile of language" before hitting her in the jaw. Hilton apparently did not do anything to trigger the punch. The publicist also told TMZ that Moakler was restrained and people helped Hilton break free and exit the club.
The two went on to file police reports against each other the following morning, per the outlet. "I would encourage Paris, with the consent of her attorney, to seek a restraining order against Moakler to prevent any escalation of this irrational and dangerous behavior," the publicist said at the time.
Shanna Moakler believes Paris Hilton simply wanted to make headlines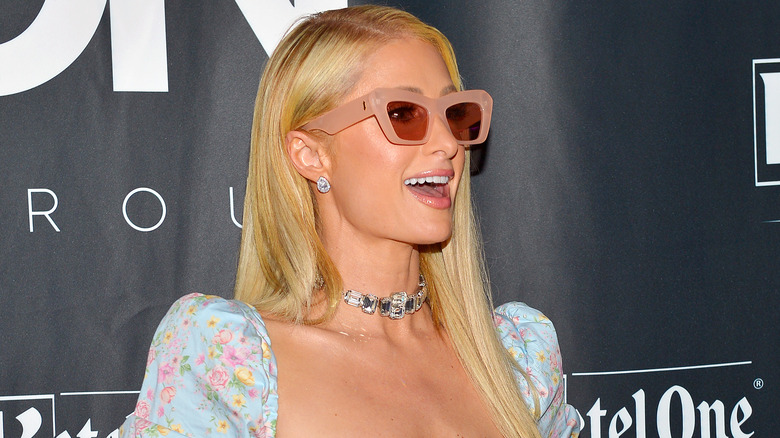 Donato Sardella/Getty Images
Shanna Moakler insists that she never laid a finger on Paris Hilton, and that the "Simple Life" star was spreading lies to make headlines. Speaking with Page Six, the "Celebrity Big Brother" contestant clarified that she never got into a scuffle with Hilton, like the media suggested. She pointed out how, instead, it was Hilton exhibiting dubious behavior, as evidenced by her DUIs at the time.
"I don't think she's a good person. She makes a lot of money pulling these stunts in the media, and I want nothing to do with it," Moakler said (via Hollywood.com). "I'm not the one getting DUIs. I'm not the one in police stations. It's all juvenile and stupid."
There's no news as to whether Hilton and Moakler eventually reconciled, but Moakler still got into a controversy involving Travis Barker in 2021 when she claimed that he had an affair with Kim Kardashian. Moakler claimed that she ended her marriage with Barker because he had an affair with the SKIMS founder, but a source dished that there's no truth to the story. "It's a shame that she continues to spread lies because she is clearly bitter her ex is happy and has moved on," they told Page Six. But it looks like there's no bad blood between her and Barker anyway, since she wished him and Kourtney Kardashian a "lovely marriage."