Inside Lisa Rinna's Friendship With Kelly Ripa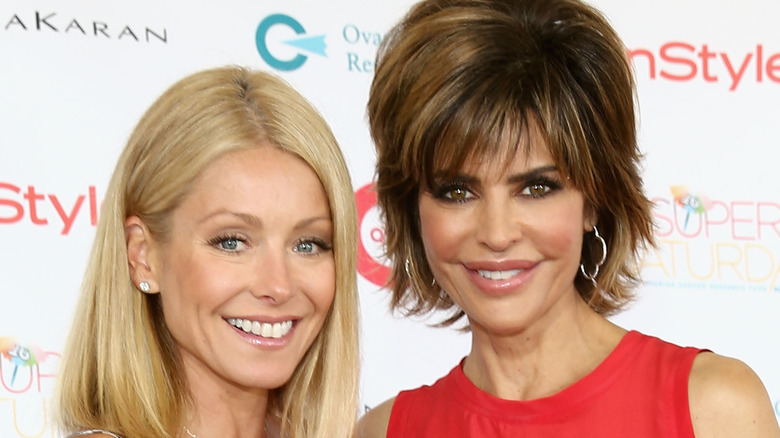 Neilson Barnard/Getty Images
We always love it when we find out that our favorite stars consider each other good friends.
Hollywood has a long list of famous BFFs, including the likes of Matt Damon and Ben Affleck, whose friendship dates back to their childhood. There's also Jennifer Aniston and Courteney Cox, who are not only best friends on TV, but apparently in real life, too! But there are also a number of friendships that you either never knew about, or just haven't been paying much attention to. One of them is likely the duo that is Kelly Ripa and Lisa Rinna.
The "Real Housewives of Beverly Hills" star and "Live!" host started their careers in Tinseltown as soap opera actors. They managed to grow their friendship through the years, and to this day, they are part of each other's inner circles. Not many fans know that Rinna and Ripa go way back, so many were surprised when the "Dancin' On Air" star dished that they are actually good friends.
Lisa Rinna and Kelly Ripa are longtime pals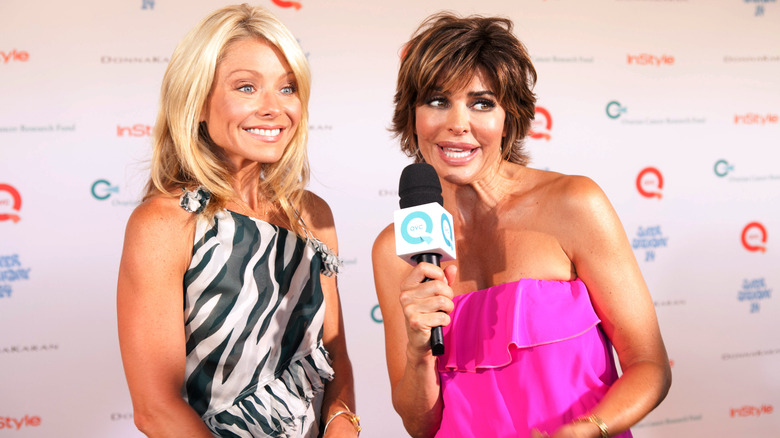 Matthew Peyton/Getty Images
Despite being in different industries now, Lisa Rinna and Kelly Ripa still keep in touch. In a guesting on "Watch What Happens Live!," Ripa gushed about her friendship with the "RHOBH" star to Andy Cohen.
"I mean, I like Lisa Rinna, I've known her for so long. Because we all started out on soaps together. I really like her," she said, adding that they would always see each other at awards shows and events "all the time" because they operate within the same industry and have the same friends. What's interesting is that they were unknowingly in contention for the same hosting spot on "Live!"
"I have quite a history with 'Live!' Regis actually told me it was between me and Kelly," Lisa shared on the same show, per Bravo. But Ripa said that there wasn't any animosity between them because they never even knew until much later. "I mean we never even saw each other. It's not like she was in one room and I was in another. It wasn't like that. It was like she would host the show, then I would host the show." Ripa, as we all know, got the gig, and according to her, she probably only got it because she already lived in New York City at the time.
Lisa Rinna and Kelly Ripa know each other's families
You know Lisa Rinna and Kelly Ripa are good friends because they are familiar with each other's families. In fact, Rinna even hinted that she wanted Ripa's son, Joaquin, to marry one of her daughters.
When Ripa posted a picture of Joaquin and husband Mark Consuelos ahead of the Gaynor Gala, Rinna reminded her pal how much she loved their family name. "Post away!!!! I love the last name Consuelos remember that I love that last name," the reality star quipped (via Yahoo!). Meanwhile, the "Live!" host played matchmaker, saying, "I'm working on my end!!!!"
Rinna is also seemed to be comfortable enough to shower compliments to Ripa's husband. From time to time, Rinna would comment on how much she finds Consuelos attractive. In 2019, when Ripa shared a photo of shirtless Consuelos, Rinna responded, "Thank you Kelly," along with a fire emoji (via ET). Ripa, in response, said, "This ones for you babe." If that's not friendship, we don't know what is!