What's The Real Meaning Of Pure/Honey By Beyonce? Here's What We Think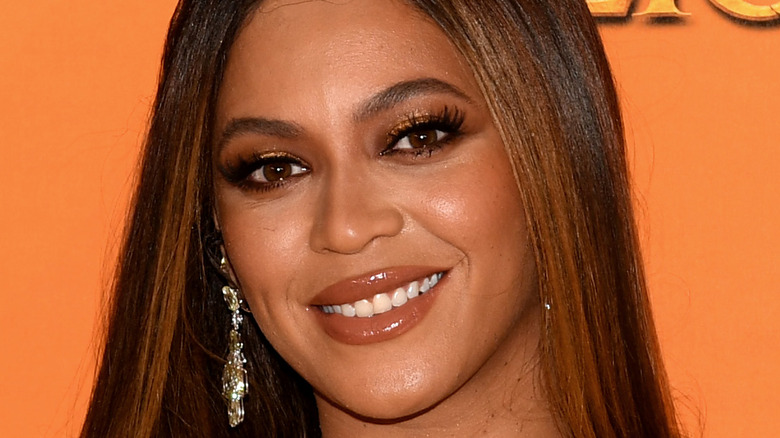 Gareth Cattermole/Getty Images
The Queen has spoken! Beyoncé dropped the first act of her album, Renaissance, on July 29, and every song is like nothing we have heard from Queen B before. Renaissance means rebirth, after all! While she has dipped into many different genres throughout her career— like rock, country, R&B, etc. — Beyoncé's newest genre-bending venture is in the world of house and dancehall music. Tracks like "Cozy" and "Alien Superstar" are produced by Honey Dijon, who is a well-known house artist, per the New York Times.
The album's second to last track out of 16 is "Pure/Honey," and the song is the pinnacle of Beyoncé's use of electronic dance elements to create the ultimate vogueing anthem. In fact, "Pure/Honey" samples the famous 1996 club track "C*nty" by queer artist Kevin Aviance, per Variety. "[Beyoncé's] a goddess to me," Aviance gushed to Variety after hearing the sample. "She's my Black queen. For her to be holding up someone who is Black and gay, it's so beautiful." The song also pulls from "Miss Honey" by the drag queen singer Moi Renee as well, per Billboard.
With Beyoncé's heavenly vocals and its hard-hitting samples, what do the lyrics of "Pure/Honey" reveal about the meaning of the song?
Don't take Beyonce's money, honey!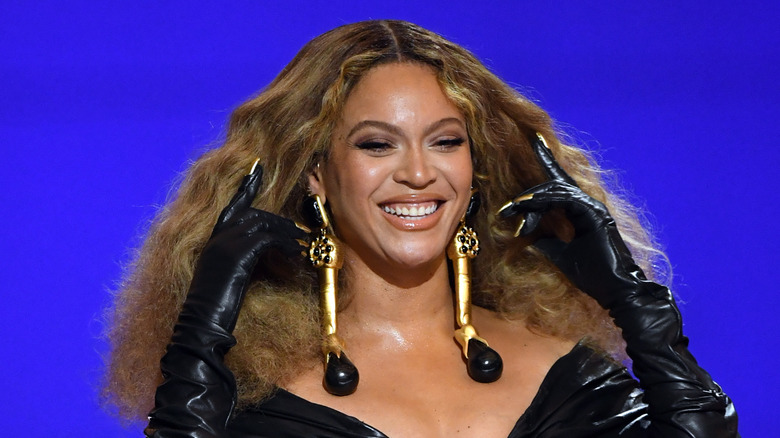 Kevin Winter/Getty Images
What would Queen Bee be without her "Pure/Honey?" In this track, Beyoncé sings about being the bee with the MOST honey. According to Genius, there are two parts to this song, with the first part being "Pure" and the second part being "Honey," thus "Pure/Honey." And when you listen for the switch in the song, you notice huge differences in the lyrics and Beyoncé's singing going from one part to the other. 
First, "Pure" is all about being "c*nty" and heavily uses the Kevin Aviance sample that Beyoncé mostly raps and sing-talks over. This whole section of the song just exudes self-confidence from the lyrics. We know from her previous hits, "Run the World (Girls)" and "***Flawless," that Beyoncé isn't shy about making music to empower the Beyhive. She begins the first verse, "Bad b*tches to the left / Money b*tches to the right / You can be both, meet in the middle, dance all night." So, Beyoncé made this house track to encourage whoever's listening to let loose to the pulsing beat.
Then, when the song transitions into the "Honey" section, Beyoncé transforms into a sultry songstress. She sings, "I'll get you stuck (Stuck), stuck in my love (Stuck in my love) / Stuck in my honey." So "Pure/Honey" is a dance, self-empowerment, and baby-making anthem all wrapped up in one! The track is already a fan favorite; Beyhive member and "Glee" star Kevin McHale wrote on Twitter, "PURE/HONEY IS THE ONE!"
Beyonce was inspired by the queer community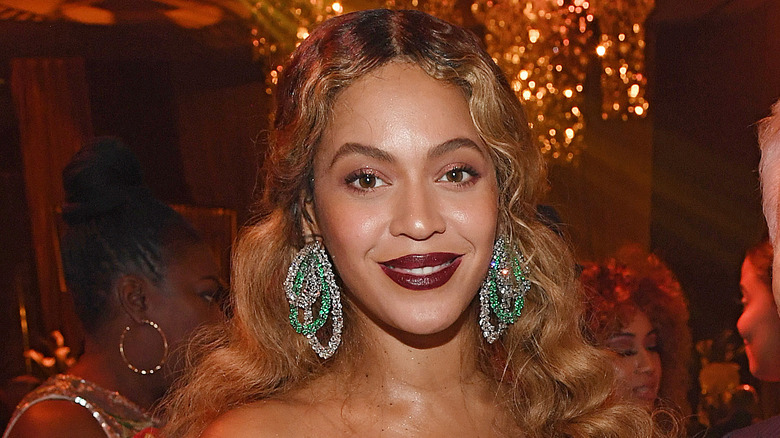 Kevin Mazur/Getty Images
In the "Renaissance" era, it is clear that Beyoncé was influenced by music that originated in the Black and LGBTQ+ communities. And since "Pure/Honey" pulls directly from queer music with its Kevin Aviance's "C*nty" sample, Beyoncé uses lingo in the song that is commonly used in the community. Concerning the controversial nature of the word "C*nty" — which both Beyoncé and Aviance sing throughout "Pure/Honey" — Aviance told Variety that the word means something different to them. "Most people hear the c-word and think it's something negative and just talking about a woman's private parts. My 'C*nty' isn't that. It's about power." Beyoncé also uses the word "technique" throughout "Pure/Honey," which is a term from the ballroom scene where technique is important in the judging process.
Beyoncé has a connection to the LGBTQ+ community through her uncle, Jonny, who sadly died of HIV. On her website, Beyoncé dedicated the "Renaissance" album to her uncle. "He was my godmother and the first person to expose me to a lot of the music and culture that serve as inspiration for this album," she wrote. "Thank you to all of the pioneers who originate culture, to all of the fallen angels whose contributions have gone unrecognized for far too long. This is a celebration for you."
Through her music, Beyoncé is celebrating the queer community and making music that showcases Black and queer talent, like Aviance in "Pure/Honey" and Big Freeda in "Break My Soul."