Why Elon Musk's Father Says He's Not Proud Of His Famous Son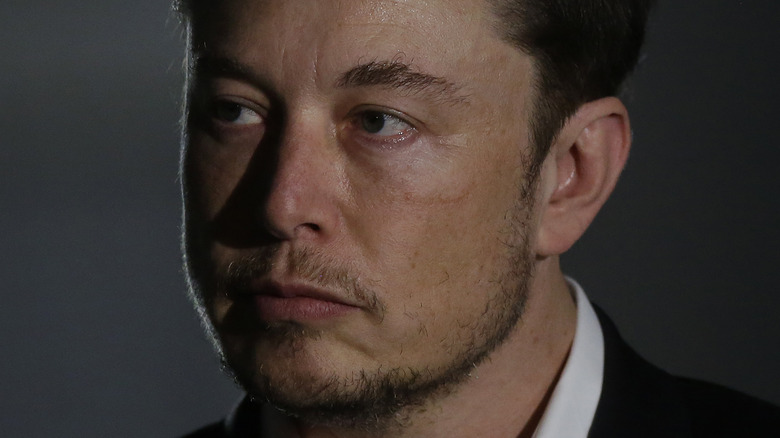 Joshua Lott/Getty Images
Elon Musk may have a 12-digit net worth and a rocket capable of reaching the cosmos, but it sounds like he doesn't quite have the approval of his father. Errol Musk, the billionaire's dad, called into Australia's "The Kyle & Jackie O Show" on August 1, where he spoke candidly about his son's success, whether or not he owns a Tesla, and recent photos of his son shirtless aboard a superyacht in Greece.
During the wide-ranging — and at times bizarre — 20-minute interview, the South-African patriarch took some surprising digs at his son. "Your offspring is a genius. He's worth so much money and has created so many things, you can't take that away from him. Are you proud?" host Jackie O posed to Errol, who bluntly declared, "No."
"What? You're not proud?" the host retorted, prompting Errol to elaborate. "Well, you know, I mean, we are a family that has been doing a lot of things for a long time. It's not as though we suddenly started doing something." The patriarch told the radio show that all his children have been doing "interesting things" for a long time — including visiting places such as China and the Amazon rainforest — but that it was Kimbal Musk, Elon's younger Brother, who was his "pride and joy." And that's not the only eyebrow-raising comment Errol spilled about Elon.
Elon Musk's father is worried about him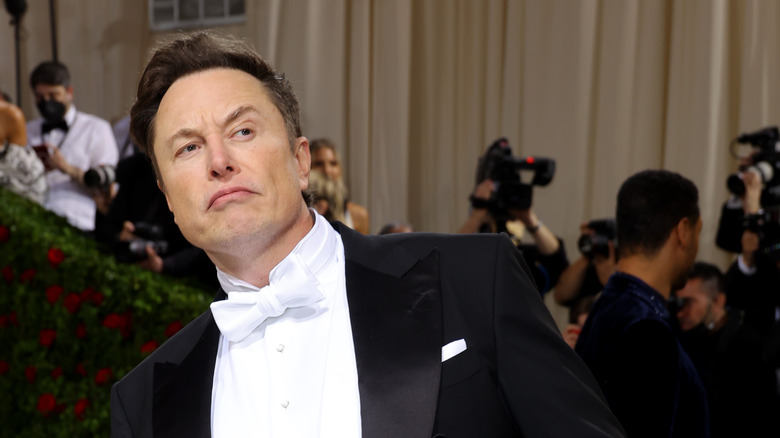 Mike Coppola/Getty Images
It might be hard for Elon Musk to ingest his father's candor, but Errol Musk made it clear that he has his son's interest at heart. "I worry about him," the elder Musk said on "The Kyle & Jackie O Show," concerned that his son might not be able to find a partner who would give up her career to be with him all the time, as his brother Kimbal had done. "He has to find a woman to give up what she's doing, and that's not easy." Elon has married three times and has had 10 children, most recently welcoming twins in secret last year.
Later in the interview, Errol chided his 51-year-old son's physical appearance, referencing recent photos of Elon soaking up the sun without a shirt while on his megayacht in Greece. "Elon is very strongly built but he's been eating badly," he claimed, adding that he's "been telling" his son to take a weight-loss supplement known as Garcinia Cambogia.
When asked by the hosts whether the patriarch owned a Tesla, Errol admitted the popular electric vehicle wasn't among the luxury vehicles in his garage. Instead, Errol says he preferred to cruise around in a Bentley, Rolls Royce, or Mercedes-Benz.