The View's Ana Navarro Has Had Enough Of Will Smith And Chris Rock's Drama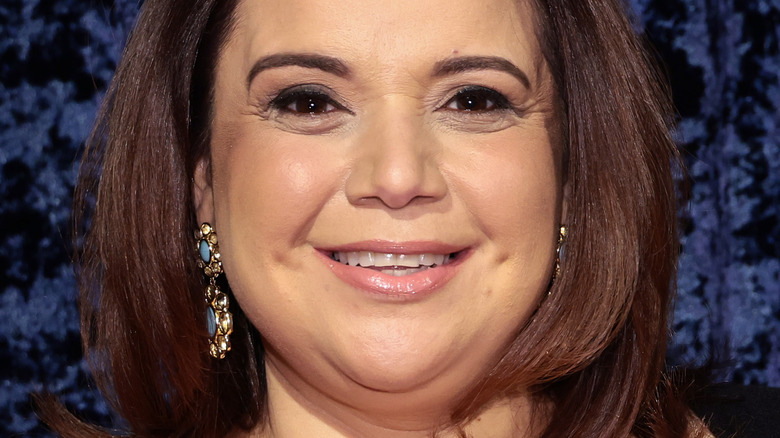 Jamie Mccarthy/Getty Images
Months later, people are still talking about the shocking moment at the 2022 Oscars where Will Smith stormed on stage to slap Chris Rock after he made a joke about his wife, Jada Pinkett Smith. Since all of the drama went down, people have had lots of opinions. Due to his actions, the Academy slapped Smith with a 10-year ban from attending the Oscars. But despite his absence, Smith could still earn a trophy for any award wins.
It took Smith a little time to gather his thoughts after initially apologizing for his actions, and in late July, he posted a 5-minutes-plus-long video, where he again expressed remorse for slapping Rock. The Oscar winner explained that he's been doing "a lot of thinking and personal work" over the past few months and shared his attempts to reconcile. "I've reached out to Chris, and the message that came back is he's not ready to talk, and when he is, he will reach out," he said. "So I will say to you, Chris, I apologize to you. My behavior was unacceptable, and I'm here whenever you're ready to talk."
Smith also told viewers that he wanted to apologize to Rock's mother and other family members. "I want to apologize to Chris' family, specifically Tony Rock. We had a great relationship. Tony Rock was my man. This is probably irreparable," he added. The reviews on Smith's apology are mixed, but "The View's" Ana Navarro had no problem weighing in on the drama.
Ana Navarro wants people to focus on something else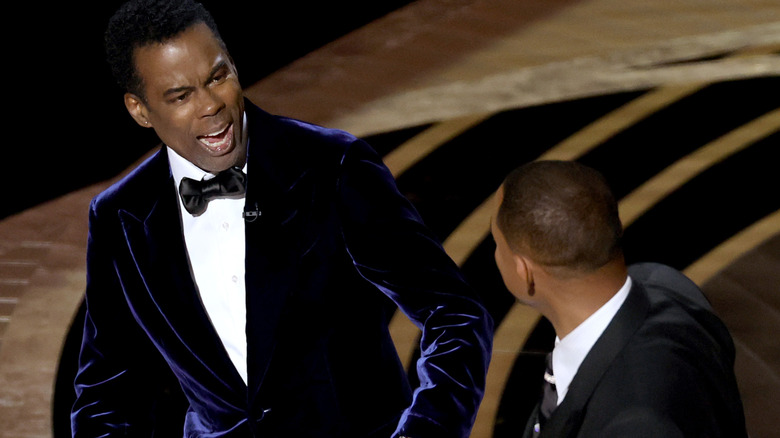 Neilson Barnard/Getty Images
Some people could probably talk about the brawl between Will Smith and Chris Rock all day long. However, that's certainly not the case for "The View's" Ana Navarro. The television personality did not mince words when it came to the heated Oscar moment between the pair during an August episode of the show, as Navarro shared her thoughts on Smith's recent apology.
"I take his apology for what it is ... I love Will Smith. I love Chris Rock." Navarro shared before quickly changing her tune. "Can we just talk about victims? .. Let's talk about Ukraine. Let's talk about the 10-year-old who got raped in Ohio and couldn't get a damn abortion. So we have people with privilege ... for the love of God ... Let's stop talking about this, and let's start talking about some real victims in this world and this country, and let's give this guy some grace in my opinion." We told you she didn't hold anything back! Other panelists Joy Behar and Sara Haines also commented, but nobody else had as passionate of a stance as Navarro.
In April, Navarro shared similar thoughts on the incident, saying on the show (via The Wrap), "I'm so tired of talking about this, I'd like to slap myself." Navarro also defended Smith's long track record of doing good and reminding the audience that "none of us should be judged by our worst moment." Preach Navarro, preach.