Chris Cuomo's Return To TV Has Someone From His Past Seeing Red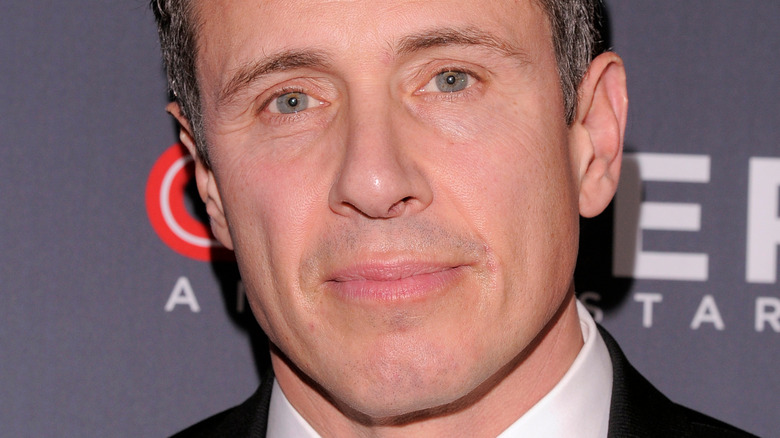 Ron Adar/Shutterstock
It's been a year filled with hardships for former CNN anchor Chris Cuomo. In 2021, CNN axed the longtime employee of the network after he mixed a little too much business with pleasure to protect his brother, former New York Governor Andrew Cuomo, amid a slew of sexual assault allegations. In turn, Cuomo sued the network in March for $125 million over his termination, per The Hollywood Reporter.
While things seemed grim for quite some time, Cuomo announced some good news for his career during his podcast, "The Chris Cuomo Project," in July. "I am getting back on the horse of cable TV, but it's a very different horse, and it's a very different course. And one reason is that many of you know me from television, specifically cable television, and you've said you miss me there," the star told listeners of his new gig with NewsNation. Cuomo insisted that the show would be entirely different from his stint on CNN. "It's going to allow me to travel the country, travel the world, show you the reality. I'm not carrying water for anybody ... no party, no interest, other than your interest," he shared.
Some people may be happy with Cuomo's new gig, but one particular person is not.
Shelley Ross slams NewsNation over Chris Cuomo hire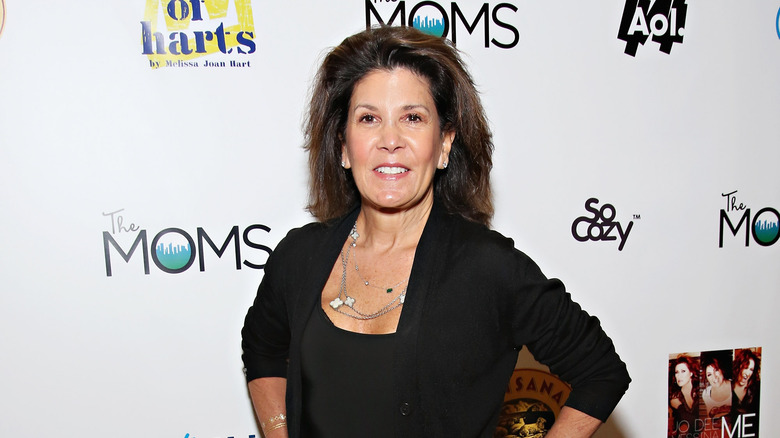 Cindy Ord/Getty Images
Shelley Ross is not happy about Chris Cuomo's new gig. Ross, who once accused the Cuomo of sexual harassment, unleashed a scathing Facebook post directed at NewsNation and primetime host ​​Dan Abrams. "Dan, I'm a decades-long fan of yours. But you've got this one wrong. The (modest) mixed reaction to Cuomo's new job does not prove the status quo of the media is under threat," Ross wrote in the Facebook post (via Fox News). And she didn't stop there. She called Cuomo a member of the "old boys club" after calling him a "status quo, same old same old arrogant" and "misogynistic" person. 
Ross added that she was looking for something "new, fresh and honest" for the NewsNation network as she disagreed that the former CNN anchor was the right fit to join. "As he continues to parse his words, hide behind the love of a brother, deny wrongdoing, he remains tone-deaf and phony to many of us," Ross continued, noting that she's a firm believer in second chances — but not in the case of Cuomo, seeing as he only cares about "himself."
In 2021, Ross wrote an op-ed in The New York Times that accused the disgraced CNN star of sexual harassment after he grabbed her derriere at a work party in 2005. To make matters even more unsettling, Ross' husband was with her at the time of the incident. As of this writing, it doesn't appear as though Cuomo or Abrams replied to Ross's comment.