Ioan Gruffudd Ups The Ante Of Fierce Legal Battle With Estranged Wife Alice Evans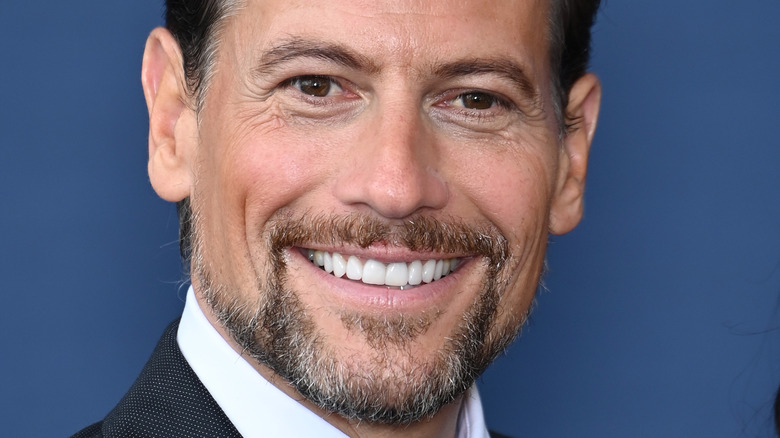 Pascal Le Segretain/Getty Images
Despite his mid-2000s turn as Dr. Reed Richards, Ioan Gruffudd's divorce from Alice Evans isn't going very fantastic by any stretch of the imagination. The former couple previously evaded headlines since meeting on the set of the 2000 Disney film "102 Dalmatians," but have since undergone one of the messiest Hollywood breakups in recent memory. It all started in January 2021, when Evans tweeted (per Daily Mail), "Sad news. My beloved husband, Ioan Gruffudd, has announced he is to leave his family, starting next week. Me and our young daughters girls [sic] are very confused and sad. We haven't been given a reason except that he 'no longer loves me.'"
Since then, Gruffudd has gone public with his new girlfriend, Bianca Wallace, with Evans regularly live-tweeting their split. Gruffudd and Evans, who share two young daughters, have also faced off in a custody battle. Several of their text exchanges are public, with Gruffudd submitting some to court and Evans posting screenshots of others on social media.
Many commenters aren't choosing sides, although Evans' online activity received blowback even from her supporters. After sharing a court document from Gruffudd on Instagram in July 2022, people were quick to offer their advice: "You have to delete this asap and stop talking about stuff online. It can and will be used against you!" After the case's latest development, it seems their warnings were right on the money.
Ioan Gruffudd has received a restraining order from Alice Evans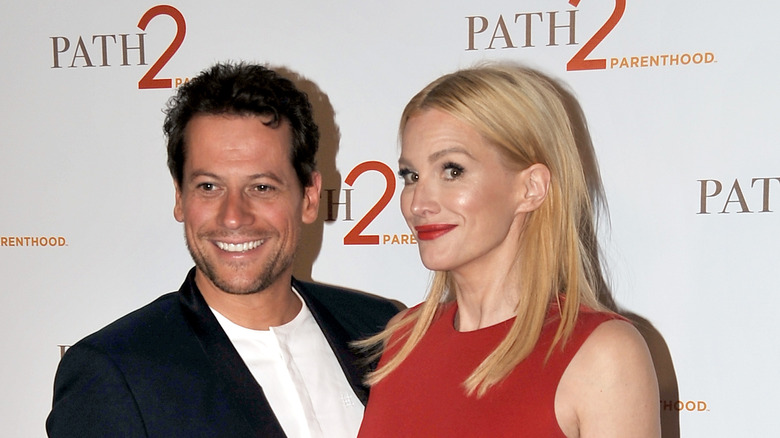 Renard Garr/Getty Images
After filing for one in February, Ioan Gruffudd has successfully been granted a restraining order against Alice Evans. Effective for three years, expiring in August 2025, the restraining order prevents Evans from contacting or coming within 100 yards of Gruffudd. He also requested to the court that Evans not post about him on social media or contact his employers. In his filing, Gruffudd claimed Evans "has used her social media accounts to continue to harass, threaten, and disturb the peace of both me and my girlfriend, Bianca Wallace" (per Page Six). He then accused her of trying to undermine his career, and sending additional messages to his mother, Margaret Griffiths.
Evans has been quiet on social media since the hearing, which she chose not to attend, though some of her previous posts about Gruffudd are still available on Instagram. In one of them, dated July 13, she called his claims against her a "witch-hunt" and accused his PR and legal team of "setting up" articles. In a now-deleted Instagram post from a month ago, she said, "I get threatened with fines, with jail if I tell MY TRUTH about what is really happening. And all I have is social media because I can't afford a lawyer" (via Daily Mail).
However, Evans' social media presence is likely to cool down after the restraining order unless she's willing to pay for breaking it.