How Olivia Newton-John Really Felt About Dying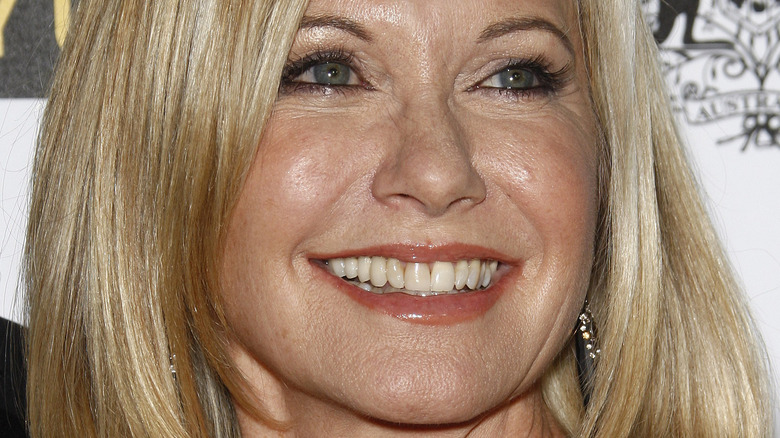 Joe Seer/Shutterstock
August 8 brought devastating news when the death of beloved singer and actor Olivia Newton-John was confirmed by her husband, John Easterling. Easterling announced in a post shared to Newton-John's Instagram account that his wife had died that morning at home with her close family and friends around her, while asking for privacy at what he described as being a "very difficult time." Newton-John died after being diagnosed with breast cancer three times over the course of 30 years, with Easterling telling fans, "Her healing inspiration and pioneering experience with plant medicine continues with the Olivia Newton-John Foundation Fund, dedicated to researching plant medicine and cancer" as he asked for donations to her charitable foundation in her honor.
Tributes have continued to pour in across social media since, with one of Newton-John's most notable co-stars, John Travolta, sharing one of the most emotional. Travolta, who, of course, starred alongside the actor in "Grease," addressed his Instagram post to "My dearest Olivia," writing in part, "you made all of our lives so much better. Your impact was incredible. I love you so much. We will see you down the road and we will all be together again." Newton-John's daughter, Chloe Lattanzi, also paid tribute via Instagram with a collection of old and new photos of them together, which she posted sans caption.
But while the world mourns, we can take solace in knowing exactly what Newton-John really thought about the end of her life.
Olivia Newton-John believed 'all love would be there' when she died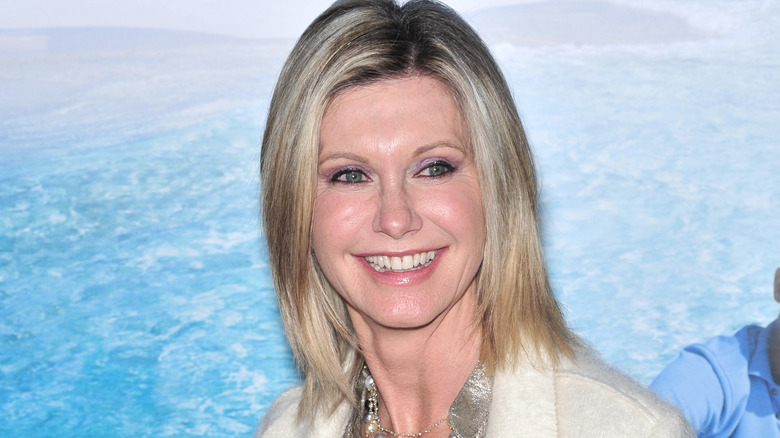 Featureflash Photo Agency/Shutterstock
Olivia Newton-John gave a touching interview about death in 2021, which was re-released following her tragic passing. "I feel that we are all one thing and I've had experiences with spirits and spirit life. I believe there is something that happens. I hope the energies of the people you love will be there," she shared on the "A Life of Greatness" podcast. "I think all the love will be there. I'm sort of looking forward to that, not now, but when it happens."
Newton-John also spoke candidly about dying on "60 Minutes Australia" in 2019, admitting at the time that she felt the end of her life was still a long way away. "When you're given a cancer diagnosis or a scary illness diagnosis, you are suddenly given a possibility of a time limit," she explained, sharing that she was keeping a positive outlook. "If you believe the statistics, you're going to make them happen. If somebody tells you, 'you have six months to live,' very possibly you will — because you believe that."
Newton-John was first diagnosed with breast cancer in 1992, and was told it had returned in 2013. Then, in 2017, she was diagnosed once again with the cancer, confirming in a Facebook post that it had metastasized to her sacrum as she shared she would be undergoing radiotherapy. Our thoughts are with Newton-John's family and friends at such a tragic time.