The Promise Olivia Newton-John Made To Save Her Daughter's Life Is Even More Heartbreaking Now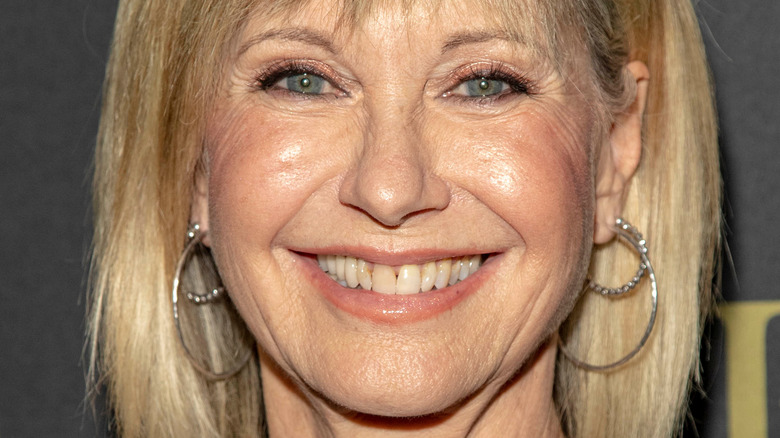 Eugene Powers/Shutterstock
The tragic death of Olivia Newton-John has rocked Hollywood. The actor waged a 30-year battle against metastatic breast cancer, telling People in February 2021 that she was "feeling great." However, she lost that battle on August 8. Her husband, John Easterling, confirmed the news on Facebook, telling fans, "Dame Olivia Newton-John passed away peacefully at her Ranch in Southern California this morning, surrounded by family and friends."
Tributes began to pour in instantly, including a message from Newton-John's "Grease" co-star, John Travolta that will make you seriously emotional. "My dearest Olivia, you made all of our lives so much better. Your impact was incredible. I love you so much," he wrote on Instagram. However, one of the most touching tributes came from Newton-John's daughter, Chloe Lattanzi, with whom she had a beautiful relationship. Lattanzi, whose dad is actor Matt Lattanzi, didn't use any words. Instead, she shared a series of beautiful photos on Instagram which showcased how truly close she was to her mother. 
Their special bond was actually put on full display just two days before the 73-year-old's death, when Lattanzi posted a photo of them together and gushed, "I worship this woman. My mother. My best friend." Indeed, their union was unshakeable, and Lattanzi was right by her mother's side throughout her battle with cancer. As Newton-John told People, Lattanzi gave her strength. "She is my reason to be," she said. Now, a newly resurfaced interview shows that their connection was something special before Lattanzi was even born.
Olivia Newton-John made a powerful promise to save her daughter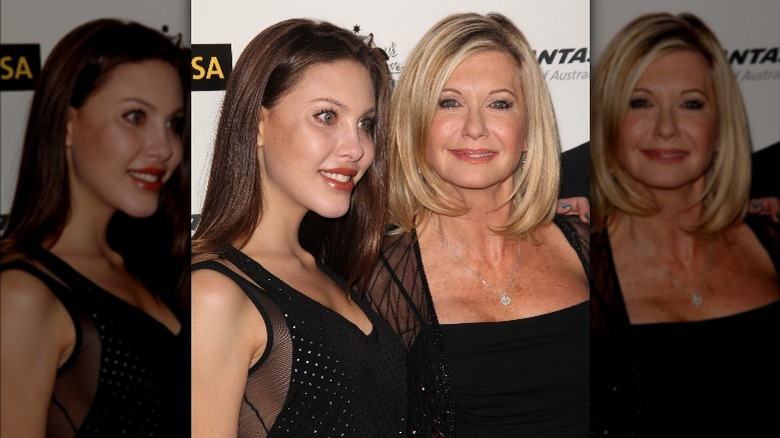 s_bukley/Shutterstock
Shortly after news of Olivia Newton-John's death was confirmed by her husband, John Easterling, on her Facebook page, a poignant year-old interview with the "Grease" star resurfaced. The actor sat down with "A Life of Greatness" podcast in 2021 and they re-released the 50-minute episode in memory of her life on August 8. Listening to it is almost eerie as some of her comments now take on a whole new meaning. The four-time Grammy award-winner spoke candidly about her battle with stage four breast cancer, the power of love and faith in helping one get through the darkest days, and the heartbreaking promise she once made to her daughter before she was born. As the official blurb explains, "This episode will teach you that despite it all there are countless ways to elevate our lives, thrive in the present and experience small miracles."
During the in-depth chat, Newton-John revealed (via the Daily Mail) how she leaned on her faith when she was pregnant with her only child, Chloe Rose Lattanzi, in 1985. "I was close to losing her," Newton-John recalled. "I went to bed and asked God to save her and if he did, I would say the Lord's Prayer every night for the rest of my life and so I have." She was also asked if she believed in an afterlife. "I have had experiences with spirits or spirit life and felt the spirit world and have heard things, that I believe there is something that happens," Newton-John said.