The Truth About Olivia Newton-John's Husband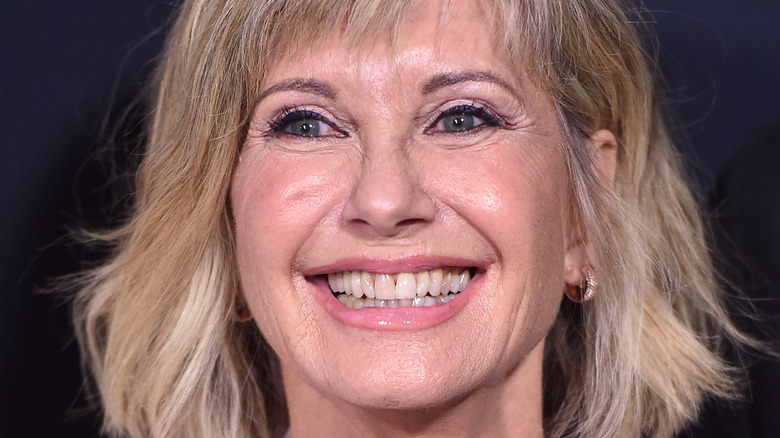 Alberto E. Rodriguez/Getty Images
Before Olivia Newton-John's untimely death, she was blessed to have love and support from a doting family. That included the singer's only child, Chloe Lattanzi, and Newton-John's husband, John Easterling.
Newton-John and Easterling married in 2008. The marriage was Newton-John's second, as her previous marriage to Matt Lattanzi ended in divorce in 1995. In her lifetime, the "Hopelessly Devoted to You" singer admitted that she was grateful to have Easterling in her life. "I have a wonderful, beautiful husband who is just so loving and fantastic. I always tell my friends you're never too old to find love. I found the love of my life at 59 going on 60!" she shared with People. The two worked side by side on charity work and Easterling stood by Newton-John's side throughout her battle with breast cancer.
As the actor's husband, Easterling was the one who announced the news of this great legend's passing in a statement, so it's no surprise that people are interested in knowing more about him. Keep reading to discover the truth about Easterling and his marriage to Newton-John.
John Easterling founded his own medicinal herb company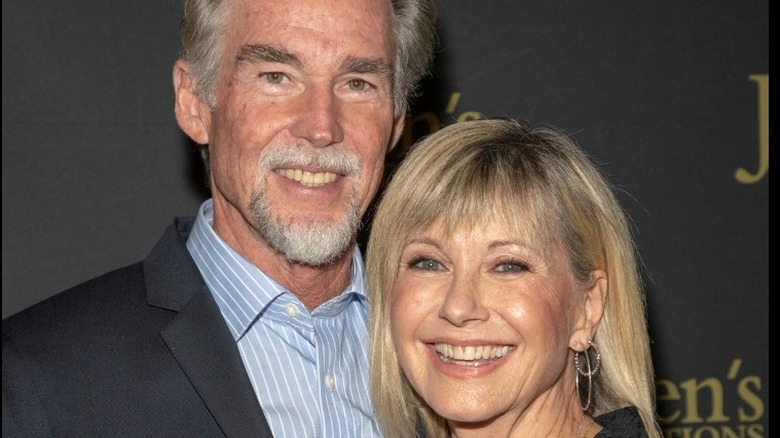 Eugene Powers/Shutterstock
Known as "Amazon John," John Easterling is the founder of the Amazon Herb Company. According to Heavy, he launched the business in 1990 to promote the health benefits of plants from the Amazon rainforest (which is how he got his nickname). The entrepreneur shared that he started the company after visiting Peru and coming into contact with Indigenous groups in the area. After a near-death experience due to hepatitis, Easterling discovered the "healing chemistry, nutrition, and energetics that reside in more than a thousand species of Amazonian botanicals." In 2012, the company merged with wellness company TriVita, which is based in Arizona.
Easterling's passion for herbal medicine greatly helped Olivia Newton-John with her cancer diagnosis. "I'm very lucky to be married to a wonderful man who is a plant medicine man, and he has great knowledge...It helps me in every area," the "Grease" star shared with People some years ago. The couple eventually launched the Olivia Newton-John Foundation Fund, which helps to support research into plant medicine for cancer.
Olivia Newton-John and John Easterling had two secret wedding ceremonies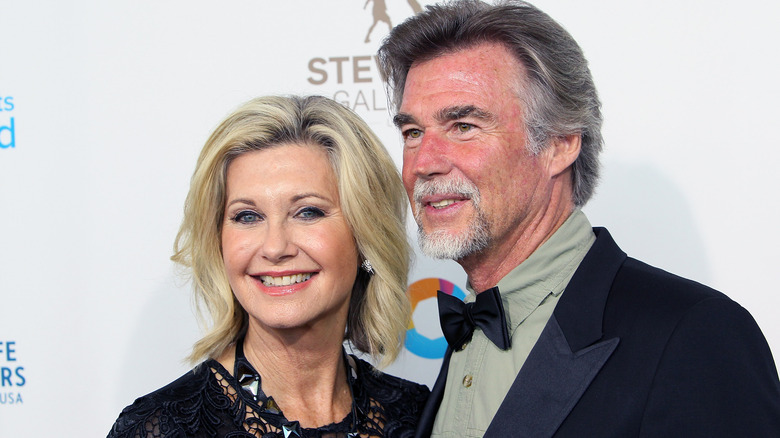 David Livingston/Getty Images
A year after the strange disappearance of Olivia Newton-John's ex, Patrick McDermott, the "Physical" singer found love again in John Easterling. The two first met in the 1990s at an environmental show where Easterling was showcasing his work (per the Australian Women's Weekly). The two later reconnected and began dating in 2007 after McDermott's disappearance. Newton-John admitted she wasn't expecting much from the pairing at first. "I dated a little bit, but I wasn't expecting to fall in love with him, and then bam!" she shared with People. She credited Easterling as the one who helped her move past the traumatic end of her previous relationship.
The couple married on June 21, 2008, in an Incan spiritual ceremony on a Peru mountaintop. The couple then married legally in a beachfront wedding in Florida 10 days later on June 30. They kept news of the ceremony quiet until a Fourth of July barbecue at Newton-John's home later that summer. The couple stayed together until Newton-John's passing.