The Truth About Anne Heche's Ex-Husband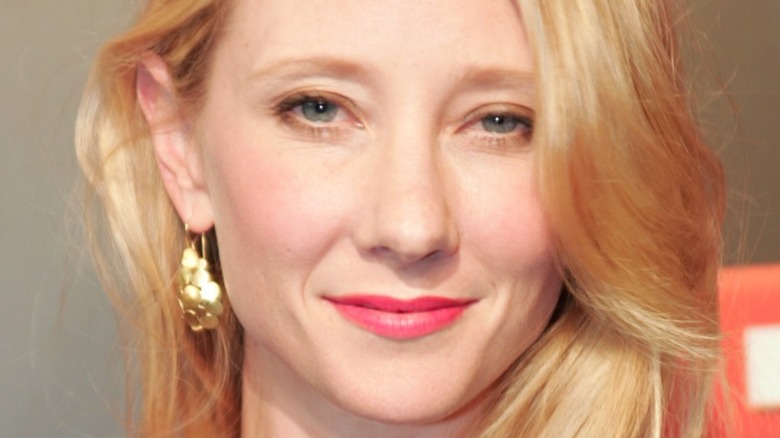 CarlaVanWagoner/Shutterstock
By now, fans have heard that Anne Heche suffered a terrifying car accident that left the actor with severe injuries. She fell into a coma after the crash, as reported by NBC News. Details of her current condition in the hospital, her behavior just prior to the crash, as well as potential legal consequences, have been spreading like wildfire. But what was the state of Heche's personal life before to the crash?
Fans may recall that Heche was previously in a relationship with comedian Ellen DeGeneres (via Today) from 1997 until 2000. Heche even made an appearance on her then-girlfriend's groundbreaking sitcom, "Ellen." Heche went on to a 10-year partnership with actor James Tupper, and they had one son together, Atlas.  
However, before these high-profile pairings, the Hollywood star was also married once before. She and Coleman "Coley" Laffoon were married in 2001 before finalizing their divorce in 2009. While the union brought their now 20-year-old son Homer into the world, the relationship ended pretty badly. The exes ended up spending years in court to settle the terms of their divorce.
Unlike DeGeneres and Tupper, both of whom are highly recognizable stars, Laffoon isn't a Hollywood guy. So who is Coleman Laffoon, and what was their marriage like?
Anne Heche's ex-husband is a real estate broker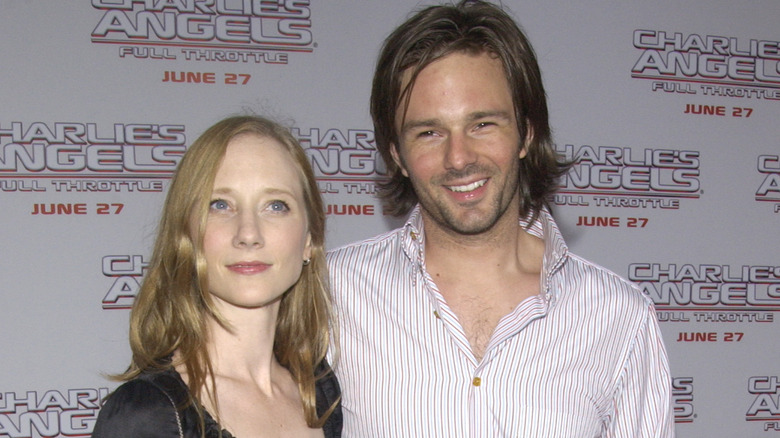 Featureflash Photo Agency/Shutterstock
Anne Heche and Coleman Laffoon wed in 2001. The couple ultimately separated in 2006, with Laffoon filing for divorce, citing irreconcilable differences, and the divorce was finalized in 2009. Laffoon isn't an A-lister like some of Heche's exes, but he did work in the entertainment industry at one point. Interestingly, he was even on the payroll as a cameraman for Ellen DeGeneres! So what exactly is he up to these days?
Today, Laffoon works as a real estate broker, having acquired his California real estate license back in 2007. He seems to be pretty successful in his field, as he worked on a high-profile deal for actor Jack Black, whose Hollywood Hills home was up for sale in 2020 for $1.995 million. Laffoon recently revealed on Instagram that he closed a deal for a client on a home worth $3.2 million!
According to Heavy, Laffoon remarried Alexandra "Alexi" Laffoon in 2015. Alexi is also his real estate partner, and the two spend time developing and flipping properties themselves. The couple has two daughters, Zoey Marine and Emmy Lou, and welcomed a son in 2021, Wyatt Tennyson.
When Anne Heche and Coleman Laffoon separated in 2006, their divorce settlement was anything but easy. In fact, it got ugly downright ugly, as there was a child involved.
The exes were in a nasty divorce battle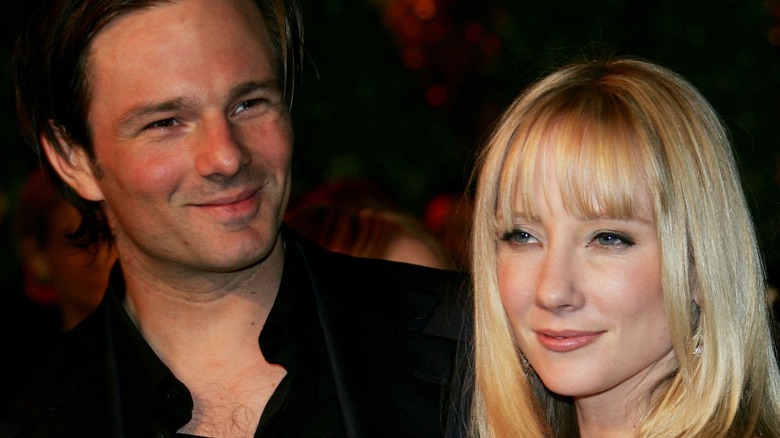 Evan Agostini/Getty Images
In court papers from the case (per People), Laffoon cast doubt upon Heche's parenting capabilities and her mental health, revealing he had "serious concerns about whether she is psychologically capable of caring for Homer for an extended period of time." Heche had previously opened up about her mental health challenges in her memoir, titled "Call Me Crazy." However, she refuted those claims and fired back that Laffoon was unwilling to get a job to properly care for Homer.
The two battled on spousal support, assets, and custody of their son. Ultimately, the two settled in 2009 on 50/50 custody of Homer (via People), with Laffoon receiving no spousal support, but Heche paying out child support to the tune of $3,700 monthly. Heche also had to shell out $515,000 as a lump sum cash payment. Her former husband was also awarded their community property, including over $700,000 worth of stocks and assets. 
Anne Heche's ex-partner James Tupper, as well as her former boyfriend Thomas Jane, have spoken out in support of her at this difficult time. On Instagram, via People, Tupper said, "Thoughts and prayers for this lovely woman, actress and mother tonight Anne Heche we love you."
If you or someone you know needs help with mental health, please contact the Crisis Text Line by texting HOME to 741741, call the National Alliance on Mental Illness helpline at 1-800-950-NAMI (6264), or visit the National Institute of Mental Health website.