Lamar Odom Just Won't Lose His Connection To Khloé Kardashian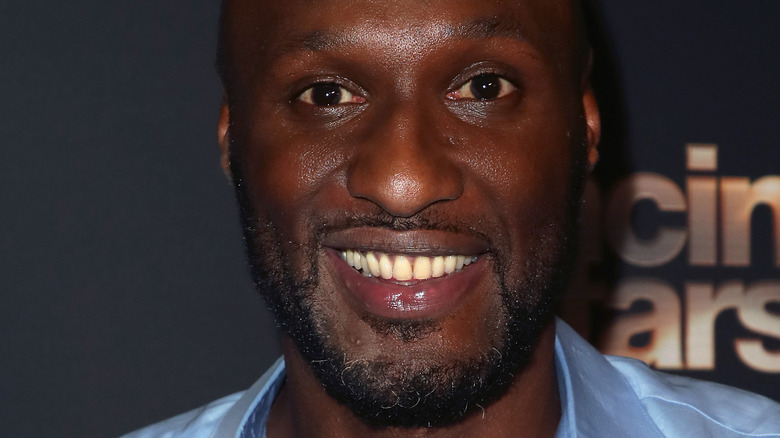 David Livingston/Getty Images
Ever heard the saying, "If at first you don't succeed try, try and try again?" Well, it seems like Lamar Odom clearly has. The basketball star has made no secret of the fact he's been hoping to win his former wife, Khloé Kardashian, back, even very publicly sharing his plans to get back together with the reality star on "Celebrity Big Brother" in early 2022. "Sometimes it's hard for me to sleep at night thinking about [Khloé]," Odom confessed, per Us Weekly, revealing he'd like to take his ex to dinner. As for what he'd say to her on their fictional date night? He claimed he'd apologize for all the wrongdoings in their marriage, which included drug abuse and infidelity. "She has her right to never ever see me again, for the things I put her through. Time moves on and people change. I would say I'm a lot more loyal now. Just saying her name brightens up my day. All I can do is wish the best for her," he continued.
That confession came a few months after Odom admitted to Andy Cohen on "Radio Andy" that he's no longer in touch with Kardashian or her family members, despite growing pretty close to them during their marriage. The athlete admitted that he missed the whole family, but noted, "We have to live with the decisions that we make and then, hopefully, in time, people heal and [will] be able to forgive me."
Lamar Odom went househunting in Khloé Kardashian's neighborhood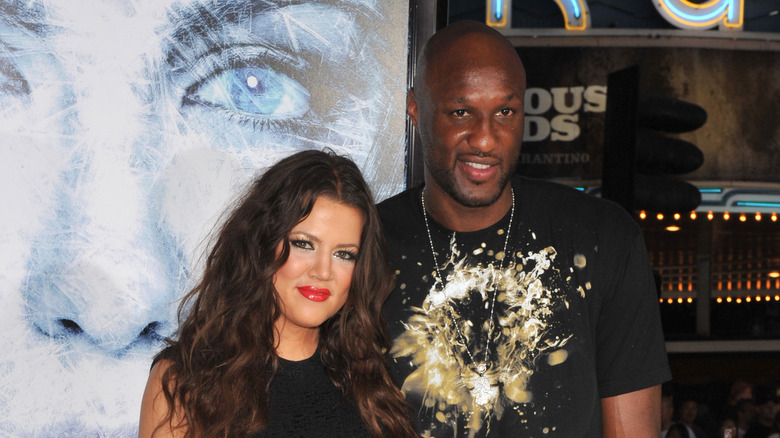 Featureflash Photo Agency/Shutterstock
Could Lamar Odom be hoping the time for forgiveness has come? Well, it seems like he may potentially be strengthening the possibility of a run in with Khloé Kardashian, as he was spotted on August 8 house hunting very close to her property. Odom was photographed touring a $7 million Hidden Hills house, per Daily Mail, which just so happens to be the same gated community where Kardashian and her mom, Kris Jenner, had lavish mansions built side by side.
So, did Odom purposefully view the property to be closer to Kardashian? Not so fast, he says. Paparazzi caught up with him outside and asked if he was aware his ex lived nearby, to which Odom claimed he had, in his words, "no idea" and the whole thing was just one big coinkydink. The pap then took things one step further by asking for his thoughts on what Kardashian should call her new baby boy, to which Odom joked, "As long as it's not called Lamar."
While we'll have to wait and see what makes of her ex snooping around her local area, we do know what she thought of his public pleas to get her back. Kardashian reacted on the "Not Skinny But Not Fat" podcast in May, saying, "I think it's so sweet that he says such nice things about me. And not to be, like, arrogant, but I wouldn't expect him not to say anything nice about me."