Anne Heche Has A Famous Final Resting Place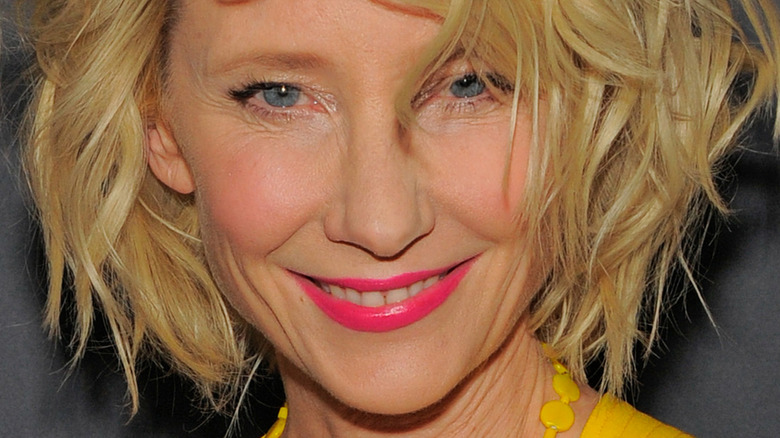 Ron Adar/Shutterstock
Anne Heche's tragic death rocked Hollywood after the actor was involved in a fiery car crash on August 5. According to The New York Times, it took 59 firefighters over an hour to put out the flames and rescue Heche. She was taken to hospital and placed in a coma, per Us Weekly, as she suffered from critical burns and pulmonary injury. Rumors that she had been under the influence began to swirl, but according to one of the last people to see her alive, that was not the case. Hours before the accident, Heche visited Glass Hair in Venice, California where she bought a red wig and posed for a selfie with salon owner Richard Glass. According to him, she didn't appear intoxicated. "She was very, very cordial," Glass told Entertainment Tonight. "Very personable and very polite." A toxicology report later revealed the presence of cocaine and fentanyl in Heche's blood, according to Consequence, but the outlet noted that the latter may have been administered at the hospital.
Interest in Heche spiked and an old resurfaced interview in which she told "Access Hollywood" her greatest dream was to make her kids happy took on a heartbreaking new meaning. Speaking on behalf of himself and brother Atlas Heche Tupper, Homer Laffoon told Fox News that losing Heche was crushing but that "hopefully my mom is free from pain and beginning to explore what I like to imagine as her eternal freedom." Now, we know where she'll eternally be laid to rest.
Anne Heche's burial place revealed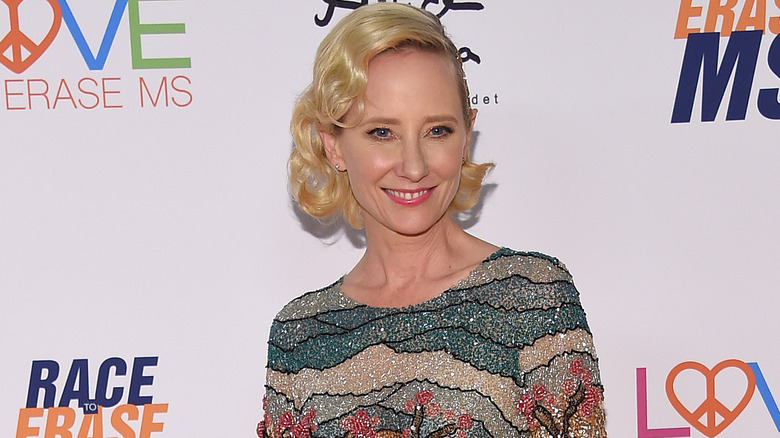 DFree/Shutterstock
As we previously reported, Anne Heche's cause of death was revealed on August 17 when the Los Angeles County Medical Examiner-Coroner ruled it an accident and declared it was the result of smoke inhalation, thermal injuries, and "sternal fracture due to blunt trauma." Heche had been "peacefully taken off life support" on August 15, per BBC, once it was confirmed that her organs could be donated to suitable recipients. Now, E! News has learned new details about the actor's death, including that she was cremated on August 18 and that her final resting place will be quite a famous one. The outlet obtained Heche's death certificate, which revealed that the 53-year-old will be buried at the Hollywood Forever Cemetery in Los Angeles, California.
According to its website, Hollywood Forever is a crematory, mortuary, funeral home, and cemetery. Opened in 1899, it's located on the famous Santa Monica Boulevard in Hollywood and is the resting place of numerous Hollywood legends, including Judy Garland, Cecil B. DeMille, Mickey Rooney, Johnny and Dee Dee Ramone, and more. Surprisingly, it also calls itself "Los Angeles' most dynamic cultural event center" and regularly hosts concerts and outdoor movie screenings. Indeed, just days before the announcement of Heche's funerary plans, Hollywood Forever played host to two concerts from Father John Misty and a lauded performance by My Morning Jacket. What's more, it's also home to Paramount Studios, which was built on the south end of the cemetery.