Brad Pitt Is Reportedly Taking The High Road With Angelina Jolie Amid Legal Drama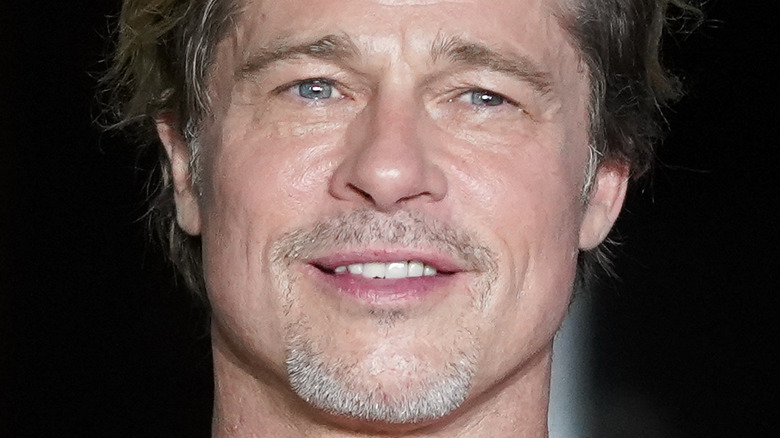 Christopher Jue/Getty Images
This article contains allegations of domestic abuse.
Despite separating nearly six years ago in 2016, new details are still coming out about the split between Brad Pitt and Angelina Jolie. Although Jolie filed for divorce days after the separation announcement, things weren't finalized between the pair until 2019. It still hasn't put an end to the tension, with a recent FBI report revealing an intense 2016 altercation between Pitt, Jolie, and their six children on a private plane. According to the documents, which refer to Jolie as "AJ" and Pitt simply as her husband, he allegedly "grabbed her by her head and shoulders" and yelled verbal abuse at her, continuing when one of their children intervened.
During the traumatic flight, Pitt allegedly said the child who got involved "looks like a f***ing Columbine kid," a reference to the perpetrators of the tragic 1999 school shooting (per the New York Post). While the report didn't name who Pitt was talking about, fans have since speculated it was Maddox Jolie-Pitt, based on the kids' ages and styles at the time, as well as the fact that they're currently estranged. Maddox also testified against Pitt in 2021 as part of his parents' custody battle, which remains unresolved.
Now, Pitt is setting some things straight as the drama continues to unfold between himself, Jolie, and their children.
Brad Pitt still cares about Angelina Jolie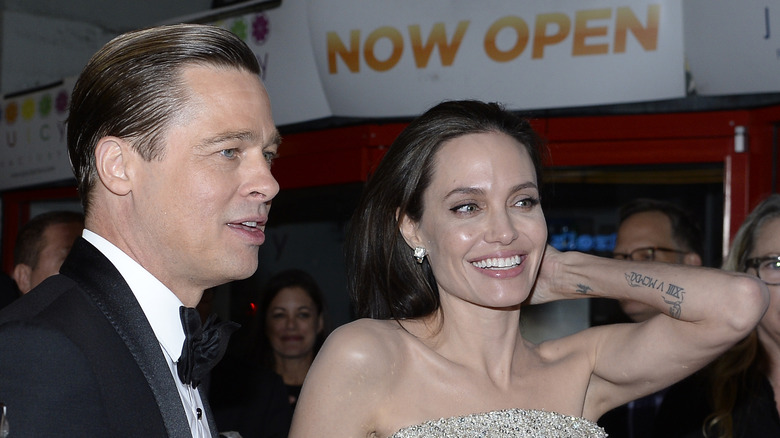 Kevork S. Djansezian/Getty Images
Even throughout their bitter divorce and custody battle, as well as the revelation of the alleged assault incident in 2016, Brad Pitt has reportedly continued to support Angelina Jolie. "He's not rooting against her, not personally, not professionally, not romantically," an insider told Us Weekly. "If she's happy, he's happy. Brad loved Angelina and he still cares about her."
Similarly, in the years following the family's 2016 flight, Jolie has refrained from putting Pitt on blast out of respect for their children, despite his alleged behavior. That said, she hasn't necessarily forgiven and forgotten the incident. The same source also told Us Weekly, "Angelina is angry that the public adores Brad so much when she feels he was very unkind to her."
According to FBI documents about the alleged altercation, Pitt was drinking heavily at the time. However, in a recent cover story with GQ, he finally admitted to having a problem, even attending Alcoholics Anonymous in the aftermath: "I had a really cool men's group here that was really private and selective, so it was safe. Because I'd seen things of other people who had been recorded while they were spilling their guts, and that's just atrocious to me." No matter what twists and turns the former power couple's legal battle takes, at least all parties seem committed to health and healing.
If you or someone you know is dealing with domestic abuse, you can call the National Domestic Violence Hotline at 1−800−799−7233. You can also find more information, resources, and support at their website.