Oscars Co-Host Regina Hall Makes Her Feelings About Will Smith's Apology Crystal Clear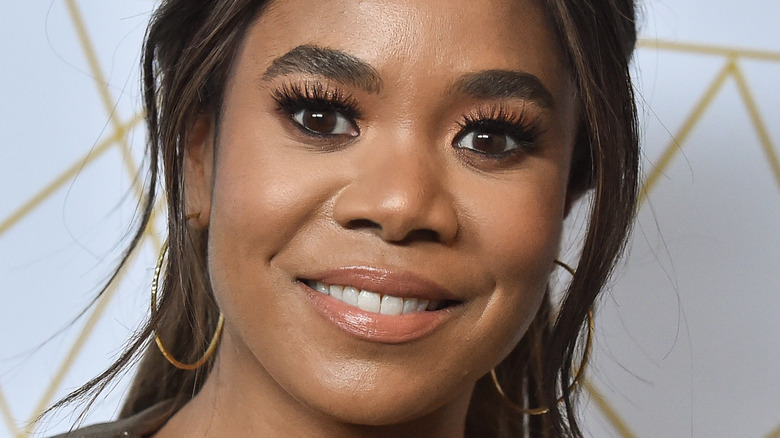 DFree/Shutterstock
There's no doubt that Will Smith slapping comedian Chris Rock at the 2022 Oscars has been one of the year's biggest headlines, and it's safe to say that people will talk about it for years to come. Smith initially apologized on social media but received a ton of negative press and backlash from the public. The Academy imposed a 10-year ban that prevents Smith from attending the Oscars but still allows him to be nominated and win an award.
After a long period of silence, Smith re-emerged in July to apologize to Rock. The Oscar winner shared a 5-minute YouTube video in which he explained his actions and expressed remorse. "Chris, I apologize to you. My behavior was unacceptable, and I'm here whenever you're ready to talk," the actor said. "There is no part of me that thinks that was the right way to behave in that moment. There's no part of me that thinks that's the optimal way to handle a feeling of disrespect or insults."
As of this writing, over 3.6 million people have viewed the apology video, and everyone seems to have an opinion on it, including Regina Hall, who hosted the Oscars that evening and had a front row seat to the drama.
Regina Hall thinks it's great that Will Smith issued an apology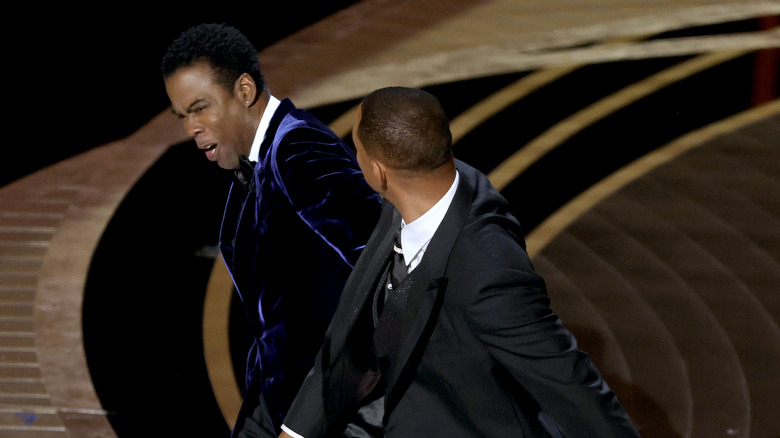 Neilson Barnard/Getty Images
Regina Hall is making no secret about her feelings on Will Smith's Oscar apology. While Smith may have overshadowed the fact that Hall and two other women, Wanda Sykes and Amy Schumer, served as hosts of the big event, she doesn't seem to hold a grudge against the star. In an interview with Entertainment Tonight, Kevin Frazier asked Hall how she felt about Smith's viral apology and her answer showed a lot of grace. "Life happens," she said. The comedian elaborated a little further, adding, "I always say any time I feel like someone genuinely, like you know, offering an apology — I mean what can you say to that, but thank you? I mean, it's great."
Hall also addressed Smith's apology in an interview with Variety, noting that "it's a difficult road" for the father of three. "The first step is he apologized," she said. "How people see it, it's up to them ... I know that wasn't easy." Hall also compared Smith's incident to her new movie, "Honk for Jesus" in one of those "aha" moments as she noted that "redemption" is the key in both the film and Smith's situation, noting, "The whole point is we can evolve from maybe where we are."