Teen Mom Star Jenelle Evans' Messy Feud With Her Mom Fully Explained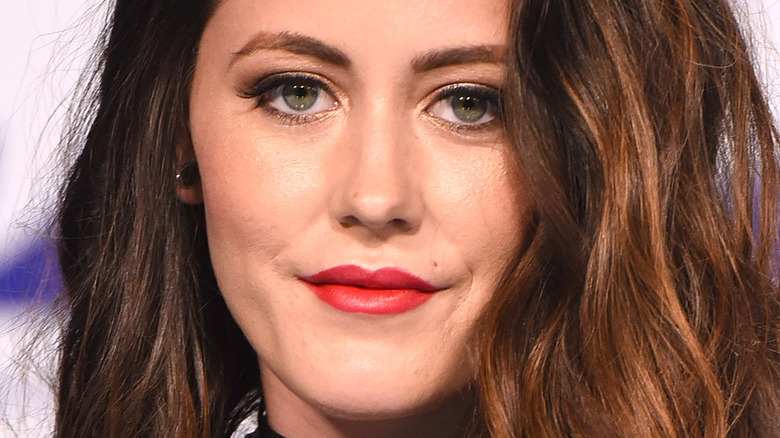 C Flanigan/Getty Images
To say that Jenelle Evans and her mom do not have the best mother-daughter relationship would be an understatement. Jenelle rose to fame by being part of the MTV franchise "16 and Pregnant," a show that documents the lives of teenagers on their journey to motherhood, prior to joining the cast of "Teen Mom 2."
According to The Wrap, the second season of "16 and Pregnant" had a premiere of 3.4 million viewers, which ranked as the "most-watched program on cable for the day." The high viewership comes as no surprise as fans were drawn to the drama that followed the cast. At the forefront was Jenelle and her mother, Barbara Evans. The estranged relationship between Jenelle and her mom is part of what sucked viewers in, making the pair one of the most-talked-about within the series. "I try to text her and try to be friendly," Barbara previously shared with Entertainment Tonight in August 2018 of her relationship with Jenelle. "She doesn't answer me. You know, she's hurt me horribly ... [She] says horrible things to me. Just downright mean." 
Cameras rolling or not, their feud was displayed both for the show as well as on social media, and they have been up in arms ever since. Sadly, the feud with her mother still continues to this day.
Jenelle Evans called her mother 'toxic'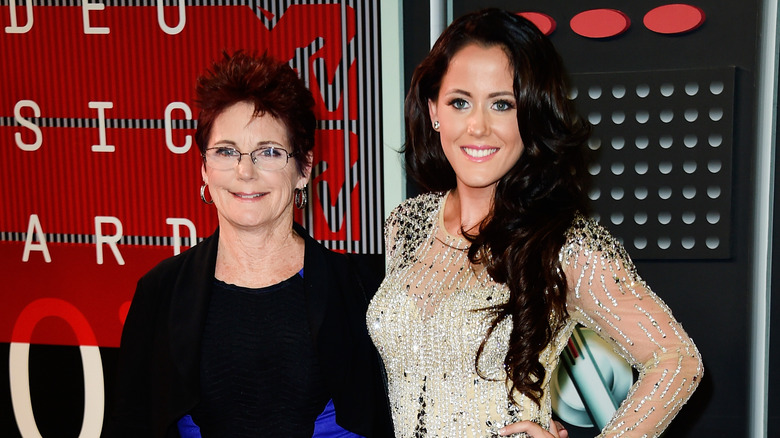 Frazer Harrison/Getty Images
Jenelle Evans' rocky relationship with her mother Barbara Evans was put on full display for the duration of her time with MTV. From Jenelle's time on "16 and Pregnant," to becoming a returning member of "Teen Mom," she was never able to escape the reality that their estranged relationship is exactly what brought her so much fame to begin with.
In July, Jenelle claimed that her mother fails to recognize her accomplishments, throwing another bombshell at her estranged mother. "And I just keep my mouth shut," she captioned the Instagram video post at the time, per In Touch. "I have been the happiest I've ever been in my life. It sucks when none of your accomplishments are acknowledged ... especially by your own mom. #ToxicParents." That hashtag speaks for itself.
Despite their attempts at repairing their relationship, it remains rocky. "We currently don't talk. We are on non-talking terms," the author shared with In Touch. She later shared that their issues "need to be addressed," so it doesn't continue. Needless to say, life hasn't been easy for the reality star; however, she has come a long way since her MTV days. Now married to David Eason and mom to three children — Jace, Kaiser, and Ensley — she is taking it one day at a time.
Their relationship continues to be non-existent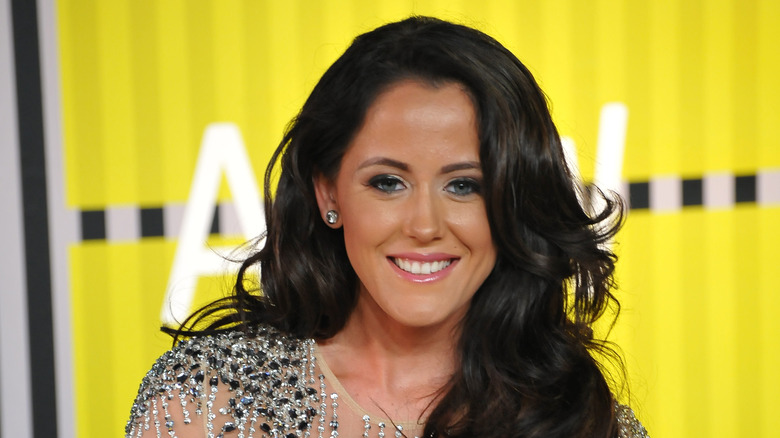 Featureflash Photo Agency/Shutterstock
Undoubtedly Jenelle and Barbara Evans haven't been able to agree on matters in many occasions. It appears the bulk of every argument was in relation to her now 12-year-old son, Jace, who now lives with Jenelle full-time. Despite their inability to see eye-to-eye, Jenelle has stated that she will not let her own relationship with Barbara impact her oldest son's connection with her, as she would "never" want Barbara out of his life. "I know in the past I've said that but that was when I was young and mad," she told Us Weekly in March 2021. "I see how important it is for Jace to have that relationship with my mom, no matter how much I dislike her."
Per People, the two have had an ongoing custody battle since 2010. Although the former MTV star supports Jace having a relationship with her mom, the pair can't seem to agree on the terms of said relationship. "She tries to avoid the topic and she's just, I don't know, I don't know what it is," Jenelle revealed in an interview with E! News in May. "Maybe she's too attached. But she also needs to realize that I'm her daughter and I deserve my son."
While their relationship may not be completely repaired, it's progress and they have even created a co-parenting schedule that works for them — for the moment.