Insider Slams Barbie Ferreira's On-Set Attitude Amid Her Euphoria Exit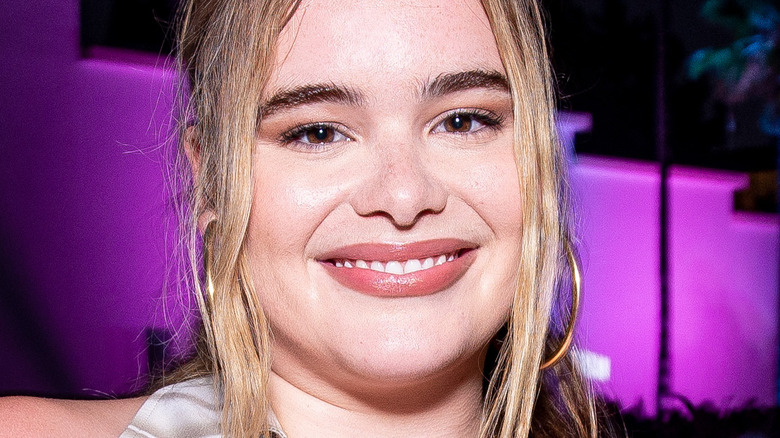 Kelly Lee Barrett/Getty Images
Barbie Ferreira is an American actor best known for playing Kat Hernandez in HBO's widely acclaimed series "Euphoria," a role which she has held since its premiere in 2019. However, things have taken a turn on the show, as on August 24, Ferreira announced that she would not be returning for the show's third season, much to many fans' sadness. She wrote in an Instagram Story, "After four years of getting to embody the most special and enigmatic character Kat, I'm having to say a very teary eyed goodbye. I hope many of you could see yourself in her like I did, and that she brought you joy to see her journey into the character she is today." 
Some speculated that this may have been due to on-set tensions between her and creator and showrunner Sam Levinson; in fact, the Daily Beast reported in February that Ferreira had stormed off the set at least twice. 
Now, an insider close to the situation has confirmed the reasons for Ferreira's departure, slamming her and other cast members for their on-set attitudes, while also adding some context to the rumors behind her abrupt exit. 
Barbie Ferreira was reportedly unable to handle Sam Levinson's direction
Kevin Winter/Getty Images
On August 25, an anonymous insider who spent nine months on the set of "Euphoria" Season 2 spoke to radio host Zach Sang about Barbie Ferreira's shocking exit from the show. "She was just having a lot of problems with Sam," the insider said, referring to Sam Levinson, the show's writer, primary director, and showrunner. "Sam is a very specific type of director, and Barbie ... just couldn't handle the heat in the kitchen!" 
The source then went on to criticize both Ferreira and Levinson, saying that Levinson often made cast members "cry" in order to "get the emotions out of them while they were on-set." Apparently, this made it feel like a "disaster" on-set. Ferreira, meanwhile, would apparently not clean up after her cat, whom she brought to work and would often enter and defile people's trailers. He added that Ferreira also had an "attitude," saying that she and others developed highly inflated egos after starring in such a widely successful HBO show at such a young age. After all, according to Variety, "Euphoria" has become one of the network's most-watched shows since 2004, coming in second only to "Game of Thrones." 
"They think they're all that, and they forget that this is a job," the insider said. "Put your ego outside, and leave it outside." The insider also teased that there would be "more surprises" before the release of Season 3. "Oh honey, I know they're coming," he said. "Things are coming, and things are going to happen. I think there's going to be a lot of changes this season."