The Truth About Ana Navarro's Husband, Al Cárdenas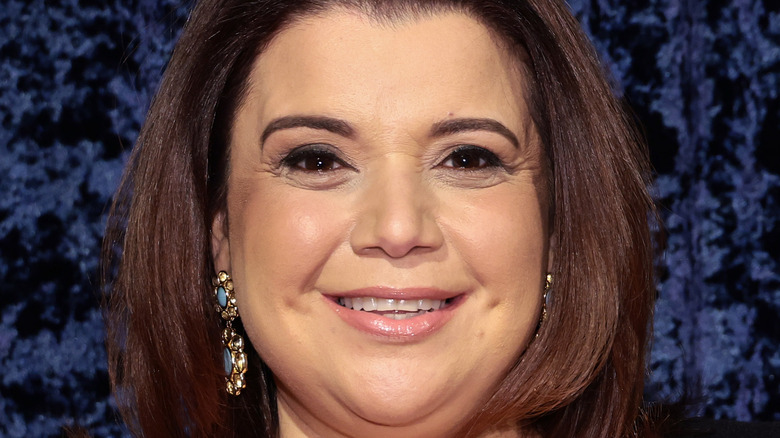 Jamie Mccarthy/Getty Images
Ana Navarro is a Nicaraguan-American conservative political commentator who became widely recognizable in the mid-2010s for being a vocal anti-Trump voice in the Republican Party, as well as frequenting ABC's "The View" as a guest host. In August 2022, it was announced that she and former Trump White House official Alyssa Farah Griffin would be joining the show as permanent co-hosts for the show's 26th season. This will be largely to fill the place of Meghan McCain, another conservative commentator, who left under contentious circumstances in 2021. 
Before becoming a political commentator, Navarro was a well-known Republican strategist, serving as part of former Florida governor Jeb Bush's transition team, and subsequent administration, in 1998. She then served as national co-chair of the Hispanic Advisory Council for the Republican presidential campaigns of John McCain in 2008, as well as Jon Huntsman Jr. in 2012, per the Tampa Bay Times. 
Apart from being one of the most vocal anti-Trump conservatives, Navarro has also spoken out in favor of same-sex marriage and abortion, leading her to refer to herself as a centrist. Though she is largely known for her activism and commentary, some may be curious about her husband, Al Cárdenas. As it turns out, like his wife, Cárdenas is rather political himself.
Ana Navarro's husband was chair of the Florida Republican Party
Ana Navarro married her husband, Al Cárdenas, in 2019 in a star-studded Florida ceremony, per People. At the time, Navarro — who was 47 and was getting married for the first time — couldn't help but gush over her new husband. "He treats me like I'm a princess, he treats me with so much love and respect," she said. "I like everything about him." 
As it turns out, Navarro and Cárdenas have fairly similar backstories. He was born in Cuba, and moved to the United States as a young child. Like Navarro, he then became a law student before getting heavily involved in Republican politics. Per C-SPAN, he then became chairman of the Florida Republican Party from 1999 until 2003 (overlapping with Jeb Bush's tenure as governor), and then chairman of the American Conservative Union from 2011 to 2014. He was also the chairman of the George W. Bush campaign in Florida in 2004, and the Mitt Romney presidential campaign in Florida in 2008.
Now, however, Cárdenas seems to have largely retired from federal politics, telling The Washington Times upon his retirement from the ACU in 2014 that he had decided to focus more of his time on his day job after one of his law partners died. "It is now evident that my new responsibilities at Squire Sanders LLC will require more travel and allow even less time to dedicate to our beloved ACU," he said at the time. 
Ana Navarro and Al Cárdenas differ on Donald Trump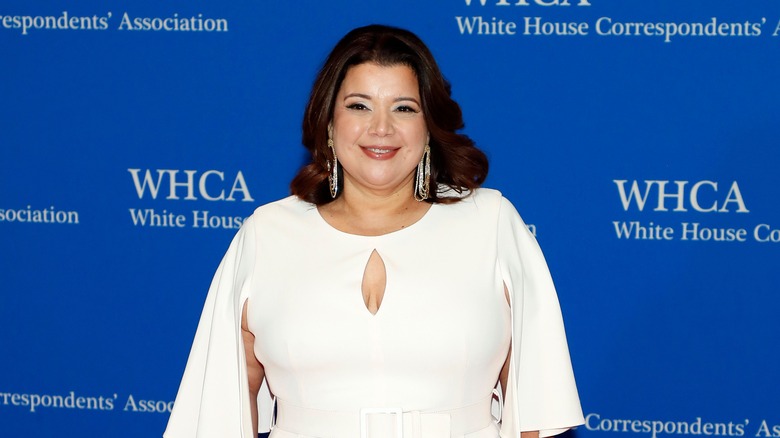 Paul Morigi/Getty Images
Though Ana Navarro and her husband Al Cárdenas are both conservative critics of Donald Trump, the two evidently differed when it came to Trump's initial run for president in 2016. While Navarro says she voted for Democratic candidate Hillary Clinton, Cárdenas — albeit reluctantly — ended up voting for the New York businessman. 
In an interview with Spain-based newspaper El País, he revealed he voted for Trump for two main reasons: "First," he said, "out of loyalty to the Republican Party. And second, because I was convinced that Hillary Clinton was going to win the election." Of his reservations with Trump, Cárdenas said, "It seemed to me that his behavior was not up to the dignity that implies the most important position in the world." Of course, Trump would end up winning the election in part because of his victory in Cárdenas' home state of Florida. 
Although it is unclear exactly how long Navarro and Cárdenas dated before marrying, Navarro told People that they had known each other for over 25 years before finally kindling a romance. Hence, there's little doubt the two had discussions about Trump — and their disagreements on the subject — back during his initial run. Of their relationship, Navarro said of her marriage, "We became very good friends through the years and through the decades. Finally, things fell into place, things worked out and we're able to be here today."