Melissa Gorga Reveals Her Current Take On Teresa Giudice Wedding Drama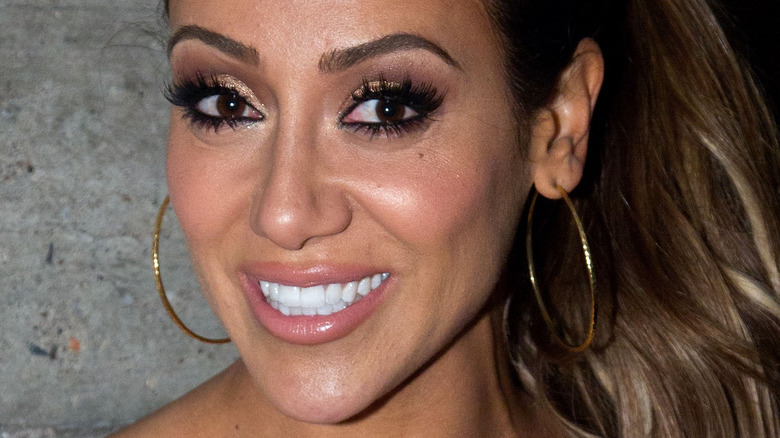 SD Mack/Shutterstock
This summer, things have gotten rather heated between Melissa Gorga, her husband, Joe Gorga, and Joe's sister, Teresa Giudice. As fans of "The Real Housewives of New Jersey" know, the family members share a long, complicated history, and most of the time, their relationship has been a rollercoaster ride. The most recent drama occurred on what should've been one of the happiest days of Giudice's life — her wedding to Luis "Louie" Ruelas. Melissa and Joe skipped out on the big day, though more details were revealed later.
According to Us Weekly, Melissa and Joe missed Giudice and Ruelas' wedding following cheating allegations against Melissa and a "blowout fight" in which Giudice and Melissa were involved. An insider added, "Teresa may not forgive Joe after this and vice versa," and Giudice "continues to attack Melissa, and Joe isn't standing for it anymore." Talk about drama with a capital D. The same insider added that Melissa and Joe are no longer "going to fake their relationship from here on out," so they skipped the wedding. 
Giudice doesn't seem to be sweating the situation much, and on her "Namaste B$tches" podcast, she shared her take. "Listen, I found out a few days before my wedding that they weren't coming, and I'm totally fine with it," she confessed. "The way that everything played out with my wedding, everything that happened is the way it was supposed to be," she added, noting "whoever wanted to be at my wedding was there." So how does Melissa feel?
Melissa Gorga remains tight-lipped about feud with Teresa Giudice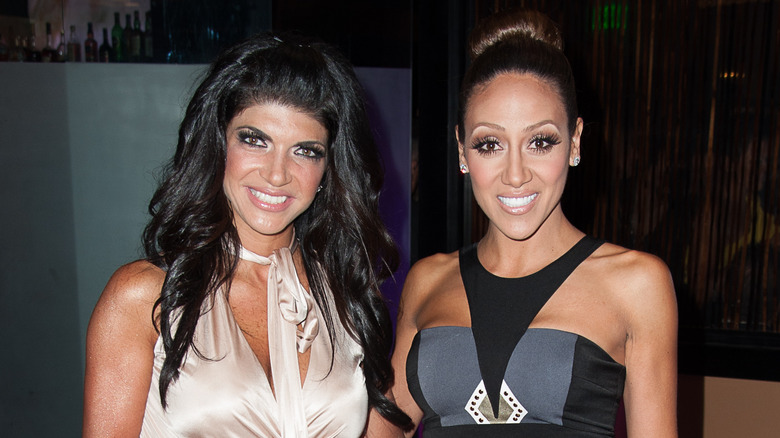 Dave Kotinsky/Getty Images
Melissa Gorga is so over talking about her feud with sister-in-law Teresa Giudice. Their complicated relationship has played out on "The Real Housewives of New Jersey" and in the press, and Melissa thinks enough is enough. The reality star attended the 2022 MTV Video Music Awards, where she walked the red carpet and answered a few questions from various media outlets, including Page Six. Unsurprisingly, the outlet asked Melissa about the drama with her sister-in-law and Melissa revealed she's looking ahead.
"I am looking to put it all behind me. We just finished [filming]. We just wrapped, and I need a break. Let's just put it that way," she said of the feud. In true reality star fashion, Melissa also plugged the upcoming season of the series, which is sure to be filled with plenty of drama. "There's just a lot of answers. I feel like people want to know why about the wedding and about all these things, and you'll get a lot of answers," she said of the new season.
Entertainment Tonight also asked Melissa and Joe Gorga about their current state of affairs with Giudice, and Joe admitted that "it's very difficult for" him "to talk about." Melissa chimed in, "It's hard to discuss right now, so we can't really discuss it, but we wish them the best, and we're very happy," she shared. She also added that Giudice looked "beautiful" at her wedding, maybe to extend the tiniest of olive branches?