Will Smith Takes His Career Comeback On A Dangerous Journey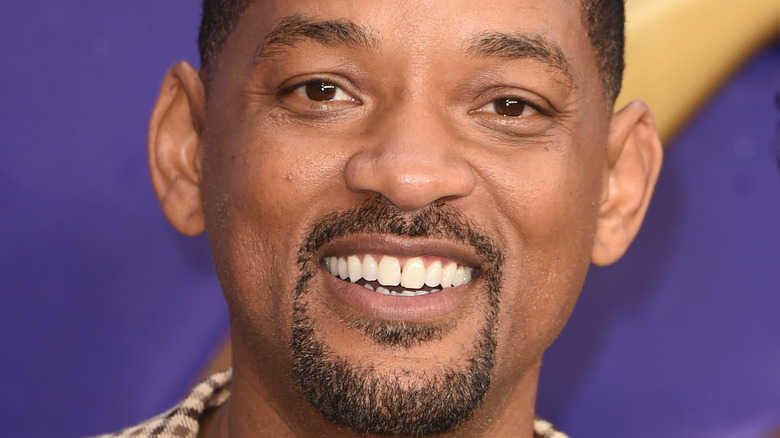 Featureflash Photo Agency/Shutterstock
Will Smith just popped up in a place you'd probably least expect to see one of the world's biggest movie stars with an estimated net worth of $350 million. As you'll more than likely already know (seriously, if you don't know yet you must have been living under a rock) Will has been laying pretty low in the wake of his dramatic Oscars controversy in March which saw him strut onto the stage and slap award presenter Chris Rock after he joked about Smith's wife Jada Pinkett Smith's hair (despite her being diagnosed with alopecia).
The fallout was big, and Will was banned from the Oscars for a decade as well as slammed by several of the biggest names in Hollywood. The actor has since apologized to Rock on a few occasions, including in late July when he shared a YouTube video claiming he'd reached out but not yet had a proper conversation with him. "I will say to you, Chris, I apologize to you. My behavior was unacceptable and I'm here whenever you're ready to talk," Smith shared in the lengthy clip.
But what has he actually been doing while going pretty much under the radar following the drama? Well, we know Will and Jada made their first appearance for a date night in August, but now we know Will has also been visiting somewhere very unexpected.
Will Smith was spotted on an Ecuadorian train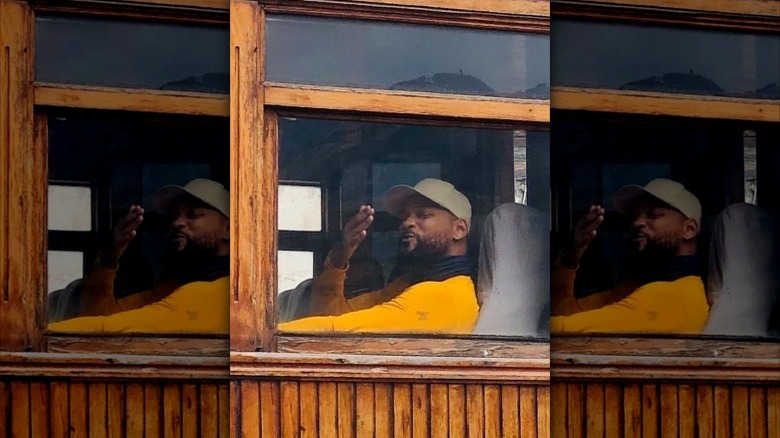 Backgrid
We told you Will Smith was just spotted in one of the most random of places. Yep, it turns out Will Smith was photographed on a train in Nariz del Diablo, Ecuador, on August 30 — and we have the photo to prove it! As you can see, Smith acknowledged the locals who snapped photos of him and rocked a bright yellow top and baseball cap. According to Daily Mail, Jada Pinkett Smith's husband's ride probably wasn't smooth sailing, as the track is thought to be one of the most dangerous in the whole world due to its close proximity to cliffs, while also taking on some steep hills and turns.
As for what the star was doing there? Well, it doesn't seem like Ecuador is the star's latest vacation haunt. Instead, it's thought he was filming scenes for Season 2 of National Geographic's "Welcome To Earth" documentary series. He was also seen taking a look around the town of Alausi, but didn't appear to be joined by his family.
This isn't the first time Will has gone international in the wake of his scandal, though. The month after the slap seen around the world, a source claimed to People that the father of three was spotted in Mumbai, India, after reportedly heading there to get more in touch with his spirituality by undertaking meditation and yoga.