The Real Reason Kristen Bell And Dax Shepard Don't Have A Prenup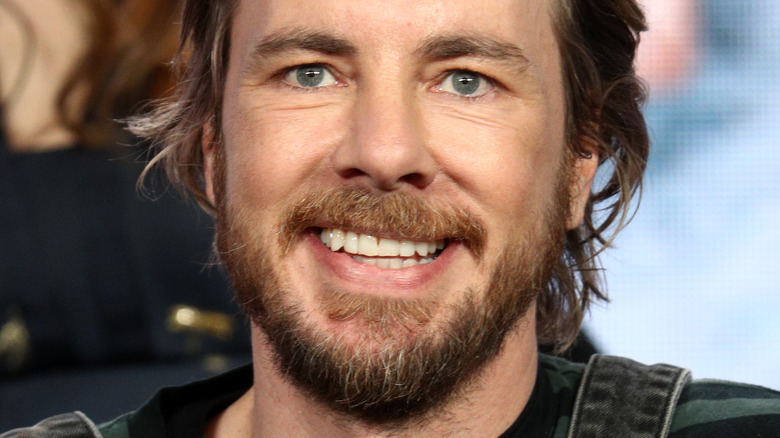 Frederick M. Brown/Getty Images
Kristen Bell and Dax Shepard – the quintessential celebrity relationship — have been together much longer than most other married actors. Shepard and Bell first crossed paths in 2007 at a dinner party their mutual friend hosted, and the two went on a couple of dates before deciding to make it official. They got engaged two years later and tied the knot in 2013. Since then, Bell and Shepard have welcomed two daughters, Lincoln and Delta, who the couple has decided to shield from the public eye.
Over the span of their relationship, the two have continued to further their careers in acting. Although Shepard has played notable roles in film and television ever since the 2000s, he's almost more recognized for his funny personality in interviews and hosting shows like "Family Game Fight" and "Top Gear America." Meanwhile, Bell has also been starring in hit movies and TV shows such as "Veronica Mars," "Gossip Girl," and "Forgetting Sarah Marshall."
So, with all these amazing roles and jobs coming their way, it's shocking to learn that Shepard and Bell actually never signed a prenuptial agreement.
Dax Shepard assured Kristen Bell he didn't need a prenup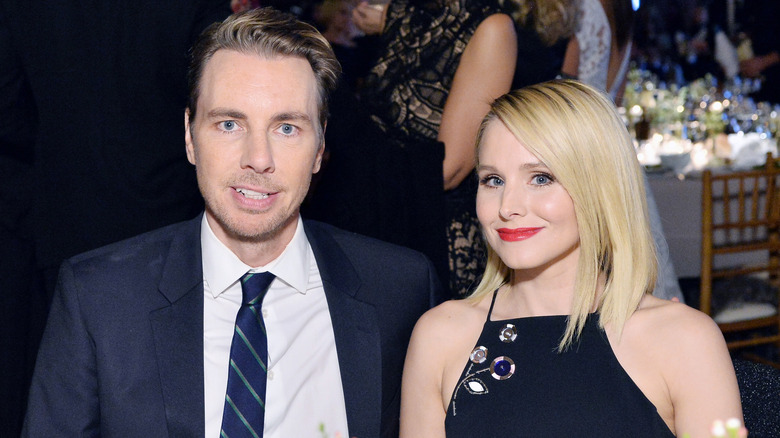 Stefanie Keenan/Getty Images
When Dax Shepard and Kristen Bell were preparing to get married, both were successful, working actors. But at the same time, Bell was only on the precipice of blossoming into the household name she is today. The year Bell and Shepard got married was the same year that the Disney blockbuster in which Bell voiced one of the lead roles, "Frozen," was released.
During a 2018 interview on "CONAN" about their joint ventures, Shepard revealed he was "glad" that Bell is now seemingly the breadwinner of their family. "When we first started dating, I had more money than her, and I owned the house that I lived in," Shepard explained. Then, he recounted how Bell had been the one to ask him if they should sign a financial agreement before they tied the knot. In order to keep the peace, Shepard assured his future wife that he wasn't interested in making that legal agreement, even though his knee-jerk, hidden reaction was to file for one.
But in retrospect, Shepard joked on "CONAN" that he's thankful for their lack of prenup. "I made the right decision ... because she has become much more successful than me ... or does she?" Shepard laughed. Well, it turns out that Bell's net worth and Shepard's net worth are each estimated to be around $40 million! Both actors have had singular successes, so it's no surprise that they are multi-millionaires in their own rights.
Dax and Kristen plan to stick through thick and thin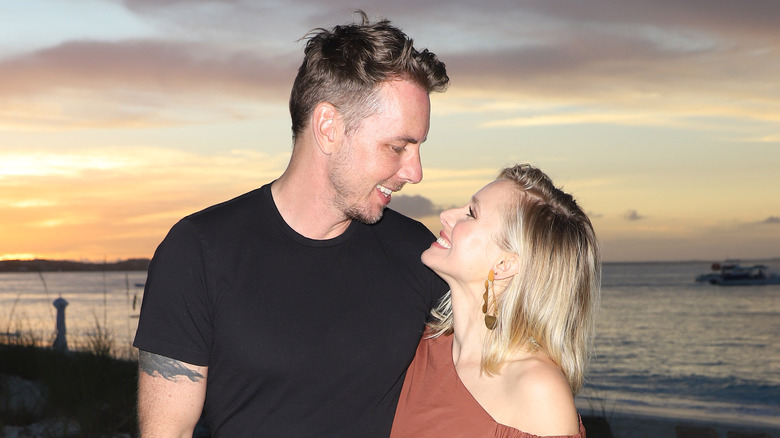 John Parra/Getty Images
Although Kristen Bell and Dax Shepard have joked about getting divorced, their marriage has been going strong for nearly a decade. Earlier this April, the couple revealed on "This Morning" that they have been attending couple's therapy in order to proactively work on their relationship.
"We try to be very honest about [the fact] that we disagree a lot, but go to therapy when we need it," Bell elaborated. "Because I don't want to set people up to think they should be looking for the missing puzzle piece ... Every human being is a mess. You need to figure out how to ebb and flow, and grow with someone."
Shepard has been open about his past substance abuse and his current sobriety journey, all the while Bell has continually supported him. It is clear that although they may have their normal ups and downs, Shepard and Bell are in it for the long haul. In his "CONAN" interview, the "Parenthood" actor summed up his and Bell's marriage in one sentence: "Sometimes we're in Samsung commercials canoodling at Christmas time, and sometimes we're screaming at each other about Michaels [Crafts store]."