Where Did Meghan Markle Grow Up?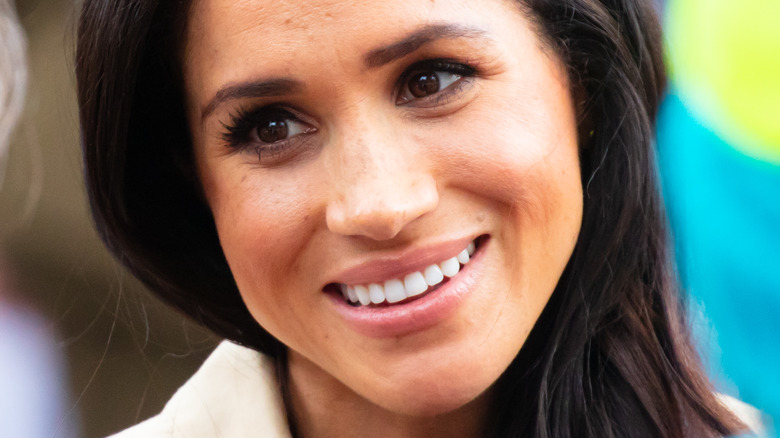 FiledIMAGE/Shutterstock
Meghan Markle — now formally known as Meghan, Duchess of Sussex — has made headlines in recent years for making the transition from actor to royal upon her marriage to Prince Harry, second son of King Charles III. Meghan has made her mark in Windsor family history: she's not only the first Black member of the royal family, but she's also the first American since Wallis Simpson (formally Wallis, Duchess of Windsor), and she and Harry are now among the few to ever publicly separate themselves from the rest of the family, a process which began in 2020 and is now informally known as Megxit. As a result, Harry, Meghan, and their two children — Archie and Lilibet Mountbatten-Windsor — are now living primarily in California, and are "financially independent" from the rest of Harry's family. 
Although Meghan may be in the headlines today, what is known of her past life? Where did she grow up? Well, as it turns out, royal observers need not look far in order to seek out Meghan's origins. 
Meghan Markle was born and raised in Los Angeles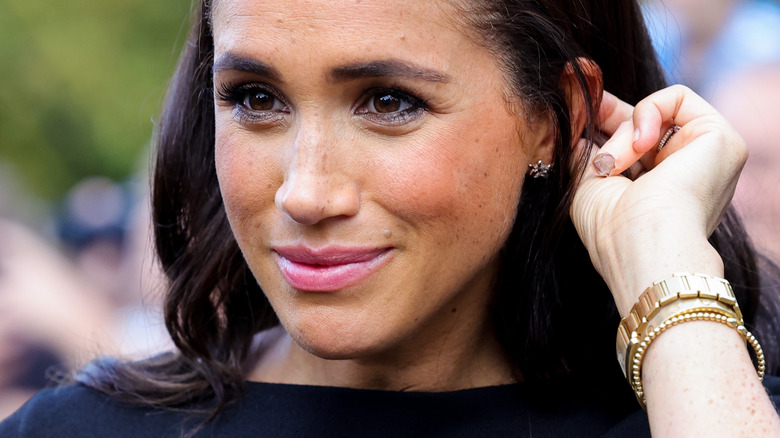 Chris Jackson/Getty Images
Before she was the Duchess of Sussex — or a famous actor — Meghan Markle was simply a regular child of upper-middle-class Los Angeles. Meghan was born in 1981 in the Canoga Park region of L.A., per IMDb, where she grew up. A mixed-race child, she was born to Thomas Markle Sr., who is white, and Doria Ragland, who is Black. Her full name is actually Rachel Meghan Markle (funny enough, the same first name as the character she would play on "Suits"). She was also raised an only child (though she has two much older paternal half-siblings), and her parents would split when she was only 2, according to People, officially divorcing four years later.
Ever since she was little, Meghan was educated at private school: first, at Hollywood Little Red Schoolhouse, and then at Immaculate Heart High School, both in Los Angeles, the latter of which was an all-girls Catholic school. 
In addition, Meghan was not the only one in her family to become involved in the television industry. Her father was a lighting and photography director for numerous TV shows, including "Married... with Children" and "General Hospital," for which he won numerous Emmys. As a child, Meghan would often visit her father on-set, per Esquire, which she called "a really funny and perverse place for a little girl in a Catholic school uniform to grow up." 
Meghan Markle considered herself an 'ugly duckling' as a child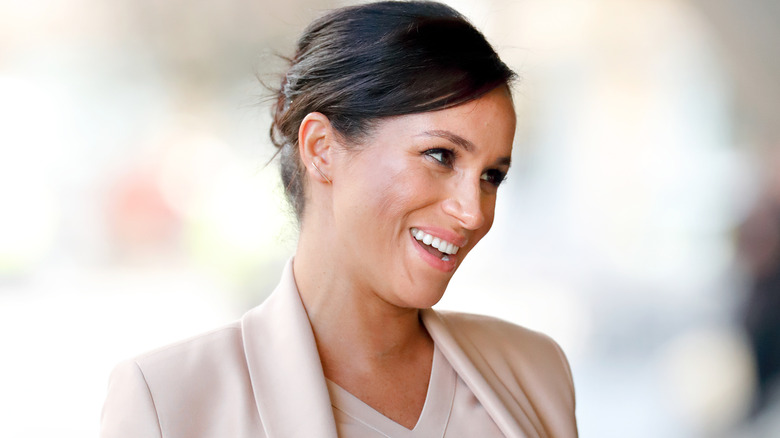 Max Mumby/indigo/Getty Images
Although Meghan Markle might be beloved today, she often felt ostracized from her own community growing up. In a September episode of her podcast, "Archetypes," Meghan spoke about how she felt she was the "ugly duckling" as a child, often struggling to fit in. "I had massive frizzy curly hair and a huge gap in my teeth," she said, per "Good Morning America," leading her to become "the smart one." Meghan added, "I was always a little bit of a loner and really shy, and didn't know where I fit in."
Furthermore, being mixed-race, Meghan often felt confusion about her own identity, especially in a society which saw race as primarily binary. In a 2015 article she wrote for Elle, Meghan recalled filling out a census form in the seventh grade and being unable to select her race from the choices of "white, black, Hispanic, or Asian," as she fit into two of them. 
In the end, she left the box blank because "that would be to choose one parent over the other — and one half of myself over the other." The issues arising from her being "ethnically ambiguous" continued into adulthood, when she couldn't book roles for certain acting jobs because "I wasn't black enough for the black roles and I wasn't white enough for the white ones, leaving me somewhere in the middle as the ethnic chameleon who couldn't book a job."