Erika Jayne Isn't Taking Jennifer Lawrence's Digs At Her Lying Down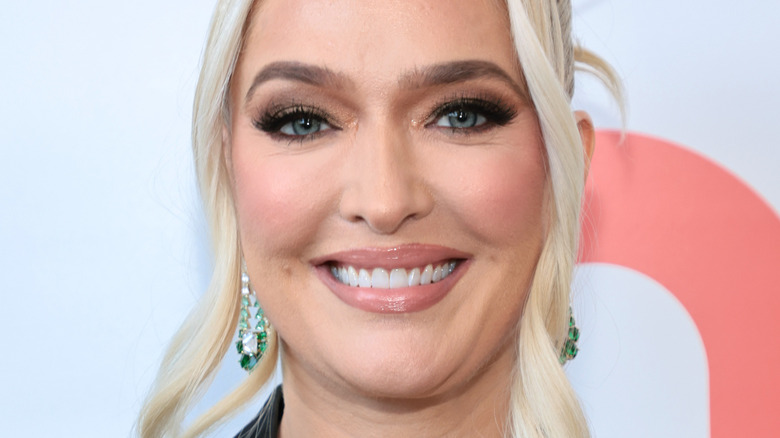 Jamie Mccarthy/Getty Images
Some people call her cold, but that's not ice: it's diamonds. Over the past few seasons of "The Real Housewives of Beverly Hills," Erika Jayne has evolved from fashion-forward comic relief to full-on supervillain. Her ex-husband Tom Girardi's legal and financial issues, some of which are hers by extension, have become the main storyline on "RHOBH" much to her dismay.
During the cast's recent trip to Aspen, questioning from co-stars Garcelle Beauvais and Crystal Kung Minkoff about Jayne's lawsuits led to her biggest tantrum yet — and that's saying a lot. The boiling point came when the pair asked if Jayne had plans to hand over her ill-gotten diamond earrings to the court, causing her to yell about the difference between the court of law and "court of public opinion." She continued to blow off steam for several minutes, calling them "b*tches" and "dumb f**ks" until good friend Lisa Rinna finally escorted her out of the scene.
Esteemed "Real Housewives" viewer Jennifer Lawrence must have caught wind of the explosive moment, because she had plenty to say about Jayne in a new interview with Variety. After calling "RHOBH" Season 12 "boring," Lawrence added, "I think that Erika is evil. I would go so far as to say she needs a publicist ASAP." Her "Causeway" co-star Brian Tyree Henry also admitted to watching the show, but didn't add onto her comments out of fear of them, well, catching fire. That was a great call, because now Jayne is coming straight for Lawrence.
Erika Jayne wants to 'unmask' Jennifer Lawrence's personality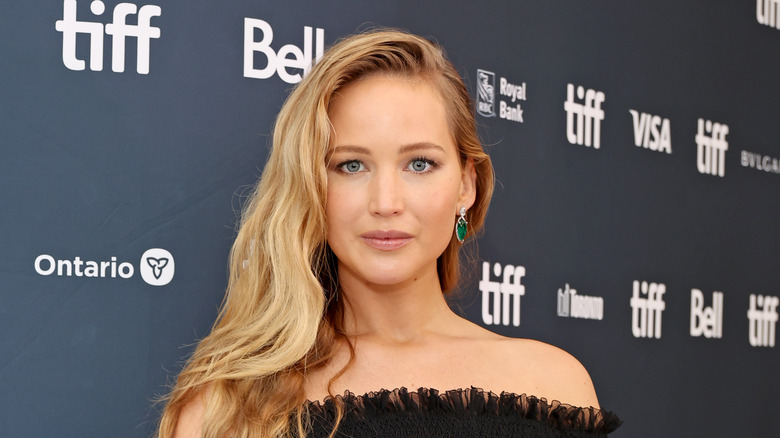 Amy Sussman/Getty Images
On Wednesday night's episode of "Watch What Happens Live! with Andy Cohen," Erika Jayne appeared as a guest to discuss recent episodes of "The Real Housewives of Beverly Hills." Joined by fellow guest, comedian Michael Rapaport, she didn't hold anything back. When host Cohen asked Jayne for her response to Jennifer Lawrence's remarks about her onscreen behavior, she said, "It's easy to label people at their absolute lowest going through something in real time on television. But any time that she would like to come on down and mix it up with us, I'm sure that we could unmask the ugly parts of her personality as well." Yikes!
Understandably, Cohen and the audience seemed taken aback by Jayne's answer. While her persona is all about being unapologetic, the housewives have a history of sucking up to celebrity viewers — when Nicki Minaj co-hosted the "Real Housewives of Potomac" reunion last year, the entire cast took her criticisms on the chin without clapping back even as she roasted them. Needless to say, Jayne took a completely different approach.
The singer continued to raise eyebrows in a segment called "Do! You! Regret It!?," showing little remorse for her recent actions and comments on "RHOBH." From refusing to give up her diamond earrings paid for by ex-husband Tom Girardi until the court demanded it, to screaming "I don't give a f**k about anybody else but me!," it's been one campy villain moment after another.