Who Is Martin Scorsese's Wife, Helen Morris?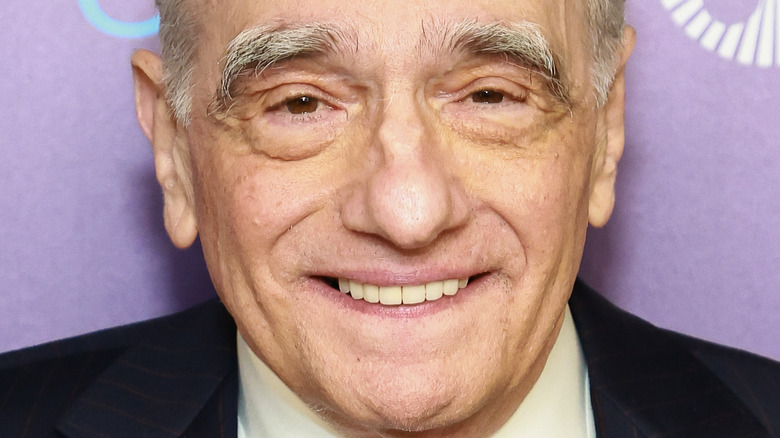 Arturo Holmes/Getty Images
Martin Scorsese is one of Hollywood's all-time greatest directors. From his classics like "Taxi Driver," "Mean Streets" and "Goodfellas" to his newer films like "The Irishman" and "Silence," Scorsese is a filmmaker unlike any other. He's a man who knows what he wants and isn't afraid to tell it like it is. At a presentation of his documentary "Personality Crisis: One Night Only", he let audiences at the New York Film Festival that he sees cinema as losing its artistic value because of box office fever.
"... cinema is devalued, demeaned, belittled from all sides, not necessarily the business side but certainly the art," he said, as reported by IndieWire. "Since the '80s, there's been a focus on numbers. It's kind of repulsive ... As a filmmaker, and as a person who can't imagine life without cinema, I always find it really insulting. I've always known that such considerations have no place at the New York Film Festival, and here's the key also with this: There are no awards here. You don't have to compete. You just have to love cinema here." 
Like movies, the focus on Scorsese's personal life is also often around numbers-–namely how many wives he's had. It's five, if you're counting. But for over twenty years he has been married to Helen Schermerhorn Morris, so let's dig into her life story.
Helen Morris is a producer, an editor and a mother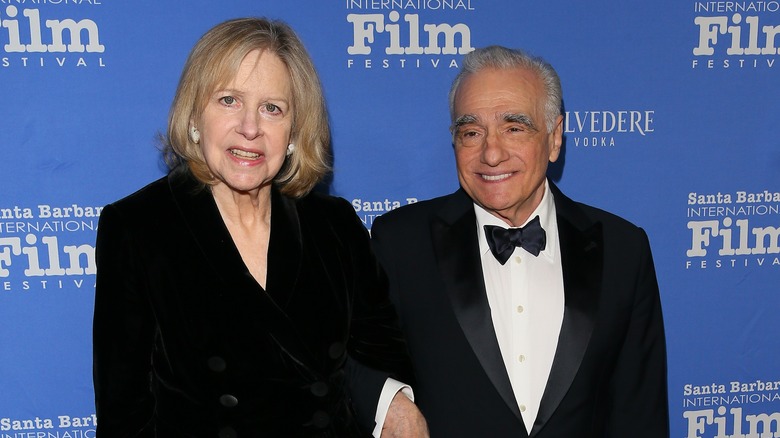 Jb Lacroix/Getty Images
Before meeting and marrying director Martin Scorsese in 1999, Helen Morris was a book editor at Random House, according to Newsbreak. She has a degree from Columbia University, has done producing work, and she is known for being a private person, according to the outlet. Morris and Scorsese had their only daughter together, Francesca, in 1999 when they were both in their fifties, as reported by the Daily News via Women Working.
Scorsese makes up for his wife's lack of social media presence by posting little love notes every once in a while, like a darling Mother's Day tribute to her on Instagram in 2020. In that post, he wrote: "Happy Mother's Day to my beautiful wife who is an amazing mother to our daughter, Francesca. And to my mother, who will be loved and missed forever." Scorsese has opened up in the past about how his work makes relationships hard to maintain, so we're glad that being partnered with someone like Morris for so long has made them so happy!
Helen Morris has lived with Parkinson's for decades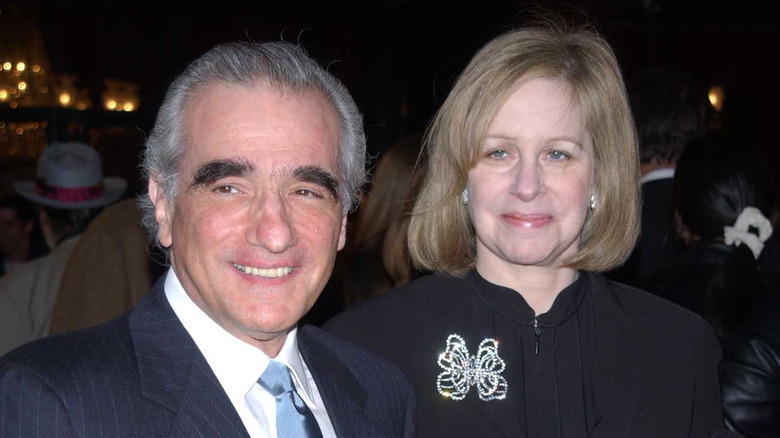 Arnaldo Magnani/Getty Images
Before she married Martin Scorsese, Helen Morris was diagnosed with Parkinson's Disease. Even so, the diagnosis in 1990 didn't stop her from moving forward in her life, as Morris told Talk Magazine in 2000. She told the outlet that she had been too busy for a satisfying personal life when she met Scorsese while editing filmmaker Michael Powell's memoir. Scorsese and Powell were friends before Powell's death in 1990. Even so, she doesn't want to be anyone's inspirational story.
"I don't want to be a role model," she told Talk Magazine. "I hear women say that they get divorced and when they look around there's nothing there. That's baloney. There's always someone out there, but you have to be receptive, and you have to be realistic." She and her family have long been working with Parkinson's philanthropy efforts, as reported by Forbes. The couple has supported The Michael J. Fox Foundation for Parkinson's Research for decades and continues fighting to find a cure.