Bethenny Frankel Totally Rips Prince Harry's Memoir With New Title Suggestion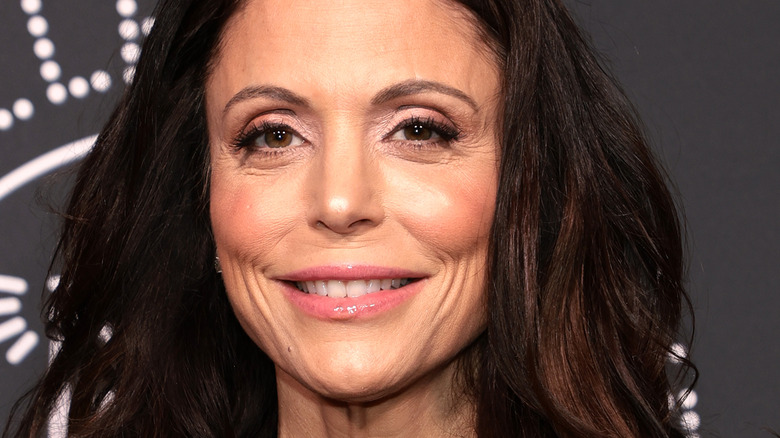 Dimitrios Kambouris/Getty Images
Bethenny Frankel of "The Real Housewives of New York" fame isn't one to shy away from her opinions, no matter how unpopular or problematic. After appearing on a reality TV show that thrives on drama for eight seasons, it just makes sense. However, when it comes to Meghan Markle, Frankel seems to have a personal vendetta of sorts. As The Root reported in September, Frankel shared on her podcast "Just B with Bethenny Frankel" that Markle is a "terrible businessperson" who is "overplaying her hand" in her endeavors. Following Markle's The Cut cover story in August, she called the Duchess of Sussex "sanctimonious" and someone who "talks down to other people."
This is a continued theme for Frankel, who said Markle should "cry me a river" before her and Prince Harry's big Oprah Winfrey interview in 2021. Then, Frankel said Prince Harry and Meghan Markle need to "grow up" in regard to their wholesome handholding during Queen Elizabeth II's funeral activities. Regardless of other things that Frankel rants about, she always finds a way to come back to the Duke and Duchess of Sussex. And in the most recent episode of "Just B," she turned her negative eyes back onto Prince Harry.
Bethenny Frankel thinks Prince Harry's book title screams 'woe is me'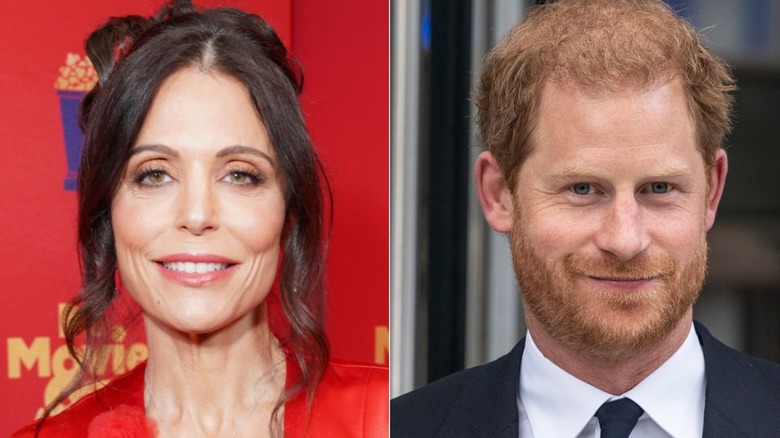 lev radin/Shutterstock & Presley Ann/Getty
On the November 3 episode of Bethenny Frankel's "Just B" podcast, she's "turning a new leaf with Prince Harry and Meghan Markle" — at least according to the podcast description. But that "new leaf" still includes slamming the royals and their professional decisions. The "RHONY" alum started out by saying Prince Harry's new memoir "Spare" has "a bad name." Instead, Frankel suggested "Share" or "Overshare." She said the current title "doesn't have a connotation, it's very 'woe is me.' Nobody wants to hear wealthy people, royal family members complain."
Frankel went on to say that Prince Harry and Meghan are "doing a smash-and-grab job ... when they could have played the long game" in regards to their business decisions. She concluded her comments by calling Meghan and Harry "desperate" and too fast in their endeavors. "It's like the f***ing Jiffy Lube of Meghan and Harry.... I'm eating a book, a podcast, I'm eating a tell-all memoir, an Oprah interview. I can't even keep up," Frankel said. "I'm full... I would like Harry and Meghan to be fed to me in courses if I could possibly opt for that menu choice."
Spending so much energy on the royal couple seems excessive, but Frankel did date Markle's ex-husband and seemed to like him. In Frankel's previous apology to Markle after the Oprah Winfrey interview, she said she's a "polarizing, unfiltered" person, which definitely comes out in full force for the royal couple.