The Truth About Bethenny Frankel's Apology To Meghan Markle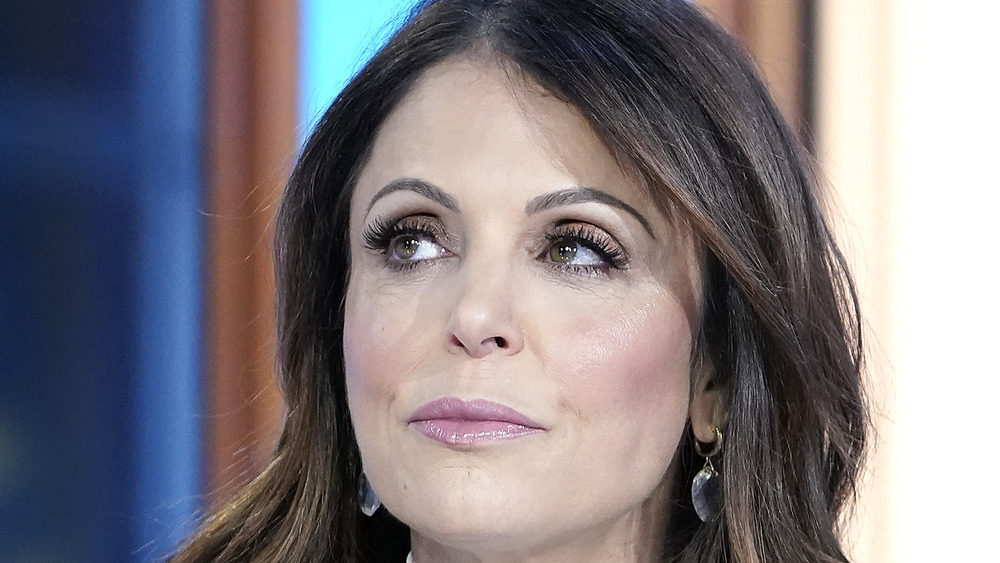 John Lamparski/Getty Images
Former Real Housewives star Bethenny Frankel is apologizing to Meghan Markle after making some harsh assumptions about the actor on Twitter.
The drama unfolded on social media in anticipation of the West Coast airing of Prince Harry and Meghan Markle's interview with Oprah Winfrey. The tell-all sit-down aired on CBS — with a pretty hefty price tag, as per the Wall Street Journal — where the Duke and Duchess of Sussex revealed the ins-and-outs of their strained relationship with the royal family.
Among the shocking details to come from the interview was a conversation Prince Harry claims occurred with a member of the royal family over racist concerns about what the color of their first child's skin would be. The Duchess of Sussex also spoke about her struggles with depression and feelings of being unprotected by "The Firm."
The interview caused much buzz on social media, with some taking sides with the Duke and Duchess, and others siding with the royal family. Reality star Bethenny Frankel seemed to choose the latter, tweeting: "cry me a river." The tweet was in response to a follower who pointed out the harsh press Markle received. But Bethenny still saw Meghan as living a life of luxury. "The plight of being a game show host, fairly unknown actress," she wrote, "to suffering in a palace, w tiaras & 7 figure weddings for TWO WHOLE YEARS to being a household name."
The statement didn't go over too well online.
Bethenny Frankel admitted she hadn't watched the Meghan Markle interview yet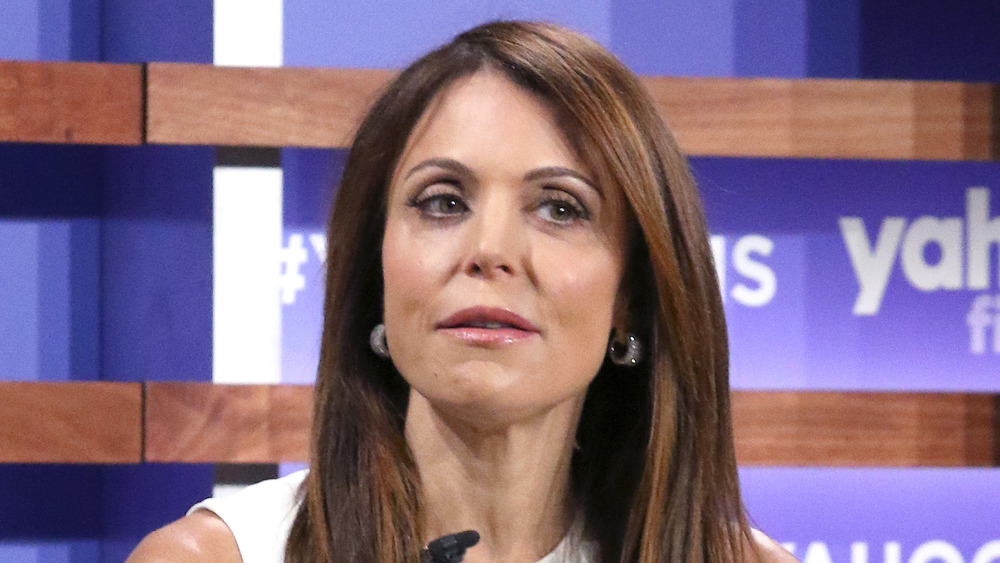 Jim Spellman/Getty Images
In a series of replies to Twitter users, former RHONY star Bethenny Frankel seemed to feel no remorse for Prince Harry and Meghan Markle.
Bethenny critiqued the royal couple, writing, "this isn't the way to generate less press & cannot be filed under the guise of wanting privacy to prevent a repeat of previous events" (via Us Weekly). She then went on to compare herself to the royals, writing, "I chose reality TV, to work towards making $, to be scrutinized & criticized. I took the trappings & the beatings along with it. It's a rose w petals & thorns."
Selling Sunset star Chrishell Stause struck back, tweeting, "not a white housewife comparing her struggle to Meghan's. A woman of color joining the Royal Family. It's the delusion for me. Everyone is working overtime trying to silence her. Let us hear what she has to say!"
A few hours later, the reality star apologized, admitting she hadn't seen the interview yet.
"I watched M & H sit down. Emotional distress & racism must feel suffocating & powerless," tweeted Bethenny. "I'm a polarizing, unfiltered(often to a fault)flawed person w a voice. When I heard of the interview,during a pandemic, it felt like a surprising choice. I'm sorry if it hurt or offended you." (FWIW, Chrishell didn't accept the apology.)