Bridget Moynahan's Life Wasn't Easy After Her Split With Tom Brady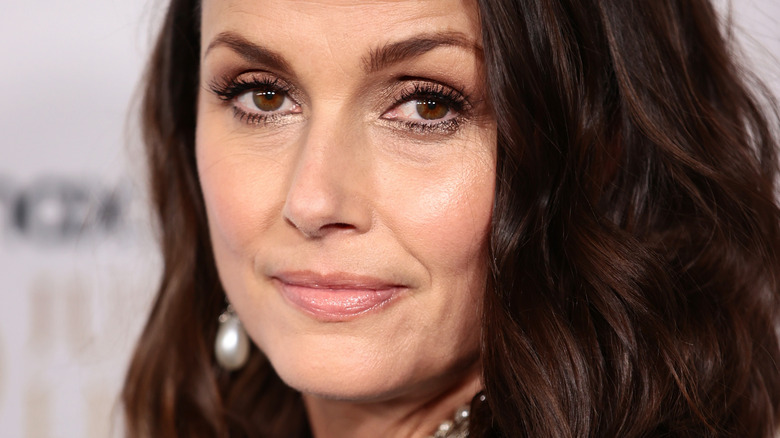 Dimitrios Kambouris/Getty Images
Tom Brady's best known relationship may be with his ex-wife, Giselle Bündchen, but once upon a time, he had another lady love in his ex-girlfriend, actor Bridget Moynahan ... and things took a completely unexpected turn after they split. 
In December 2006, a representative for Moynahan told People that she and Brady had "amicably ended their three-year relationship." Shortly thereafter, the footballer began dating Bündchen, and their own love story began. However, in February 2007, all three had their lives turned upside-down when a rep for Moynahan told the New York Post the "Sex and the City" actor was pregnant with her ex's baby. Bad timing aside, though, both Moynahan and Brady made a point of voicing their commitment to keeping things drama-free for the sake of their child. Per People, Brady's friend Jason Taylor told the outlet that, while the situation wasn't ideal, "These are adults who are responsible enough to work things out." Likewise, in 2011, Moynahan told More that, despite what tabloids liked to report, the reality was much less tense. "I have a relationship with these people on a daily basis ... my son has two loving parents and an extended family, whether it's cousins or stepmothers or boyfriends. My son is surrounded by love," she said (via People). 
That said, Moynahan has also made no secret of how taxing the entire ordeal became for her, particularly while she was pregnant and newly single.
Paparazzi made Bridget Moynahan's life a nightmare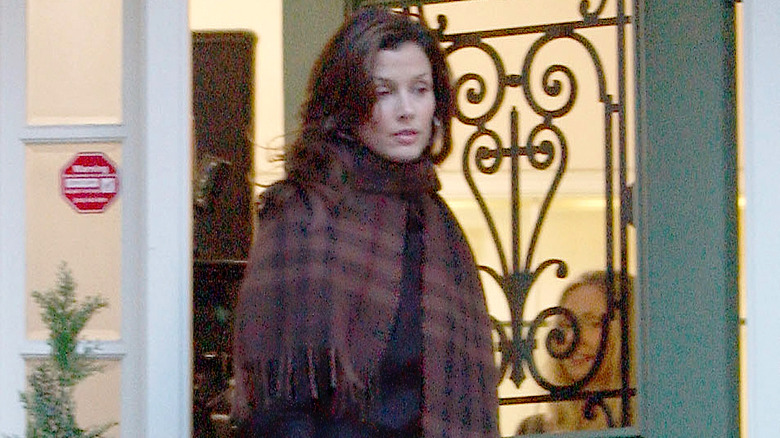 Arnaldo Magnani/Getty Images
Dealing with a pregnancy in the midst of a breakup is daunting enough. Add in the element of excessive media attention, though, and it's a nightmare waiting to happen. 
While Bridget Moynahan has maintained that her co-parenting relationship with Tom Brady and Giselle Bündchen was always much less dramatic than tabloids liked to portray, she has also pointed out that there were times the situation took a major toll on her. As she told Harper's Bazaar, she was overcome with anxiety over single motherhood the moment she got home from the hospital after giving birth. "I walked in and I just started sobbing," she admitted. 
However, what truly tipped the scale for Moynahan was the intense response from the media throughout most of her pregnancy and in the days following her son's birth. As she revealed to People ahead of the release of "Our Shoes, Our Selves," which featured an essay from the actor, she was constantly tailed by paparazzi. "I would have cars following me, and men hiding in the bushes outside my house," she recounted. She continued, "That kind of attention felt like a threat." It's no surprise, then, that according to an excerpt of her essay published by Us Weekly, she described the ordeal in heartbreaking terms. "Having a baby should have been the most joyous time of my life, but instead I felt assaulted," she wrote. 
...and it made Bridget Moynahan a bit of a recluse, too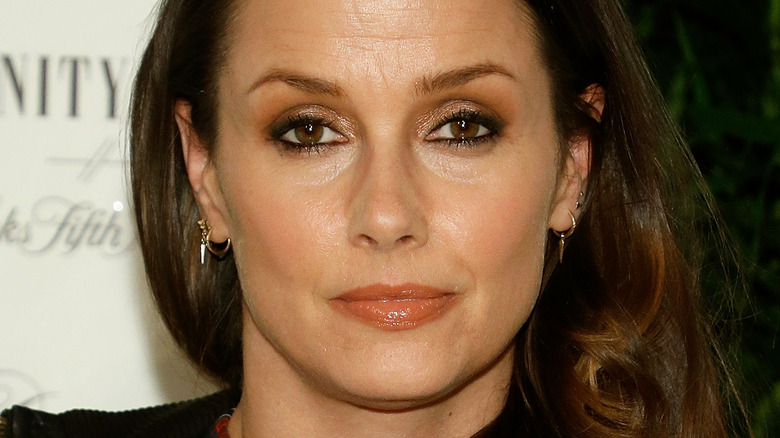 Taylor Hill/Getty Images
In light of everything Bridget Moynahan went through at the hands of the tabloids, it's understandable that she made a concerted effort to stay out of the limelight as a new mom. 
As she wrote in her essay for "Our Shoes, Our Selves," the constant feeling of being watched simply became too much to bear, "especially during such an emotionally vulnerable time" (via Us Weekly). As such, there was even a time when she avoided leaving her home as much as possible. "I became wildly private, I shared little and only with a select few," Moynahan shared. One of those select few happened to be her "I, Robot" co-star, Will Smith. Speaking with Harper's Bazaar eight months after giving birth, Moynahan shared, "He picked up that phone faster than anybody to make sure I was okay when things were getting hectic."
In spite of all the tumult she went through, Moynahan is the first to admit that she'd do it all again. "Having a child didn't hold me back ... it has enhanced my life," she told Self in 2010 (via People). However, she also shared that privacy was still important to her. "We do things privately, like reading Dr. Seuss, playing games, and listening to music. That's why you haven't seen many photos of us. I don't need to parade him around," she added. Given all she went through early on, we're not surprised one bit.