Mauricio Umansky Has Worked With An Impressive List Of Famous Clients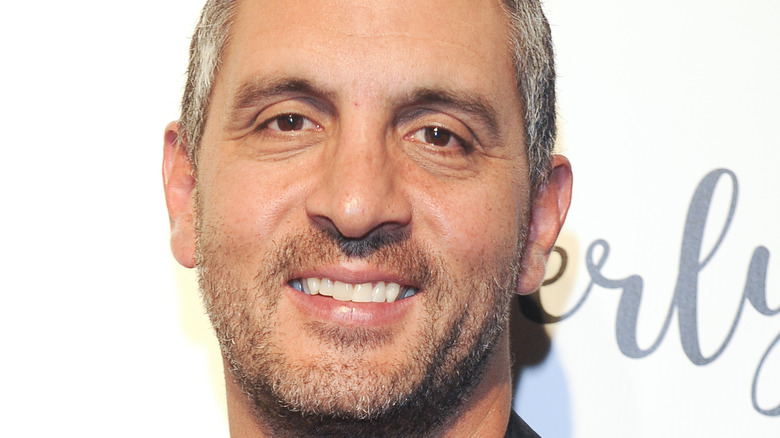 Amy Graves/Getty Images
Mauricio Umansky has long been a favorite with "Real Housewives of Beverly Hills" fans, but viewers aren't the only ones in his corner. When it comes to his real estate career, he has a ton of celebrity clients. In fact, his database reads a little like the A-list. 
That Umansky has worked with a ton of stars throughout his career probably shouldn't come as much of a surprise. After all, he's a celebrity in his own right, having featured alongside his wife Kyle Richards in "RHOBH" since the show started more than a decade ago. The brokerage he founded, The Agency, has even had a near-constant presence on the show, with many events attended by the cast being brokerage parties. "RHOBH" isn't the only reality show Umansky's brokerage has been featured in, though. As noted by Bravo's The Daily Dish, two of the "Million Dollar Listing LA" stars, David Parnes and James Harris, work with The Agency. 
There was also the time, per a different article from The Daily Dish, that he featured in an episode of "Rich Kids of Beverly Hills" as a mentor to show alum, Brendan Fitzpatrick. And did we mention that in June, Netflix's Tudum announced that Mauricio and company would star in their very own reality show, "Buying Beverly Hills"? 
With all that in mind, it only makes sense that Umansky has worked with the who's who of Hollywood over the years — but just who is included in his past client list?
Actors and pop stars and athletes, oh my!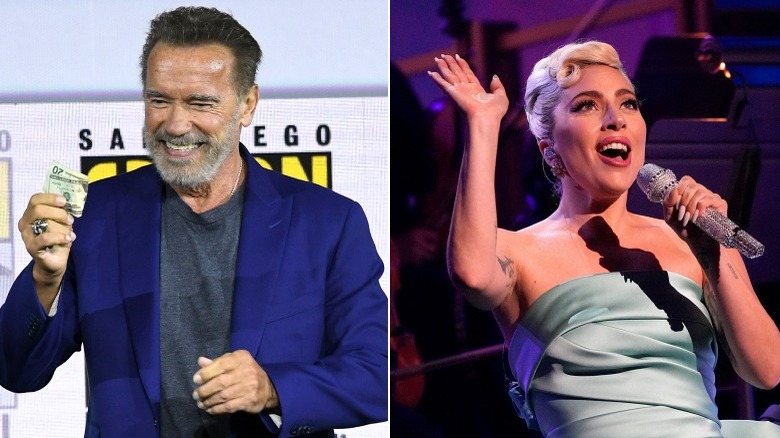 Kevin Winter & Kevin Mazur/Getty
Mauricio Umansky may be the CEO of The Agency today, but once upon a time, he worked alongside brother-in-law Rick Hilton at Hilton & Hyland. And, years before he, ahem, terminated that contract, he, Hilton, and two other agents landed one impressive client: Arnold Schwarzenegger. Back in 2002, Entertainment Weekly estimated that the transaction for the actor's temporary Brentwood home was worth a whopping $11.9 million — and it set the stage for what would be a star-studded career for Mr. Kyle Richards. 
Years on from working with Schwarzenegger, Umansky founded The Agency and worked alongside one of his agents to secure Lady Gaga's dream home in Malibu. Once again, the property came with a hefty price tag. According to the Los Angeles Times, it sold for $23 million.
If a movie star and pop icon weren't exciting enough, in 2015, Umansky added none other than NBA superstar Michael Jordan to his client database. Soon after news broke that Umansky would handle the transaction, TMZ Sports caught up with him to hear his thoughts on the deal. "I mean it's just such a privilege to ... get hired by the great Michael Jordan," he gushed. He also added that he was honored that the basketball great had given "The Agency's sports and entertainment division an opportunity to sell his house." A hint to any fans of 'His Airness': at the time of writing, the home is still on the market. 
... and he's sold some seriously famous estates, too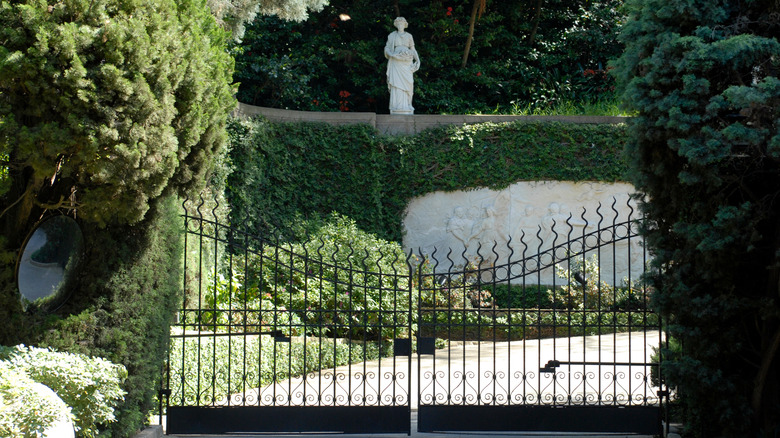 BD Images/Shutterstock
Michael Jordan's iconic (and notoriously hard to sell) mansion may still be on the market, but that doesn't change the fact that throughout his career, Mauricio Umansky has sold some super famous properties. In fact, some of those properties are just as famous as those who once lived in them. 
First up is the Walt Disney estate. Per The Wall Street Journal, Umansky and a colleague from The Agency sold the estate for an eye-watering $74 million. However, something even bigger was to come. And by bigger, we mean a sale reported by the Los Angeles Times as the most expensive transaction in Los Angeles County of all time. That would be the Playboy Mansion, which sold in 2016 for $100 million. In something of a full-circle moment, The Agency partnered up with Coldwell Banker and Hilton & Hyland to complete the sale. Unfortunately, that didn't exactly mend fences between the brothers-in-law, and Umansky remained uninvited from Nicky Hilton's wedding to James Rothschild later that year ... but that's a story for another day. 
According to The Agency's website, Umansky holds the record for the most homes sold over $20 million — and that's across the entire country. In light of that, we're hardly surprised that celebrity buyers and sellers alike flock to him. However, if his track record wasn't enough, something tells us his own celebrity status is a pretty impressive drawcard in itself.