Hilarie Burton Isn't Letting Up On Her Candace Cameron Bure Shade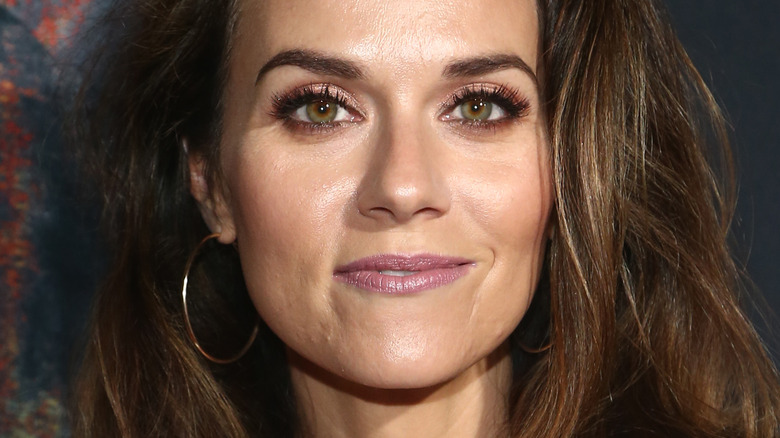 Tommaso Boddi/Getty Images
Candace Cameron Bure is no stranger to stirring up controversy and she did just that during a recent interview with The Wall Street Journal. Published on November 14, the feature saw Bure addressing her tense relationship with The Hallmark Channel and explaining why she chose to leave the network for Great American Family. Namely, she seemed drawn to the fact that her new network's Christmas films wouldn't feature any LGBTQ+ couples. "I think that Great American Family will keep traditional marriage at the core," she told the outlet.
Backlash was swift. A slew of celebs publicly criticized Bure for her divisive comments, including JoJo Siwa, Maren Morris, Vanessa Marcil, and Jodie Sweetin. Among the most outspoken, however, was Hilarie Burton. The "One Tree Hill" star openly slammed Bure on Twitter, calling her a bigot and writing in a since-deleted tweet (via Us Weekly), "I don't remember Jesus liking hypocrites like Candy. But sure. Make your money, honey. You ride that prejudice wave all the way to the bank."
Bure was quick to apologize, posting a statement to Instagram in which she assured fans she's a devoted Christian and therefore, "I am called to love all people, and I do." She then turned on the critics, writing, "It saddens me that the media is often seeking to divide us, even around a subject as comforting and merry as Christmas movies." Burton, for one, wasn't buying it.
Why Hilarie Burton slammed Candace Cameron Bure... again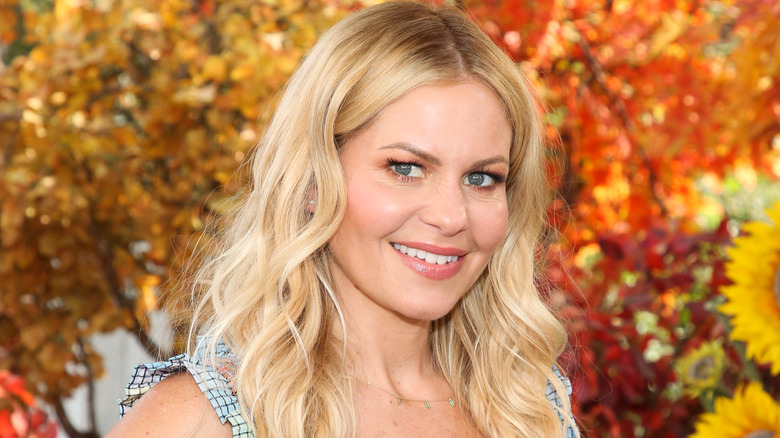 Paul Archuleta/Getty Images
Hilarie Burton is not letting up on her criticism of Candace Cameron Bure. Following the tragic shooting at an LGBTQ nightclub in Colorado Springs that killed five people, per CNN, the actor unleashed another tirade in which she spoke out against bigotry, and Bure. Just days after she initially slammed the "Full House" alum for her comments about "traditional marriage," Burton took to Twitter and tied the two events together. "THIS! This is why we have to speak out against bigotry of any kind – even the 'aren't-I-cute-girl-next-door' bulls*** that I called out last week," she tweeted. Burton continued to share her thoughts in a Twitter thread, where she told the LGBTQ community she loves and supports them, adding that bigotry and traditional values were the reason why five people were dead, and argued, "The bigotry of @GAfamilyTV is the most dangerous kind [because] it normalizes exclusion under the guise of 'protecting traditional values.'" She also clarified that she wasn't attacking Christianity itself because "newsflash: I am a lifelong Christian."
Burton received plenty of support. One follower applauded her honesty, writing, "Thank you for using your platform to speak out," while another agreed with her views, tweeting, "Spot on @HilarieBurton!!! When they say the quiet part out loud, it absolutely normalizes & mainstreams bigotry, hate, & intolerance!" Some, however, found her tone too harsh. "Nice try but you're still the one being hateful here," wrote one critic.