The Special Meaning Behind Jason Momoa's Son's Name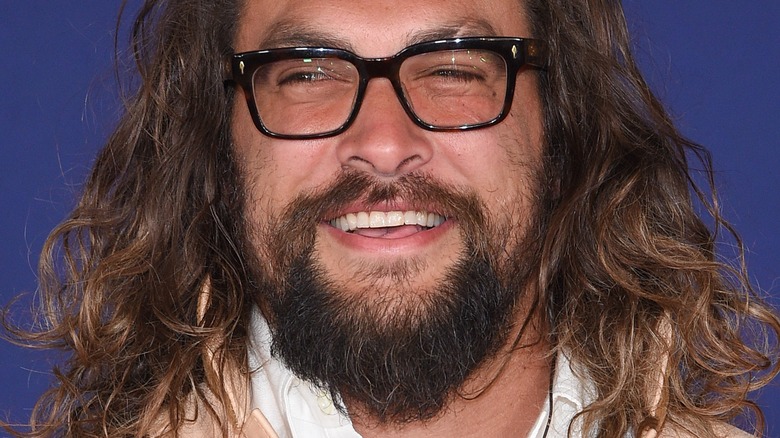 DFree/Shutterstock
Back in December 2009, Lisa Bonet and Jason Momoa welcomed their second child, son Nakoa-Wolf Manakauapo Namakaeha. That's certainly a lyrical (and lengthy) moniker — but what does it mean?
When the then-couple's first child, Lola Iolani Momoa, was born two years prior, in 2007, the "Aquaman" star's mother revealed that the name had a special meaning. Per People, Coni Momoa revealed via her son's now-defunct forum that at the time of her granddaughter's birth, a number of royal hawks had taken to the sky. As such, she'd been given the Hawaiian word for the bird, Iolani, as a middle name. According to Hawaii News Now, the name has a particularly special meaning, as well as another royal connection, outside of the birds. That is, it was a name shared by Kamehameha IV, Hawaii's regent in the mid-1800s. 
In light of that, it only makes sense that when Bonet and Jason had their second child, he would need just as impressive a name. Enter Nakoa-Wolf Manakauapo Namakaeha Momoa. But our question remains: what's the meaning behind it?
Jason Momoa did some research to capture the night of his son's birth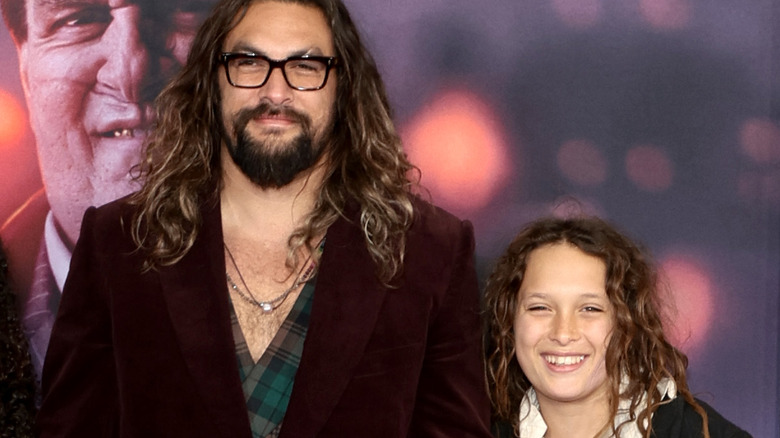 Dimitrios Kambouris/Getty Images
As in the case with Lola Iolani Momoa, Nakoa-Wolf Manakauapo Namakaeha Momoa's full name describes something that happened on the night of his birth. 
Taking to Jason Momoa's forum after the birth of her grandson, Coni Momoa explained that Nakoa meant "warrior," and that "the name was always going to be Nakoa-Wolf" (via Just Jared). However, she added that because the night of the birth had some memorable weather — "He was born on the stormiest, rainy night" — the second-time dad decided to add something on, in the form of a first middle name. "Jason did the research," she explained. Thus, "Mana (strength/spirit), Kaua (rain) and po (dark)." As for the child's second middle name, Namakeaha, Coni noted that it was Jason's own middle name. According to Chicago Tribune, the name means "all-knowing eyes." 
Twinning middle names aren't the only thing Jason has in common with his son these days. In fact, as E! News was quick to point out in 2021, Nakoa-Wolf is turning out to be something of a doppelgänger of his father. Hey, Lisa Bonet already has her doubles in daughters Lola and Zoë Kravitz, so that's only fair! 
Jason Momoa's all about deeper meanings with his kids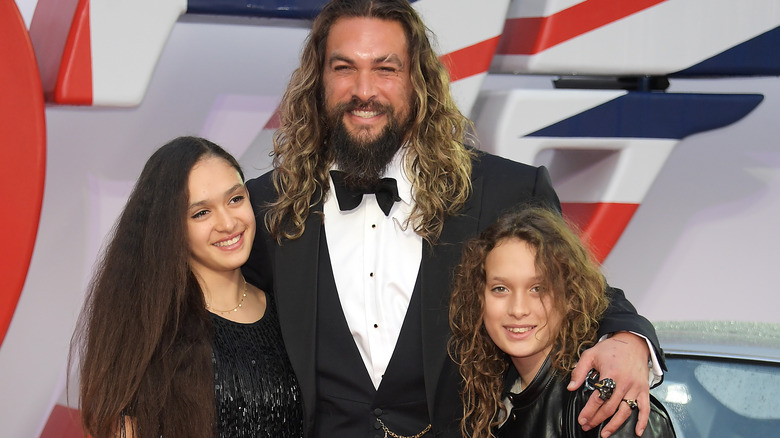 David M. Benett/Getty Images
There's no doubt that when it came to his kids, Jason Momoa put a ton of meaning into their names. However, that's just the tip of the iceberg. 
Jason has long spoken about the importance he places on his relationship with Lola Iolani Momoa and Nakoa-Wolf Manakauapo Namakaeha Momoa. In fact, in 2020, he told InStyle that he was going to therapy to learn how to be a dad — especially because he grew up with a single mom. For Jason, it was a non-negotiable to be as hands-on and connected as possible. "I don't want to just tell my son, 'Because I said so.' I really want to connect, and I want him to be vulnerable and open," Jason shared. It was a sentiment he echoed in a The Philippine Star interview in 2021. As he told the outlet, "When I became a father, it changed my life." 
It's no surprise, then, that Jason revealed to InStyle that he had each of his kids' names tattooed on his chest, right above his heart. Granted, they aren't their full names — just 'Lola' and 'Wolf.' However, with his open devotion to fatherhood and the meaning behind their full monikers, there's no question that Jason Momoa is besotted with both Lola Iolani and Nakoa-Wolf Manakauapo Namakaeha.