Todd Chrisley Gets Visit In Prison From Nanny Faye And Daughter Lindsie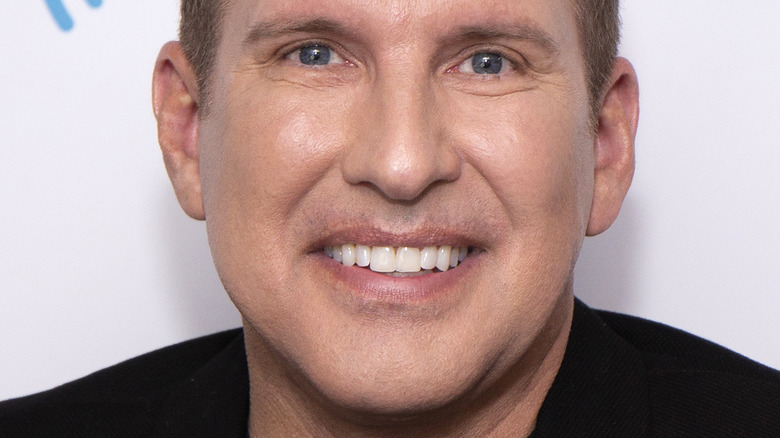 Santiago Felipe/Getty Images
The past few years have been tough for Todd Chrisley and his wife, Julie Chrisley. As fans know, the reality stars made headlines for all the wrong reasons in 2019 for their tax evasion scandal. That year, the U.S. Attorney's Office for the Northern District of Georgia reported that the famous couple was indicted on several charges, including "conspiracy, bank fraud, wire fraud, and tax evasion." Things dragged on before a jury found the couple guilty in June 2022. According to CNN, a judge sentenced the pair to prison time, with Todd getting 12 years and Julie seven. Both will also be under supervision for three years after they get out.
Several family members have spoken about how it's been a difficult time for the family with this new reality, including Todd and Julie's daughter, Savannah Chrisley. "Personally, I feel like there's a level of guilt associated with moving on with my life and thinking of mom and dad not being here during certain life events," she confessed on an episode of her "Unlocked" podcast. Savannah added, "Until I know that they're gonna be there, I can't get married, I can't have a kid."
Other members of the family have also had a tough time with things, like Todd's other daughter, Lindsie Chrisley, whom he has from a previous marriage. While she and Todd have had their ups and downs, that didn't stop her from being there for him in one of the most challenging times of his life.
Lindsie Chrisley talks about visiting Todd Chrisley in jail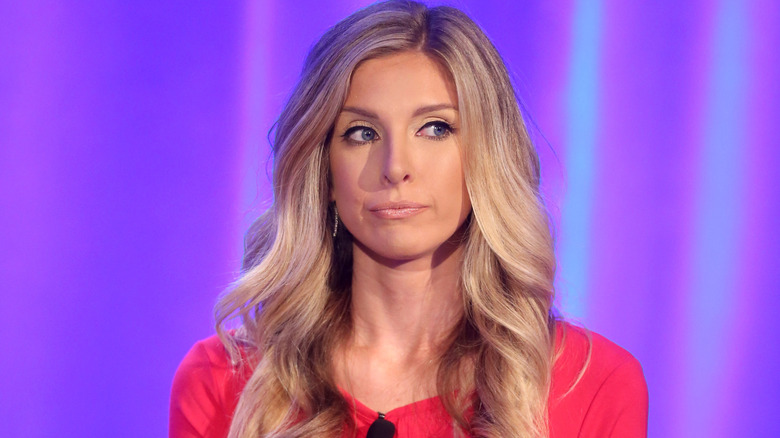 Frederick M. Brown/Getty Images
As Todd Chrisley serves his time in jail, he has been receiving some visits from family members. During an episode of her podcast, "The Southern Tea," Todd's daughter, Lindsie Chrisley, revealed that she has already visited her dad in prison and took another member of the famous family, Nanny Faye, with her. "I did a little road trip this weekend with my nanny," Lindsie told listeners. "The emotions associated with all of that and my parents, and my siblings, and my grandmother ... It was just not the best week for me."
The reality star also confessed that while the "outcome was not what we wanted," she was still able to get a little bit of "peace and closure" with her visit as they continue to "adjust" to their new normal. ET also confirmed that Nanny Faye and Lindsie visited her dad at the prison facility in Pensacola, Florida, where he is serving his sentence. 
In December, Lindsie broke her silence on her dad and step-mom, Julie Chrisley's prison sentences. She thanked fans for their support during such a tough time, adding that she wanted to "process" things before she spoke out. "The past few months have been extremely hard for me and my family, and I am heartbroken over the updates in my parents' case that occurred late last month," she said of their guilty verdict. She added, "I am heartbroken and navigating this process the best way I know how."