The Secret Siblings You Never Hear Rihanna Talk About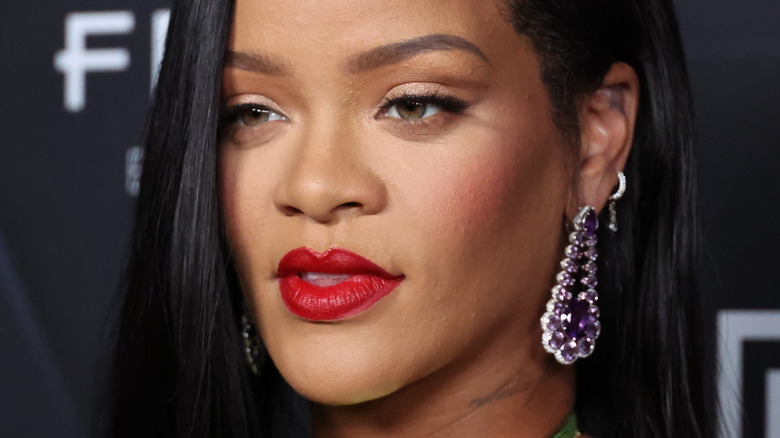 Mike Coppola/Getty Images
Rihanna is known for keeping her personal life pretty private. Case in point: we still don't even know the name of her son with A$AP Rocky! We're not all that shocked, then, that when it comes to her family, she keeps details as close to her chest as possible. That said, back in 2011, it came out that she had three half-siblings, previously not even known to the singer herself. So, just what do we know about them? 
According to the Daily Mail, Rihanna is the first child born to the now-divorced Ronald Fenty and Monica Braithwaite. When it comes to the siblings she shares both parents with, she's the eldest sibling in the brood, as the older sister to Rorrey and Rajad Fenty. And by the looks of things, she's pretty close with both of them. In addition to attending events together, they regularly interact with each other on social media. Most recently, Rajad took to Instagram to post side-by-side pictures of himself holding Rajad's son and Rihanna's pregnancy announcement pictures, captioning them "Funcle 4L" and "FUNCLE Pt. 2," respectively. 
However, as the "Lift Me Up" singer would learn later on, Rorrey and Rajad weren't her only siblings. Enter sisters Kandy and Samantha Fenty, and brother Jamie Fenty — the half-sisters and half-brother fathered by Ronald before he wed Rihanna's mom.
Rihanna was a kid when she met Samantha and Jamie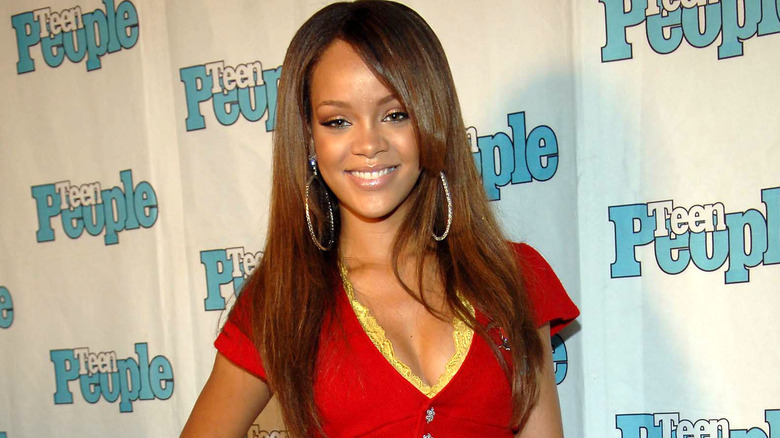 Brad Barket/Getty Images
It was in 2011 that the details of Rihanna's extended family first came to light. At the time, The Sun revealed that the singer had first met her sister Samantha Fenty when she was a toddler. Though Samantha herself didn't speak with the outlet, friends of hers revealed that, upon meeting her younger half-sister, she was blown away by their likeness. "She said she looked identical to the way she did at 3 years old," one source shared. 
As for their half-brother, Jamie Fenty, the sources didn't go into much detail about his introduction to the wider brood. However, it seems as though they spent a decent amount of time together as kids. "The children all got on well and Ronald [Fenty] would invite them over for sleepovers and they'd go to the beach and amusement parks together. They were one big, happy family when they were together," a source revealed. 
One insider also claimed that the half-siblings continued to enjoy each others' company as adults, though we don't have much insight into that. It's likely both Samantha and Jamie changed their surnames, perhaps because they weren't initially raised by Ronald, or possibly to avoid the limelight. Rihanna also famously served Ronald with a lawsuit over his use of the Fenty brand name in 2019, claiming he was cashing in on their connection (via Variety), so taking a different surname seems like a pretty wise decision. 
Rihanna met her eldest sister as a teenager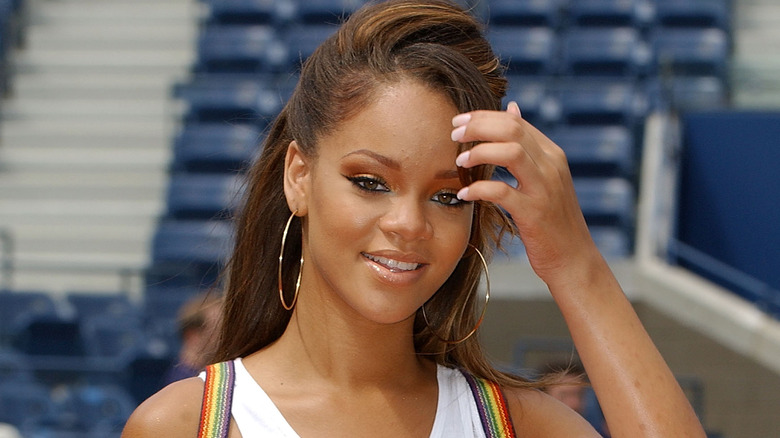 Bryan Bedder/Getty Images
Rihanna may have spent some of her younger years with Samantha and Jamie Fenty, but when it came to her eldest half-sister, that meeting would not take place until her teens. 
In the same The Sun article, Kandy Fenty revealed that she, herself, only connected with Ronald Fenty as an adult. Of that first meeting, Ronald told the outlet that despite his initial confusion, he welcomed his eldest child with open arms. "I said, 'Well, okay, welcome to my family,'" he said. Evidently, Rihanna was just as welcoming of her newfound sister. As Kandy recounted, "We went to a local restaurant and had some photos taken with her. She was so funny, fooling around to make my daughters laugh." However, Kandy admitted that soon after they met, Rihanna went to the U.S. to follow her dreams. Sure enough, back in 2007, Rihanna herself told Entertainment Weekly that she had made the move at age 16. "When I left Barbados, I didn't look back," she explained. 
The half-sisters ultimately drifted apart, and by the time the interview with The Sun came to be, Kandy revealed they were no longer in contact. Don't get it twisted, though: even if they're not close, Rihanna's long-lost sister has nothing but good things to say about her younger half-sibling. "I'm very proud of what she's achieved," she told the outlet. Kandy may be one of Rihanna's "secret" siblings, but her admiration for the singer is anything but.