Kendra Wilkinson Responds To Parent-Shaming On Social Media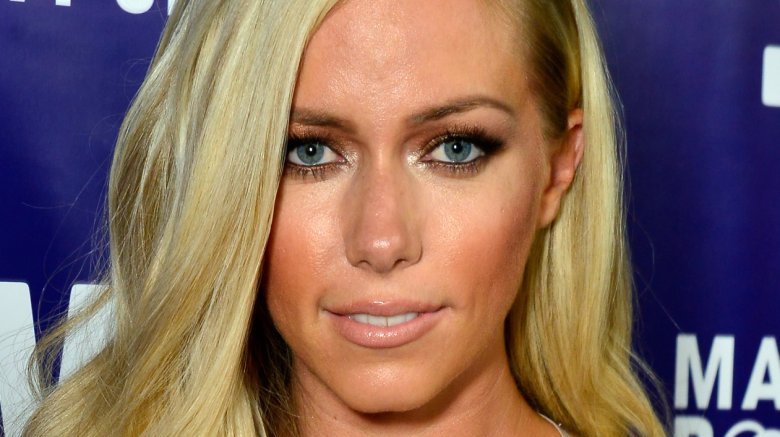 Getty Images
Kendra Wilkinson has no time for mom-shaming.
On Sunday, June 10, 2018, the Kendra on Top star took to Instagram to address recent criticism of her parenting skills amid her divorce from Hank Baskett.
"Anyone who says anything negative about me as a parent are only going against what my kids see in me," the mom-of-two began, captioning a snapshot of her 8-year-old son, Hank IV. She also shares 4-year-old daughter Alijah with Baskett. "I don't get the hate at all. We can sit here n judge all day but what good is that doing?"
Wilkinson continued, "The way your kids see u n love u is all that matters," adding that her children would be "devastated" to know what online trolls have been writing about their mother. "We are all doing the best we can ... It's a shame that our kids have to grow up in a world of such harsh criticism." 
"It's only hurting our next generation n not helping," the Girls Next Door alum, who previously defended her parenting style against haters shortly after announcing her divorce, concluded her message. "Stop the hate and stop the abuse but always encourage love n respect people's ways."
As Nicki Swift previously reported, Wilkinson, 32, and Baskett, 35, called it quits in early April 2018 after nearly nine years of marriage. While the former couple's split seemed to be amicable at the time, Wilkinson's recent Twitter activity has unfortunately suggested otherwise.
Last Tuesday, June 5, she accused the former NFL star of recording her during an argument. "Why is hank recording me right now. Please tell him to leave me alone and stop," she began a series of since-deleted live tweets. "He's blaming me for his football career ending. He's blaming me for cheating on me while pregnant." The reality TV star went on to apologize for making her followers "feel awkward," while explaining that "recording me is my trigger ... When i was being recorded i felt threatened."
Wilkinson, who previously reflected on the breakup in an emotional update to her fans, later apologized to her estranged ex in another round of deleted tweets. According to a recent Us Weekly source, "Kendra and Hank are up and down all the time and there are so many moving parts of divorcing and there have been battles and fights throughout it all ... It's become an unhealthy situation."