What Queen Camilla's Two Children Really Do For A Living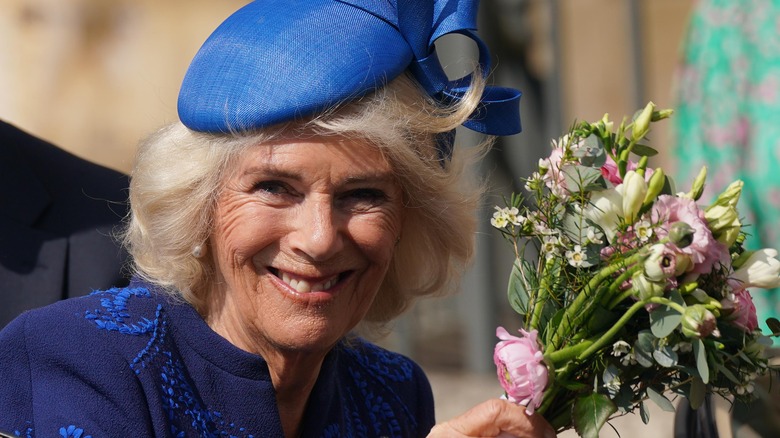 Wpa Pool/Getty Images
When it comes to the blended family of King Charles III and Queen Consort Camilla, we know a ton about the monarch's kids ... but what about his stepchildren?
Like her husband, Queen Camilla has two children from her first marriage. She and her first husband, Andrew Parker Bowles are parents to son Tom Parker Bowles and daughter Laura Lopes. And, though the two only became members of the extended royal family when Camilla wed the then-Prince of Wales in 2005, they've long had links to the firm. Tom, for one, is the king's godson. Tom himself has also pointed out that, unlike their stepbrothers, Prince William and Prince Charles, they're not quite as "in" with their royal relations. As he clarified in a 2019 episode of "Good Morning Britain," he and Laura were, "[Not] quite part of the royal family, to be honest ... my mother married, she's part of it." He also added, with a laugh, "We're the common children ... just on the side." 
Since then, however, his mother has been named Queen consort — and while that might not mean he or his sister have entered the line of succession, there is a lot more interest in them. So, what do we know about the stepkids to the King? And what do they do for a living?
Tom Parker Bowles is a food critic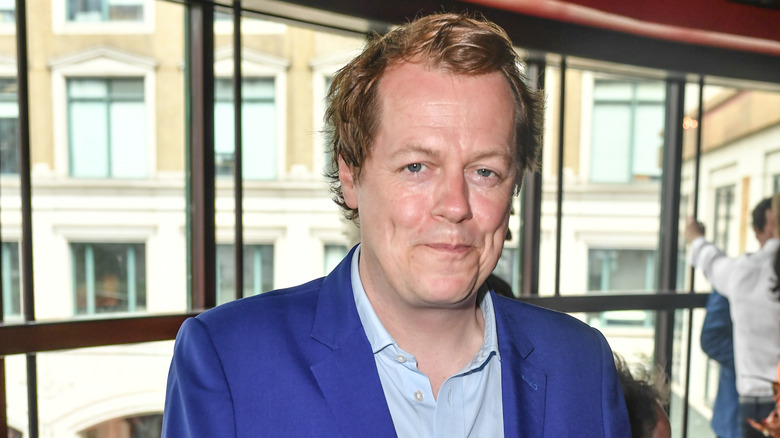 Melmedia/Getty Images
Tom Parker Bowles started out as a publicist and, per The Irish Times, even took his now-stepbrother, Prince William, along to A-list soirees. However, he's switched career gears. Enter, Parker Bowles, the food critic.
Per The Guardian, Parker Bowles' first stint as a professional foodie came in 2001, when he was onboarded as Tatler's food columnist. From there, he's gone on to write for other outlets — and even authored a number of his very own books. Those include, among others, "Let's Eat," and the decidedly patriotic, ""Full English: A Journey Through the British and Their Food." He's also partnered up with storied London department store, Fortnum and Mason for three additional books, centered on tea, Christmas fare, and a more general, though Fortnum and Mason-specific recipe book. 
For fans of the British royal family, arguably the most exciting aspect of Parker-Bowles' career is his regular commentary on his mother's culinary capabilities. Speaking to The Guardian soon after his Tatler appointment, he gushed, "Mum does the best roast chicken in the world. Sometimes it's roast lamb. And we always have vegetables from the garden." His comments have also hinted that King Charles and Queen Consort Camilla share a preference for organic food. As he told The Guardian, his mother only ever used organic vegetables at home — and speaking to "Good Morning Britain," he gushed over the King's longstanding focus on organic farming. Talk about a healthy dynamic!
Laura Lopes is an art curator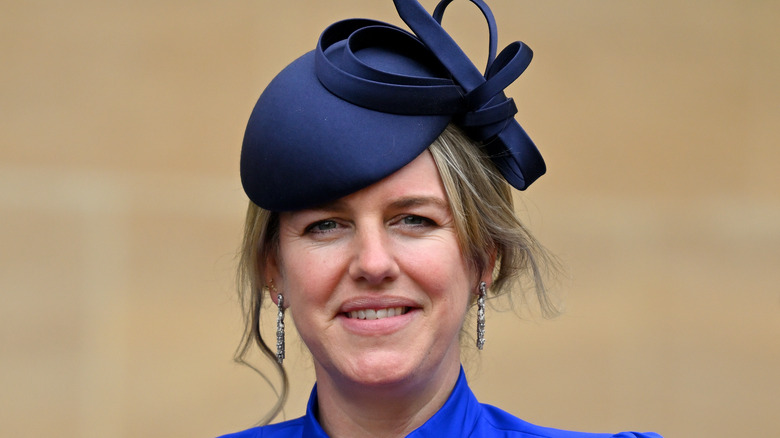 Pool/max Mumby/Getty Images
In his interview with The Guardian, Tom Parker Bowles pointed out that, at the time, his younger sister, Laura Lopes was also a columnist at Tatler, as the high society magazine's motoring correspondent. However, like Parker Bowles, she took a different route soon after, as an art gallery manager. That's not exactly surprising, though — as noted by her website, she'd previously learned the ropes at none other than the Peggy Guggenheim Museum. Oh — and, like the Princess of Wales, Kate Middleton, Laura also holds a degree in art history. 
After a decade of managing a gallery, Lopes stepped away from the position. However, in the time since, she's continued to work amongst artists, going on to become a curator — and, over the years, she's worked with countless artists.  No word on whether she regularly brushes shoulders with the royal family's other art aficionado, Princess Eugenie. 
It's worth noting that while Lopes' career puts her well within reach of the A-list, she seems to have opted out of the celebrity side that comes with it — and the same goes for her royal connections. Case in point: where Parker Bowles is regularly featured in interviews and has even spoken about the king and queen consort from time to time, Lopes is known to keep mum. Time will tell if her mother being crowned queen consort will change anything, but something tells us that Queen Camilla's youngest child is pretty content with keeping a low profile.