What Kate Middleton Was Doing Before She Married Prince William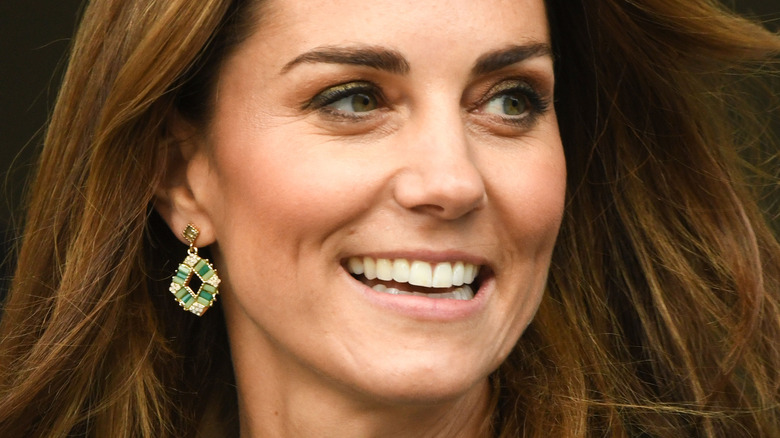 LINGTREN.COM/Shutterstock
Current Duchess of Cambridge, future Queen of England, and mum to three heirs to the throne, Kate Middleton is one busy royal — and in the last year, things have only ramped up! As a royal insider told Us Weekly in December 2021, both Kate and Prince William were planning to take on a more hands-on role in the firm, going forward. "We'll be seeing a transition of responsibility — they're taking on additional charity work, attending more events and making appearances," the source said at the time. And that they have!
From a royal tour to the Caribbean, to the build up to Queen Elizabeth II's platinum jubilee, the duchess has had a packed schedule as of late, and that's not even counting the work she's done through her patronages. That only makes sense, though. After all, the fate of the British royal family supposedly depends on her — and the queen is reportedly leaning on her for support, more now than ever before.
Given all that Middleton has juggled since becoming a working royal, it's hard to believe there was ever a time when her schedule wasn't packed to the rafters with official engagements. However, once upon a time, she was just like the rest of us. In truth, she only officially joined the firm just over a decade ago, at the age of 29. So, just what was she doing before she married Prince William? As it turns out, royal or not, she's always been busy!
Kate Middleton earned her degree and put it to work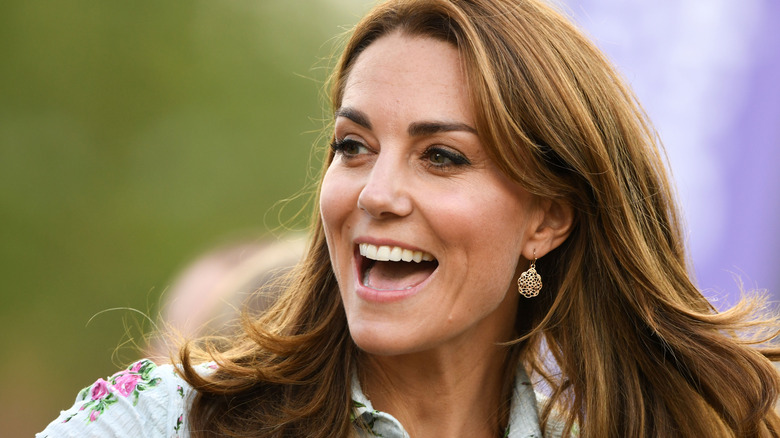 LINGTREN.COM/Shutterstock
The University of St. Andrews marked the spot Kate Middleton and Prince William first locked eyes — but it also marked the place the now-duchess earned her degree. As HELLO! reported in 2018, she began her student days enrolled in both Psychology and History of Art. She ultimately dropped the former, joking that doing both was "a bit full on," and went on to obtain her degree in History of Art in 2005. 
Post-graduation and pre-marriage, her degree certainly put to good use when she took a job in the fashion industry. In 2006, the Daily Mail reported that fashion retailer Jigsaw had confirmed the future Queen Consort was in their employ. "Kate joined our staff two or three weeks ago as an accessory buyer for Jigsaw and Jigsaw Junior," their statement read. Speaking to Evening Standard two years later, once Kate had left the company, the brand's co-founder, Belle Robinson, had nothing but good things to say about her former employee. "I have to say I was so impressed by her," Robinson gushed, adding that even with TV crews outside the office, the duchess remained down to earth. "She sat in the kitchen at lunchtime and chatted with everyone from the van drivers to the accounts girls." 
It's worth noting that Kate's History of Art degree has also been put to work since becoming a royal. Per the official royal website, as the duchess, she has a number of visual arts-related patronages. 
Kate Middleton also planned to start her own business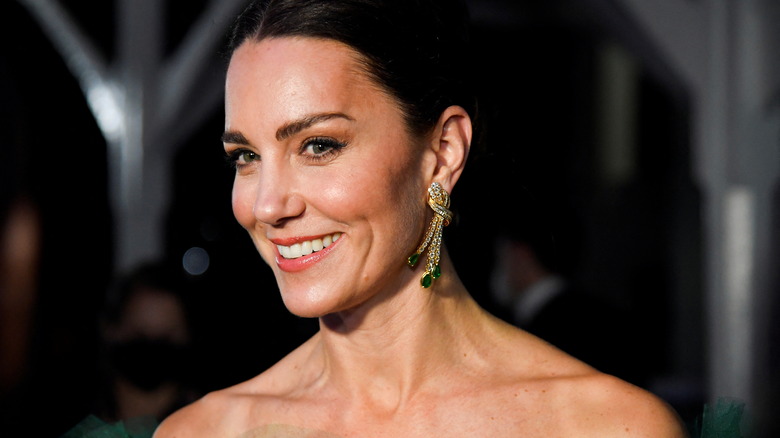 Pool/Getty Images
Kate Middleton's work experience at Jigsaw wasn't her first foray into the world of fashion. Quite the contrary, post-graduation, it appears the duchess was determined to forge a career in the industry, even if it meant taking matters into her own hands. In fact, prior to joining the team at Jigsaw, she nearly built a fashion business of her own. 
According to "Kate: The Future Queen," the duchess had plans for a children's clothing line, intended to fall under her parents' brand, Party Pieces. The book revealed that Kate was so intent on starting the business that she had gotten the ball rolling with Italian manufacturers, and claims that at one point, she had the support of luxury brand Viyella (via HuffPost). 
Unfortunately for both the duchess and her fans, the clothing business never materialized. That said, in all the years since, she's nevertheless gone on to make a major impact on the fashion business. Case in point: in 2022, royal expert Duncan Larcombe compared her fashion finesse to that of her late mother-in-law, Princess Diana in an interview with OK! "You only have to look at the sales figures for all the outfits she has worn ... the minute Kate wears an off-the-peg dress it sells out, and that reminds us of the Diana effect." Much of Kate's life might have changed when she married Prince William, but one thing's for sure — she's always been fashion royalty.