Brad Pitt And His Girlfriend Ines De Ramon Have A Bigger Age Gap Than We Thought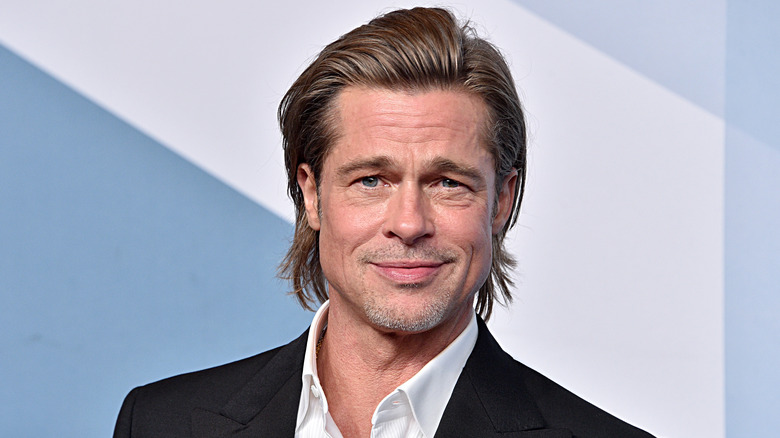 Gregg Deguire/Getty Images
There seems to be no shortage of May-December relationships in Hollywood, and Brad Pitt and his girlfriend Ines de Ramon are no exception.
Alec and Hilaria Baldwin, who share seven kids, have a 26-year age gap, while George and Amal Clooney, who wed and welcomed a pair of twins a year after they met, have 17 years between the two of them. According to the "Ocean's Eleven" star, however, their significant age difference is an advantage, giving himself a pat on the back that he settled down when he was more mature. "We agree on most things," he told E! News in 2022, noting that he and Amal don't bicker and fight at all. "When you're 61, which apparently I am... As you get older, you're kind of looking at things a little differently."
Despite many of these romances lasting longer than so-called "normal" relationships, they still face the brunt of criticism, especially from fans. But some of them have learned to brush it off, including Pitt and de Ramon, who apparently have a much bigger age difference than we thought.
Brad Pitt is 29 years Ines de Ramon's senior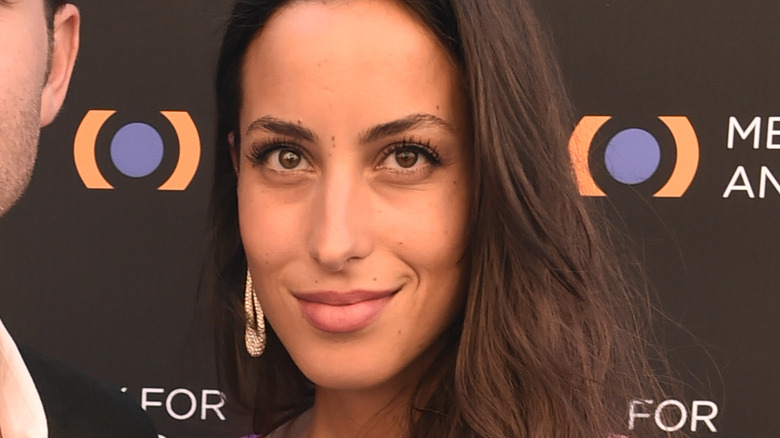 Alberto E. Rodriguez/Getty Images
After his controversial split from Angelina Jolie in 2016, Brad Pitt took his sweet time before entering another relationship. It wasn't until November 2022 that rumors surfaced about the actor seeing someone new, and at the time, sources dished to People that they had already been dating "for a few months." It turns out the "Babylon" actor was romancing Ines de Ramon, a jewelry designer and health coach who was previously married to "The Vampire Diaries" star Paul Wesley. And get this: She is 29 years younger than Pitt.
Huge age gap? No problem. His nearly three-decade age difference with de Ramon is apparently a non-issue for Pitt, who appears to be head over heels for his new girlfriend, at least according to sources close to them. They told Us Weekly that she's a "big hit" with his friends, too, and just like Pitt, their age gap "isn't an issue" for her.
Their relationship escalated to exclusive territory in a few months' time, with another insider dishing to People that the lovebirds are "dating and having fun" and that Pitt is "not seeing anyone else right now" as he is "very happy" with de Ramon.
Brad Pitt and Ines de Ramon are serious about each other
Matt Winkelmeyer/Getty Images
Despite initial claims that Brad Pitt and Ines de Ramon's relationship was as casual as they come, the two apparently only have eyes for one another. They are "not slowing down" as far as relationship milestones go, and in May 2023, only a few months after they were reported to be dating, an insider divulged to Us Weekly that they have already exchanged "I love you's." There's nothing like saying the L-word to signify that you're serious!
What's more, the "Fight Club" star also reportedly expressed his intent to "settle down again" and that he's looking forward to doing that with de Ramon. In fact, he had already made the huge step of purchasing a home to move in together — a sprawling Los Angeles mansion at that. "Brad wants a fresh start with Ines, which is why he bought a new $5.5 million love nest," a source told OK!, adding that the actor "fell in love with the house just as he's fallen in love with Ines" and thought that "it's the perfect place for them to start their life together."
And sure, things between them may be moving faster than anyone had anticipated, but hey, that's what happens when you're in too deep! "Things are moving pretty quickly, but neither Brad nor Ines sees any need to hold back," the source said.