Kanye West's Beef With Kris Jenner's Boyfriend Corey Gamble Explained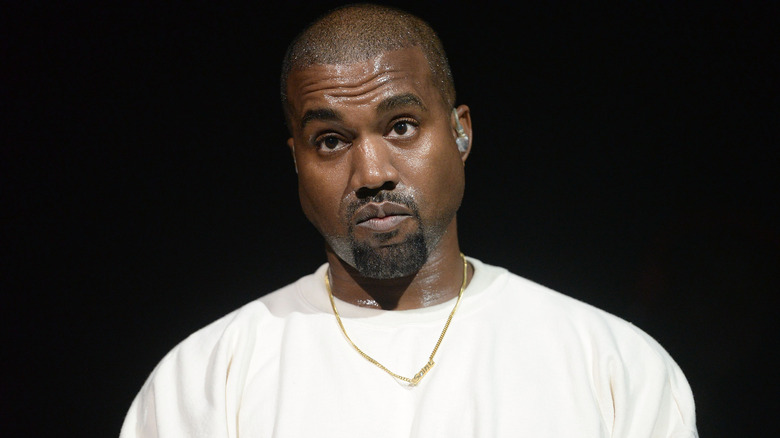 Scott Dudelson/Getty Images
It's no secret that Kanye "Ye" West doesn't always have a great relationship with the Kardashians. After his separation from Kim Kardashian, the "Donda" rapper has burned bridges a few bridges with the famous family through a string of social media rants and diss tracks.
In one of his online tirades, he claimed that he "gave that family [Kardashian-Jenners] culture" and threatened to "take that culture back" after insinuating that they called him "erratic." He also called Kim out for her parenting, dissing his ex-wife for allowing their eldest daughter, North, to be on TikTok. He even went as far as to pick a fight with Kardashian matriarch Kris Jenner, calling her a white supremacist and giving her the nickname "Kris Jong Un," referencing North Korea's dictator. At one point, he also said he wouldn't let Kris make his kids "do Playboy like she made Kylie and Kim."
It's pretty clear that he has a bone to pick with the Kardashion-Jenner family, and at times, it even extends to their partners. Case in point: Ye instigated a beef with Kris' longtime boyfriend, Corey Gamble, telling the world that he is "not a great person."
Kanye West called out Corey Gamble for unknown reasons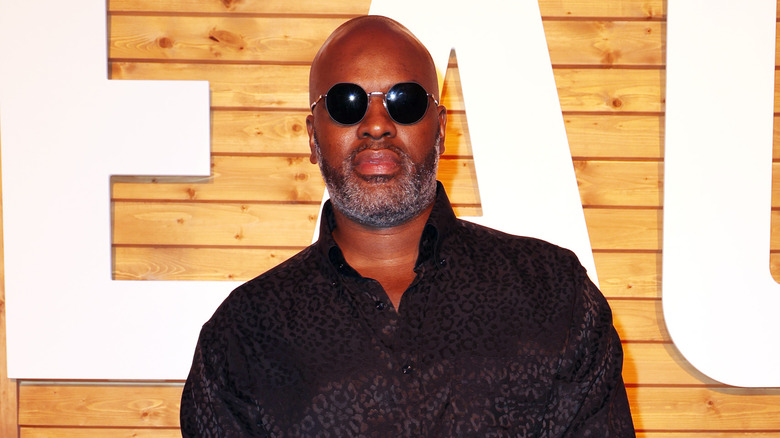 Alexander Tamargo/Getty Images
Kanye West's beef with Corey Gamble dates back to 2019 when it was shown in an episode of "Keeping Up with the Kardashians" that the rapper sent accusatory texts to Gamble, questioning him on why he's so secretive."Kanye texts Corey something along the lines of, 'Look, we don't know you. We've never met any of your family members.'" Kim Kardashian explained (via People). Kris Jenner, unsurprisingly, took offense, saying that West had been "disrespectful" and brought "bad energy."
It was never revealed what prompted West to question Gamble, but the businessman later tried to offer up an explanation. "I know a person like me gets criticized for not talking about other peoples' business. Or people will call you mysterious if you don't talk a lot," he said before opening up a bit about his personal life (via Cosmopolitan). "My best friend slash the lady who raised me died in November. I don't really bring people around y'all. I keep everybody separate."
Fast forward to 2022, West called out Gamble again, and for reasons unknown — again. "God has a plan to remove the godless Corey," he wrote in one of his rants (via Insider). "And I think he's a nice person. Not a great person. A nice person who used to be around Puff's family then got around Justin Bieber and then when Kris got divorced he slid in." He even insinuated that Gamble had been cheating on Kris, but in true Ye fashion, he abruptly deleted his posts before Gamble could get a word in.
Where does Corey Gamble stand with the rest of the KarJenners?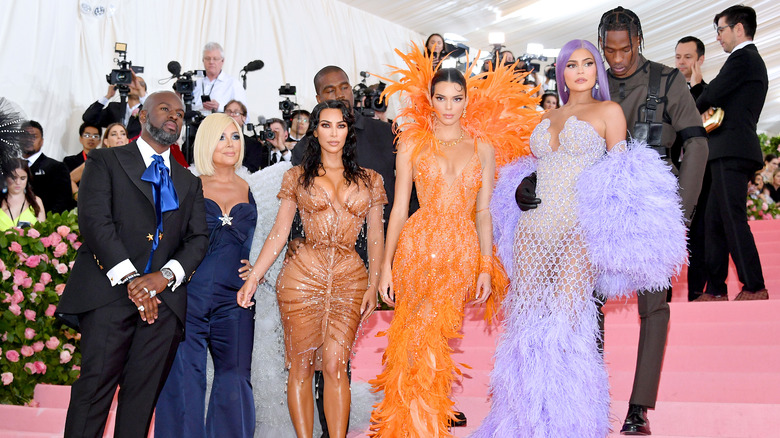 Dia Dipasupil/Getty Images
Kanye West's relationship with Corey Gamble may not matter as much in the grand scheme of things considering how the rapper is often on the outs with the Kardashian-Jenner family anyway, but the rest of the family has taken a liking to Gamble — perhaps, except Khloe Kardashian. As noted by People, the Good American founder admitted that she didn't trust Gamble. "When Corey and my mom started dating I was definitely skeptical because my mom just got out of a 24-year marriage," she explained in a "KUWTK" episode. "I was just being protective." Meanwhile, Kourtney Kardashian had the opposite stance. In fact, she had gotten close to Gamble when he first got together with Kris Jenner. "He's fun, you just need to get to know him better," she told her sisters. "Just ask him questions, but you don't need to be nosey." Even Kylie Jenner has expressed fondness for Gamble, saying, "I love Corey. I think that he's just an amazing person, I think he treats my mom amazing," she said. "And he's just helped me navigate through life and I really appreciate his advice."
It looks like they've all eventually learned to accept Gamble, though, especially after Kris expressed frustration over her children dismissing the man she loves. "I want you to recognize that when you do question my relationship with Corey, it isn't okay and it hurts feelings," she said on the show. "I think what you guys don't realize is Corey is really taking care of me like no one ever has in my entire life."