Scooter Braun's Fallout With Kanye West Fully Explained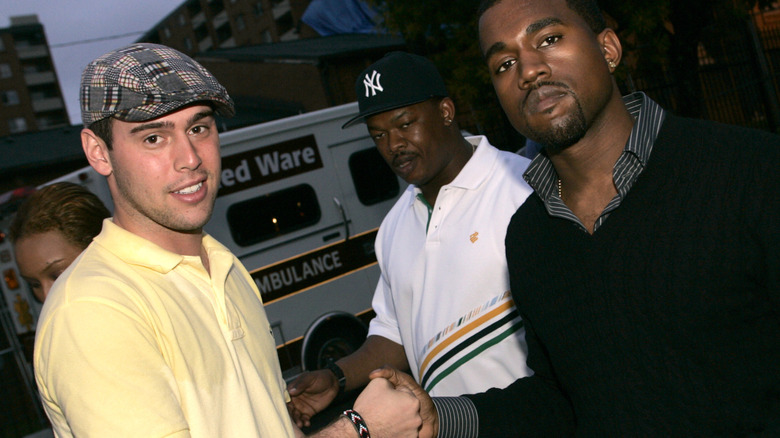 Ben Rose/Getty Images
In August 2023, it appeared that Scooter Braun's empire, which he so carefully built from the ground up since his days as a party promoter, began crumbling down. It started when reports of Justin Bieber parting ways with his longtime manager and mentor surfaced, shortly followed by reports of other big-name artists like Ariana Grande and Demi Lovato leaving Braun's management company, SB Projects (SBP), as well. Around the same time, it was also reported that Idina Menzel quietly departed from SBP in January 2023 and that other clients, including Carly Rae Jepsen, BabyJake, and Asher Roth, have chosen to seek management elsewhere, although the timeline of their exit remains unclear.
This massive Scooter Braun exodus is shocking, to say the least, as he's undoubtedly one of the most powerful music executives in the business, having catapulted Bieber to superstardom and being wealthy enough to buy Taylor Swift's masters. In 2021, Braun's umbrella company, Ithaca Holdings, was acquired by Hybe, the South Korean company that established boyband BTS, making him CEO of Hybe America. Because of this, the reported departures are just a funny coincidence, as Braun is apparently stepping away from one-on-one management and focusing on this venture. "All of Scooter Braun's clients are under contract and negotiations have been going on for several months as Scooter steps into his larger role as HYBE America CEO," an insider told Variety.
Bieber and Grande are hardly the first A-listers under Braun's wing to part ways with him anyway. Back in 2018, Kanye "Ye" West unceremoniously fired Braun, and in true Ye fashion, he announced it via a tweet.
Kanye accused Scooter of duping him in a Yeezy deal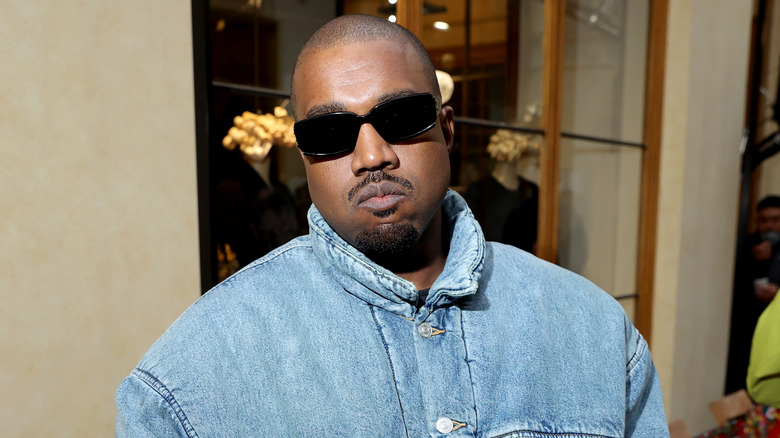 Victor Boyko/Getty Images
Kanye West was already pretty famous when he joined forces with Scooter Braun. It was in 2016 when multiple reports revealed that the "Donda" rapper had asked Braun to join his management team, and it was because he was a fan of how Braun looks after his artists. An insider told Billboard at the time that the two were more friends than colleagues, and Ye never officially signed on to be part of SBP. "Scooter is a friend and confidant and is consulting with Kanye," they said.
Fast forward to April 2018, the rapper took to Twitter to declare that "I no longer have a manager." But his split with Braun was evidently amicable, according to TMZ. Ye apparently wanted Braun to work for him full-time, which Braun refused as he was tending to other clients.
Later that year, however, the two reached an impasse over Ye's brand, Yeezy. Braun notably helped West broker a deal with Adidas in the past, but in December 2018, they had a disagreement when the "Stronger" singer wanted to sell a part of Yeezy to a Chinese manufacturer. Sources told Insider that West couldn't make up his mind, but Braun, who also helped close the supposed deal, assured him it was fine to back out. West went ahead with it nonetheless, but not without accusing Braun of manipulating him to "sign away Yeezy." Braun reportedly felt "insulted" and stopped the deal, later severing ties with West entirely. 
But Kanye still considers Scooter a friend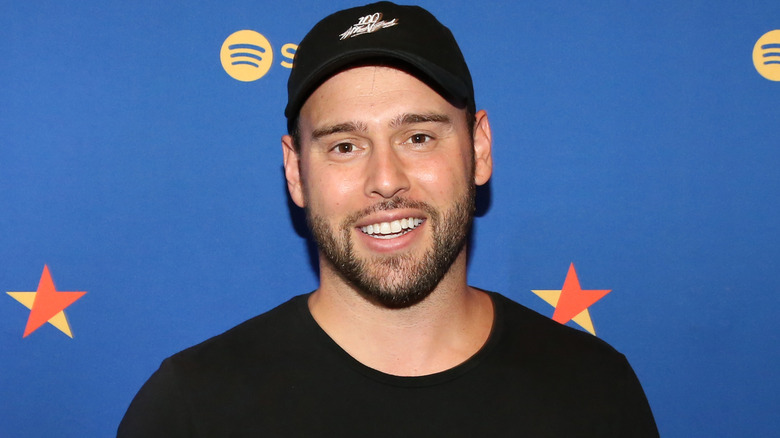 Terry Wyatt/Getty Images
Despite their Kanye West and Scooter Braun's reported fallout, it doesn't seem like there's any bad blood between the two. In 2020, when Taylor Swift lost her masters to Braun, West, her famous archenemy, publicly claimed that he would try to retrieve them from Braun, who he considers one of his closest friends. "I'M GOING TO PERSONALLY SEE TO IT THAT TAYLOR SWIFT GETS HER MASTERS BACK," he tweeted at the time. "SCOOTER IS A CLOSE FAMILY FRIEND."
He doubled down on his statement in an interview with Billboard, saying that he would sit down with Braun to help Swift despite their documented beef. "All artists need to be free and own their rights. Taylor Swift deserves that, just like everyone else," he said. "As I mentioned before, Scooter Braun is a friend and we'll be having that discussion."
The jury is out whether West and Braun have indeed remained friends, but in an interview with Variety in 2018, the same year West "fired" Braun, the manager clarified that they will always be partners. "He's my friend and I'm his advisor," he noted (via Billboard). "He's always hated the word manager and we get along because I hate the word manager, because that's not what I do. I don't manage artist, I partner with them." After all, West did say that Braun is head and shoulders above all music executives. "'I think you are the Kanye West of managers. That's the biggest compliment I can give you,'" West reportedly told Braun. "And, because I know him, I was like, 'Damn, thank you.'"