Where Fergie And Josh Duhamel Stand Years After Their Divorce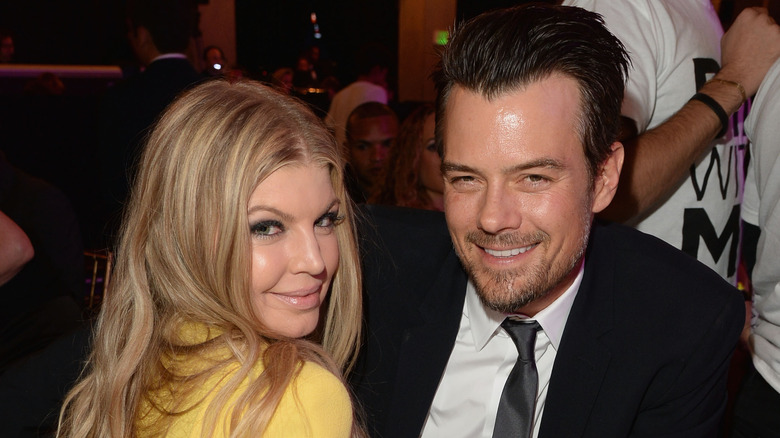 Jason Merritt/Getty Images
Although they didn't last, singer Fergie and actor Josh Duhamel's marriage was a success story — at least on Duhamel's end. In case you didn't know, the reason why they met was because the "Life As We Know It" star had a massive crush on the former Black Eyed Peas member, so he pulled all the stops just to meet her.
"My recurring dream involves the lead singer of The Black Eyed Peas. Oh, my god, I've got the biggest crush on her!" he once told InStyle. He managed to convince the producers to have the band guest on "Las Vegas," and as luck would have it, they clicked. They got engaged in 2007, got married in 2009, and in 2013, the pair welcomed their son, Axl. While it seemed like the perfect marriage, they faced a major obstacle in their first year when Duhamel was accused of having an affair with an exotic dancer. The former couple squashed the rumors right off the bat and even renewed vows a year later. "When you go through difficult times, it really makes you stronger as a unit," Fergie told Oprah Winfrey in an interview. "Our love today is a deeper love."
However, by 2017, the two announced their split, and in 2019, their divorce was finalized. An insider told E! News that it was mainly due to having "completely different lifestyles." Yet even though they had contrasting personalities and priorities, it didn't stop the two from maintaining their friendship after the divorce. In fact, they continue to be friends to this day.
Fergie and Josh continue to co-parent their son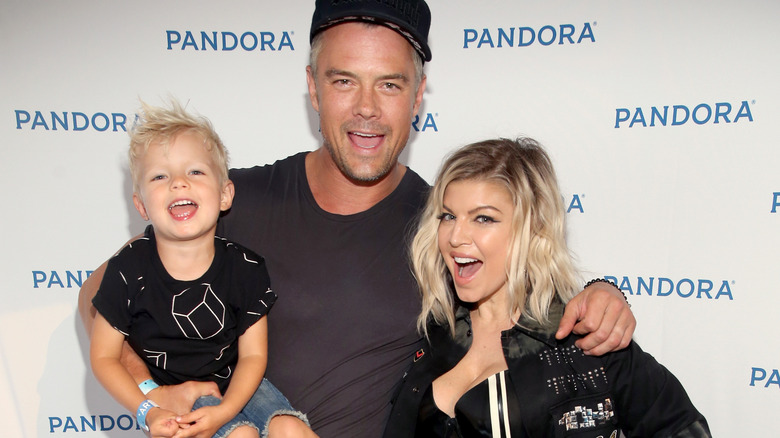 Jonathan Leibson/Getty Images
When Fergie and Josh Duhamel first split, Fergie was honest about being completely heartbroken over the situation. "It wasn't my plan," she shared in a "The Wendy Williams Show" appearance (via People). "I wanted to stay married forever." And while she's distraught over their failed marriage, she said she will always harbor love for the man who gave her Axl. "I love Josh, he's the father of my child ... We forever have that project together and we're doing the best we can."
Per Duhamel, they managed to create a system that worked best not just for their son, but for both of them, too. "It's going really well," the "Win A Date with Tad Hamilton" star told E! News. "All we want is the best for our son, so it's a bit of a juggling act but we're both grown-ups who can handle a lot. And he's happy. That's the main thing."
In a 2023 interview with Fatherly, Duhamel admitted that he, too, was a product of divorce, but he didn't want his son to experience what happened to him growing up. "My parents never figured it out. And who it hurt was us," he said. "Not to bag on my parents, because they're civil now, but they don't go out of their way to talk to each other. I'm like, 'It's been 40 years. Get your s*** together.' But they don't have the tools."
Fergie is supportive of Josh's new marriage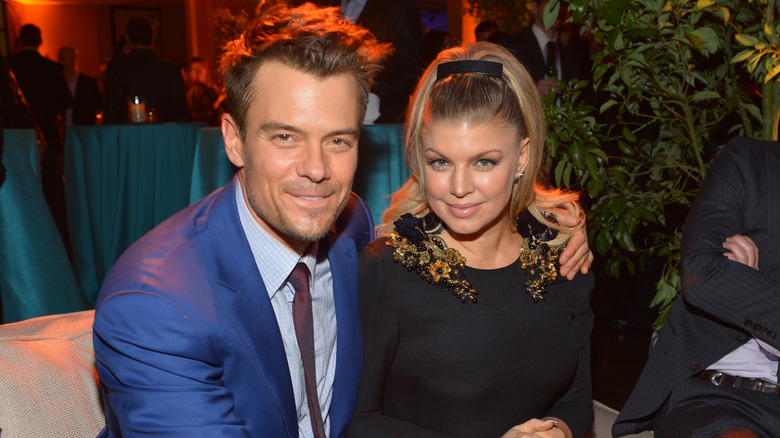 Alberto E. Rodriguez/Getty Images
Josh Duhamel eventually moved on and married model and beauty pageant titleholder Audra Mari in 2022. Per sources close to Fergie, she was ecstatic upon finding out that her ex had found someone new. "Fergie was genuinely happy when she found out they were getting married because she and Josh have an amazing co-parenting relationship and she only wishes the best for him," an insider told Hollywood Life, adding that Fergie is on good terms with Mari, too. "She thinks Audra is a doll and thinks she and Josh make a beautiful couple. There's no bad blood whatsoever and they totally have her blessing."
The "Big Girls Don't Cry" singer also didn't have any qualms about Duhamel's wish to have kids with Mari. "Josh has expressed that he wants to have more children and Fergie thinks that is great," the source added. "She thinks he is a wonderful dad and has a lot of love to give."
True enough, when Duhamel and Mari announced that they were expecting, Fergie publicly offered her well wishes. "I am truly happy for you guys," she wrote in an Instagram comment. "Axl can't wait to be a big brother." Talk about friendly exes!