Sharon Bush Says She Was Snubbed From George H.W. Bush's Funeral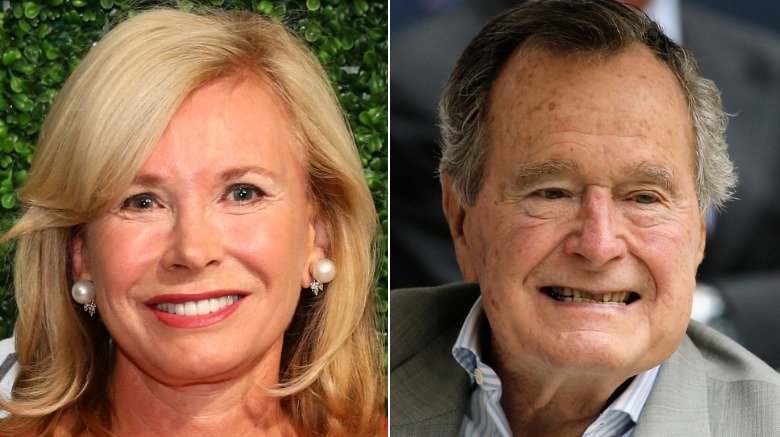 Getty Images
Sharon Bush, the former daughter-in-law of the late President George H.W. Bush, is not happy with her ex-husband, Neil Bush.
According to a Page Six exclusive, published on Monday, Dec. 10, 2018, Sharon Bush was apparently uninvited to the 41st Commander in Chief's funeral service earlier this month.
"I was going to take the train down," she told the publication, alleging that she was informed there wouldn't be room for her to attend the affair alongside the former couple's adult children. "I wanted to pay my respects," Sharon went on, adding, "But I paid my respects by raising three wonderful children during a 23-year marriage."
As the Director of Development at Cristo Rey Brooklyn High School continued, "I taught them everything they know about 'points of light' by taking them to soup kitchens and homeless shelters from the time they were 4 years old. I didn't want them spoiled." Meanwhile, with a final public jab at her estranged ex, she added, "I did this. Neil was never around. He was always traveling."
Sharon, 66, and Neil, 63, infamously divorced back in 2003 when it was revealed that the younger brother of former President George W. Bush had multiple affairs with women in Asia, CNN reported at the time. The former couple's children include daughters Lauren and Ashley and a son named Pierce. According to Vanity Fair, Neil married his second and current wife, Maria Andrews, the following year.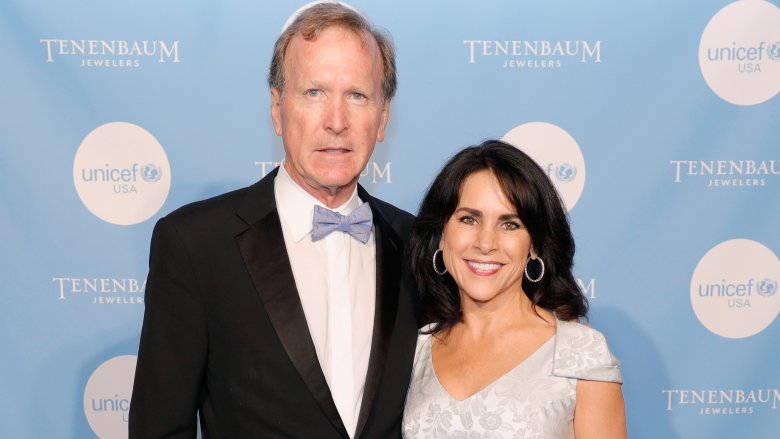 Getty Images
As Nicki Swift previously reported, George H.W. Bush passed away on Nov. 30, 2018, at the age of 94. Readers may remember that the Bush family also sadly lost their beloved matriarch, Barbara Bush, in April of this year after the former first lady ended her treatment following a battle with chronic obstructive pulmonary disease and congestive heart failure. She was 92 years old. Unfortunately, George H.W.'s health began to worsen in the months after his wife of 73 years was laid to rest.
Soon after his passing, George H.W.'s family, friends, and a number of high-ranking officials paid their respects at his high-profile funeral, which was held on Wednesday, Dec. 5 at Washington D.C.'s National Cathedral. The front pew alone featured a decidedly awkward row of former presidents and their wives: President Donald Trump and Melania Trump, President Barack Obama and Michelle Obama, President Bill Clinton and former Secretary of State Hillary Clinton, and President Jimmy Carter and Rosalynn Carter. 
Considering the increasingly divisive sociopolitical climate amid the Trump presidency, the atmosphere of this presidential pew was perhaps best described as "icy" by the BBC's Jon Sopel, and produced several cringe-worthy moments. According to AOL, Trump, who's become well-known for publicly bashing and bullying the very same people he was seated with, apparently ignored the Clintons and the Carters. Meanwhile, The Washington Post noted that, in turn, neither couple made eye contact with the sitting United States president.
However, while Trump was notably absent at Barbara Bush's funeral earlier this spring, George H.W. reportedly requested that he attend his funeral. According to The Washington Post, in doing so, the late president "put the dignity of the office and, by extension, the nation's dignity, above all."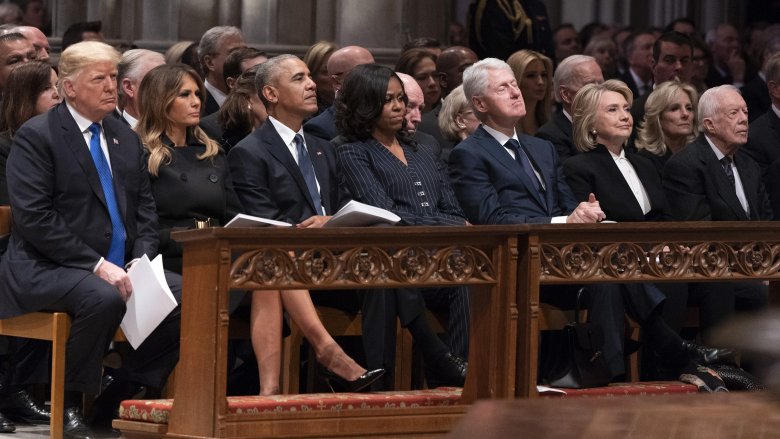 Getty Images
For her part, Sharon Bush largely stayed out of the drama of that particular day and simply opted to join Lady Gaga's mother, Cynthia Germanotta, and socialite Anne Hearst for a lunch date. However, she and President Trump aren't the only famous faces to recently make headlines regarding George H.W.'s funeral. While many celebs honored Bush's legacy on social media, the ever-controversial Ann Coulter, who notably did not attend, aired some surprising grievances during the affair itself.
"Inasmuch as presidential funerals are turning in month-long affairs, could we roll the Carter and Clinton funerals into one?" she tweeted, seeming to not only criticize the amount of time people had spent mourning Bush, but also dismissing the impacts Carter and Clinton's presidencies had on the nation. She added, "A Saturday would be best for me and it would be great if we could get it wrapped up by 4pm."
Unsurprisingly, of course, Coulter's harsh posts sparked swift backlash among social media users. "Not in the best taste," one person replied, while another wrote in part, "As a Conservative Republican, I find this tweet reprehensible, even for you. But I get it, you need to sell books and try to stay relevant in some way."