Why Grey's Anatomy Star Isaiah Washington Is Totally Done With Acting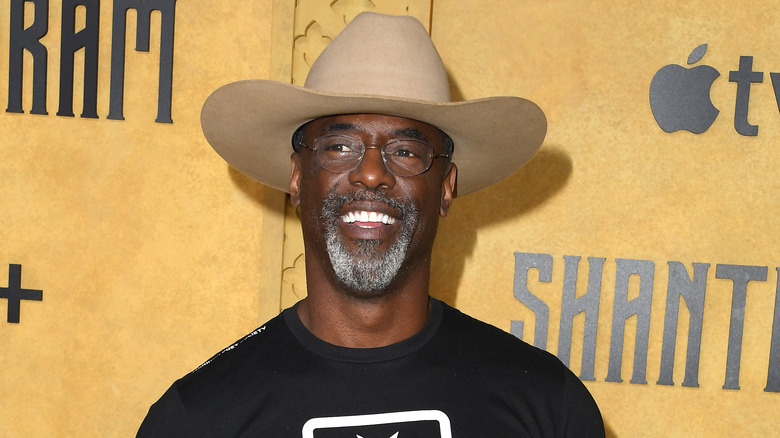 Steve Granitz/Getty Images
Isaiah Washington once stood as one of the most revered TV actors in the business, all thanks to his stint on "Grey's Anatomy," the long-running medical drama that pretty much everyone and their mother watched in the early aughts. But since his unceremonious exit from the show, his career failed to regain its former glory, and by 2023, he announced that he was walking away from Hollywood for good.
After only three seasons of playing the famous Dr. Preston Burke, Washington prematurely left "Grey's Anatomy" in 2007. At the time, Entertainment Weekly reported that he got the boot when he used a homophobic slur directed at co-star T.R. Knight when he was in the middle of a heated argument with Patrick Dempsey. Knight, who had not been out then, was practically forced to do so. Washington also reportedly repeated the slur backstage at the Golden Globes. ABC Studios decided not to renew his contract, prompting him to depart from the show.
While the actor briefly returned in 2014 to help with Sandra Oh's exit, his other projects unfortunately didn't receive the same level of acclaim. The only notable roles he had post-"Grey's" were a leading part in CW's "The 100" and a recurring role in "P-Valley." Neither of the appearances measured up to his portrayal of Dr. Burke and the actor ultimately decided to retire from acting for good.
Isaiah Washington blamed the 'haters' for making him quit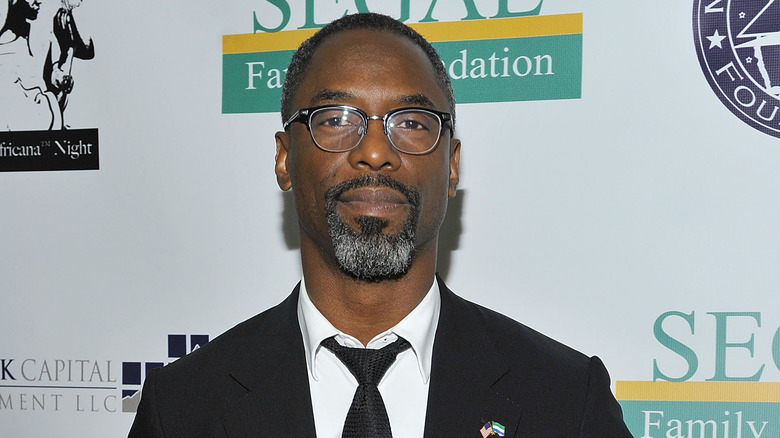 Mike Coppola/Getty Images
In March 2023, Isaiah Washington stunned fans when he announced that he was bidding adieu to the acting scene. He took to X, formerly known as Twitter, to share his decision, hinting that the relentless criticism of his "Grey's Anatomy" character played a significant factor in nudging him out of Hollywood.
"It is with a heavy heart and a sense of relief that I am announcing my early retirement from the entertainment industry today," he wrote. "Those who have been Following/Witnessing my journey here on Twatter since 2011 all know that I have fought the good fight, but it seems that the haters, provocateurs and the Useful Idiots have won." He added: "I'm no longer interested in the back and forth regarding a 'color construct' that keeps us human beings divided nor am I interested in politics or anything vitriolic."
While the statement had been vague, many assumed it was about his longstanding feud with the "Grey's" crew. In 2020, he reignited his rivalry with Katherine Heigl and expressed frustration over how she had silenced him in the past. The following year, he revealed in the book "How to Save a Life" that he was initially slated to be Ellen Pompeo's love interest instead of Patrick Dempsey, but his being Black hit too close to home because "there's a rumor out there or something that Ellen didn't want me to be her love interest because she had a Black boyfriend."
Isaiah Washington 'lost everything' after leaving 'Grey's Anatomy'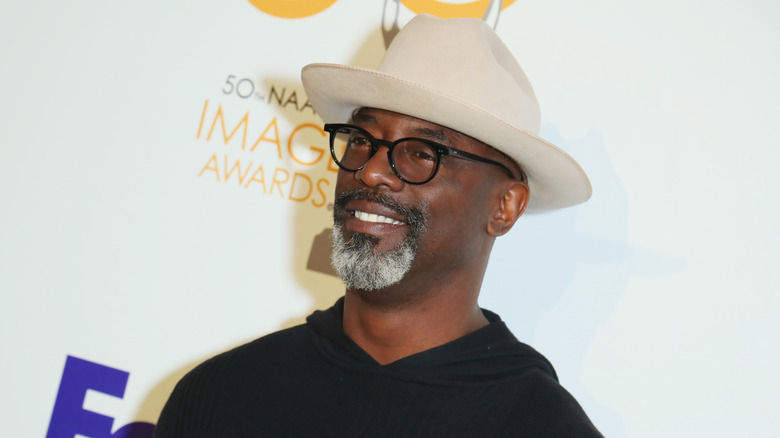 Leon Bennett/Getty Images
It seems pretty clear that Isaiah Washington never got over his forced exit from "Grey's Anatomy." Speaking with HuffPost in 2016, he shared that the controversy surrounding his departure effectively made him a Hollywood pariah. "Everything just fell apart. I lost everything," he admitted."I couldn't afford to continue." The silver lining, however, was getting the opportunity to repair his relationship with his family and his craft: "I became a better husband, a better father and a better artist."
His acting comeback, however, had not been smooth sailing. He also continued to air his grievances towards his co-workers in "Grey's Anatomy." In an interview on KBLA Talk 1580 radio, he revealed that he was constantly put in his place throughout his time there. He also said that his eventual firing was a ruse to conceal Patrick Dempsey's alleged problematic behavior. "It was an agenda to cover up for the toxic and bad behavior of many of my former castmates on that show. And the top of that would be Patrick Dempsey," he said (via Us Weekly).
Interestingly, after claiming that he's quitting acting, the GoFundMe page for his "Bass Reeves Movie Project 2023" remains active. He told fans that due to the "incredible positive response" he got from his retirement announcement, he decided to see the project through. As of this writing, he had raised over $80,000 in donations out of the $1 million goal. Whether or not he will make a permanent return to acting remains to be seen.