What Really Put A Strain On Morgan Evans And Kelsea Ballerini's Marriage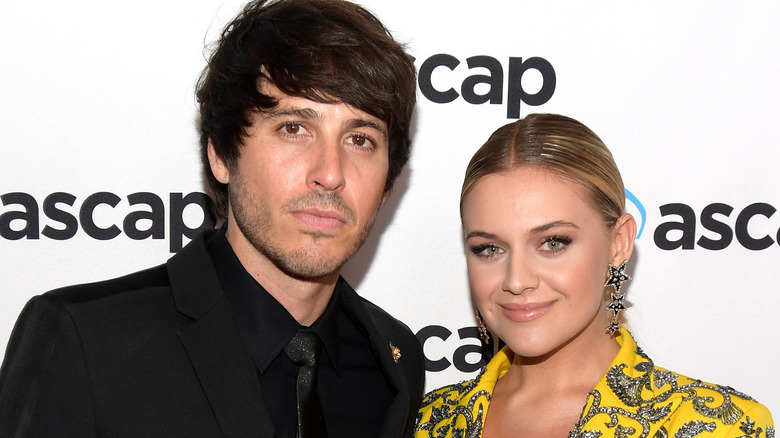 Jason Kempin/Getty Images
Kelsea Ballerini and Morgan Evans used to be one of the power couples in country music. Although their whirlwind romance led them to say "I do" just a few short months in, this duo sailed past the five-year mark — a rare feat in Tinsletown. Fans were under the impression that they had it good, but after they announced their split after half a decade, Ballerini didn't hold back as she spilled the tea on the real deal with their marriage, revealing how she hung in there even when she probably shouldn't have.
In an appearance on the "Tell Me About It with Jade Iovine" podcast, the "I Quit Drinking" singer dished that towards the beginning of the end, she was still holding on to hope that things would get better. "For a while, it was kind of, like, 'OK, this is just a new phase of a relationship,' because relationships go through seasons, right? And it's not always going to be butterflies and rainbows," she dished. Unfortunately, it only took a turn for the worse and ultimately led to the demise of their marriage. "And then you get into a phase where you wait for it to come back. And then sometimes it doesn't."
Both Ballerini and Evans refused to divulge why they split at first. Still, Ballerini eventually got candid about it all and explained that it was mainly due to disagreements about having kids.
Morgan and Kelsea had opposing views on building a family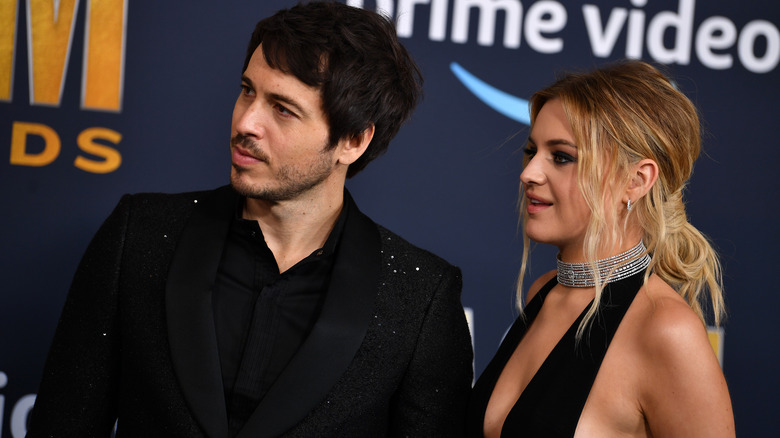 Denise Truscello/Getty Images
It was a tale as old as time: Morgan Evans wanted kids, but Kelsea Ballerini wasn't ready to take the plunge. Speaking with Alex Cooper on the "Call Her Daddy" podcast, Ballerini detailed the moment she found out that she and Evans just weren't meant to be, and it all boiled out to the discussion about starting a family.
"I don't know if I want kids at all or not. But that was something we had talked about early on, and that was something that I was changing on. You know, because he was ready," she said before alluding to their significant age difference. "He was like, 'I don't want to be an old dad,' and I was like, 'I'm just not there yet.'" When she turned 30, she brought up that she wanted to freeze her eggs, and that's when it all clicked. "I think that was when I was like, 'There's a fundamental difference here that has happened and that has shifted,' and ... it was like, 'He wants something out of life, and I'm not there.'"
Even their close circle was privy to the fact that they were on different pages when it came to having a family. "She kept it a secret from most in her life. Morgan and Kelsea's main issue was their disagreement about having kids," an insider told Us Weekly. "Morgan [had] been ready for a long time. They had been having issues, relating to each other and trouble being kind to each other, but the disagreement over kids was the nail in the coffin."
Much of the burden fell on Kelsea's shoulders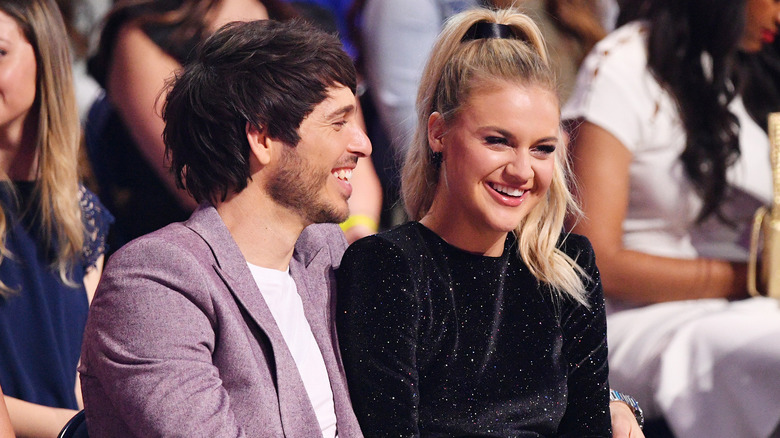 Mike Coppola/Getty Images
Besides clashes over starting a family, Kelsea Ballerini also admitted to bearing the majority of the emotional and financial burdens within their marriage. On "Call Her Daddy," she explained that she did most of the work just to keep them afloat, and if she hadn't, they'd probably split sooner. "I got to a place where if I was like, 'If I wasn't killing myself to figure out how this overlaps and how this works,' as I'm busy, we just wouldn't exist," she confessed.
Things got even more complicated during the divorce proceedings, as Morgan Evans apparently wanted their shared residence. While they had both paid for it, Ballerini admitted it was a house she purchased, and he contributed to, though not on an equal footing. Ultimately, she agreed to relinquish the property. "I was like, 'Give him the house. I want out,'" she explained.
The two eventually finalized the divorce, but not without throwing shade at each other through song. But now, Ballerini said she has learned to let it all go. "I've reinvested in my real life really recently, and I feel like I have less people in my life, but the people I do have are pillars and safe and important," she shared with People, noting that she got "really good at being alone again." The singer added: "If you're OK with whatever arises, then you're fine. If you're not comfortable being alone, it means that you're probably running away from something."