This Is How Much Money Joe Alwyn Is Actually Worth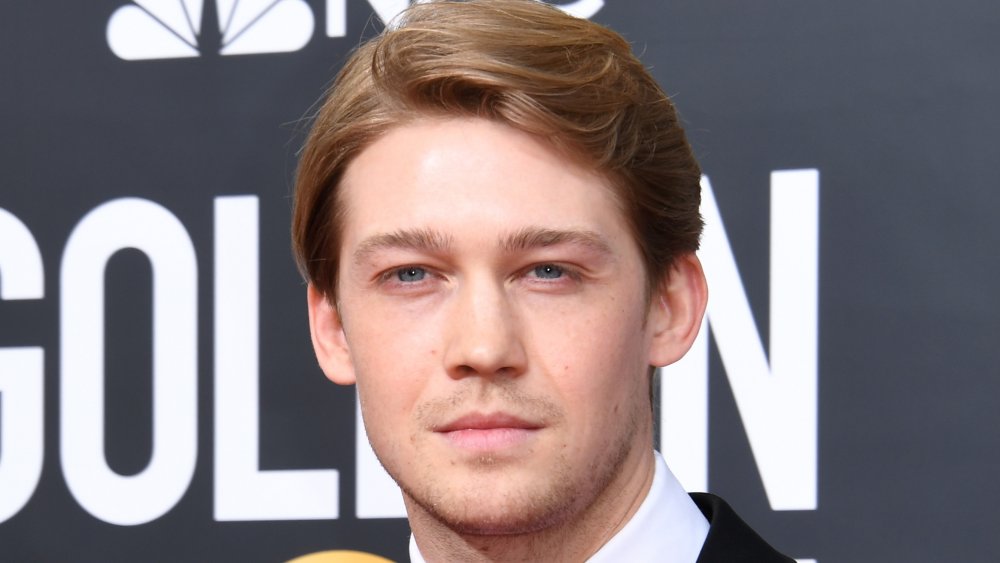 Jon Kopaloff/Getty Images
Compared to some of Taylor Swift's past relationships (*cough, cough* Tom Hiddleston), the singer and Joe Alwyn really keep things under wraps — unless, of course, you count all of the not-so-subtle lyrics about him on her last two albums. Still, fans can't get enough whenever they do see Swift and Alwyn out in public, whether they're seated together at an award show or holding hands on the street.
While Swift is a major force in the music industry, Alwyn is making a name for himself on-screen. His acting credits include roles in two Oscar-nominated films: The Favourite and Mary Queen of Scots. Considering the fact that Alwyn hasn't quite reached A-list status, he's probably not earning millions just yet. So how much is the actor worth, anyway? It may be a fraction of his girlfriend's net worth, but it's still no small feat. Keep reading to learn more about Alwyn's career trajectory thus far and how he feels about dating someone so famous.
Joe Alwyn is making a splash on the big screen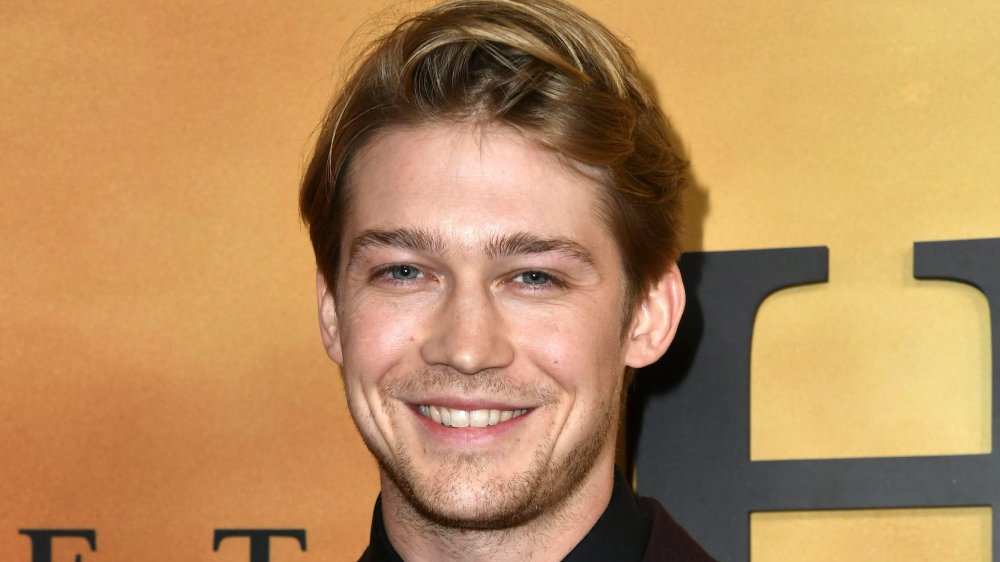 Frazer Harrison/Getty Images
According to Cheat Sheet, Alwyn is worth $250,000. It's worth noting that the estimate comes from a May 2018 Daily Mail report, so it's entirely possible the amount has increased since then. In the past year alone, he's appeared in movies like Harriet and A Christmas Carol. Per IMDb, he's also got two projects in post-production.
Just for context, Swift is worth at least $360 million, per Business Insider. Doing some quick math, that's 1,440 times the amount that Alwyn has earned. Of course, a quarter of a million dollars is still way more than the majority of us make. And from the looks of it, Alwyn is only getting started. In fall 2018, W Magazine deemed him "Hollywood's Next Great Leading Man." He told the outlet, "I'm very fortunate to have been exposed from the beginning to learning from actors and directors at the top of their game. It's pretty unusual." Even if he's humble about it, Alwyn is clearly doing something right to land the roles in the first place.
Taylor Swift would marry Joe Alwyn "with paper rings"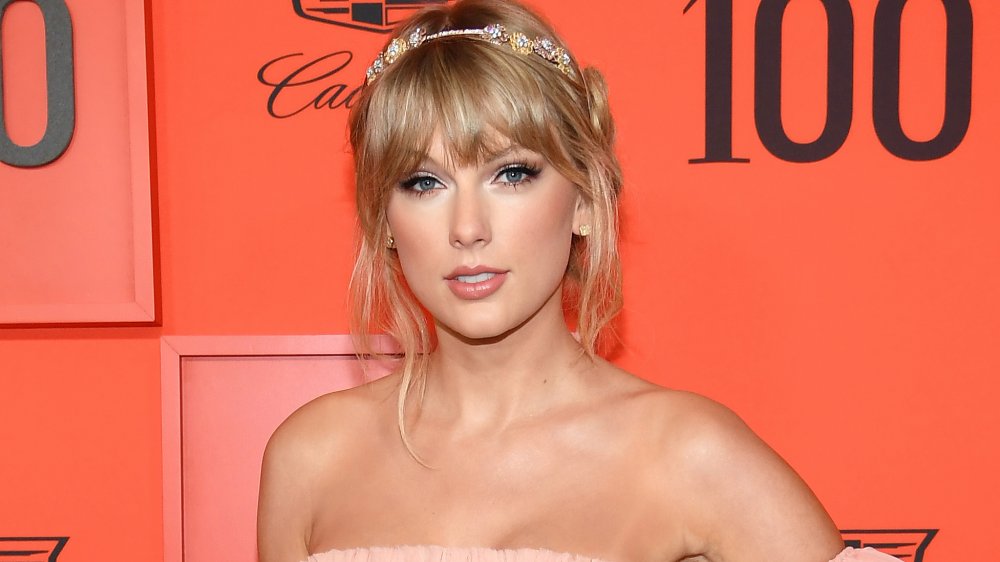 Dimitrios Kambouris/Getty Images
If you listen to Taylor Swift's lyrics, she shares plenty of reasons why she loves her British boyfriend — and none have to do with how much money is (or isn't) in his bank account. In "Gorgeous," she sings about his "magnetic field being a little too strong" and how he's "so gorgeous" she can't handle it, while "London Boy" emphasizes how much she enjoys seeing his homeland — and his dimples. But the most telling lyric is definitely in "Paper Rings," where Swift sings, "I like shiny things, but I'd marry you with paper rings... Darling, you're the one I want."
That infatuation certainly seems mutual. When People asked Joe Alwyn if he minded being the subject of song after song, he said, "No, not at all. No. It's flattering." While he's clearly supportive of her creative endeavors, Alwyn did coyly skip picking a favorite Swift track, laughing when British GQ asked him in 2018, "I'm just not even going to go into that side of the world."
By declining to get caught up in any fan-fueled madness, it's obvious he isn't trying to ride his girlfriend's coattails. As Swift sings of Alwyn in "Delicate," "You must like me for me." And for that reason, his net worth is simply a piece of trivia about him, not a defining factor.