These Are Harry And Meghan's Thoughts On A Second Child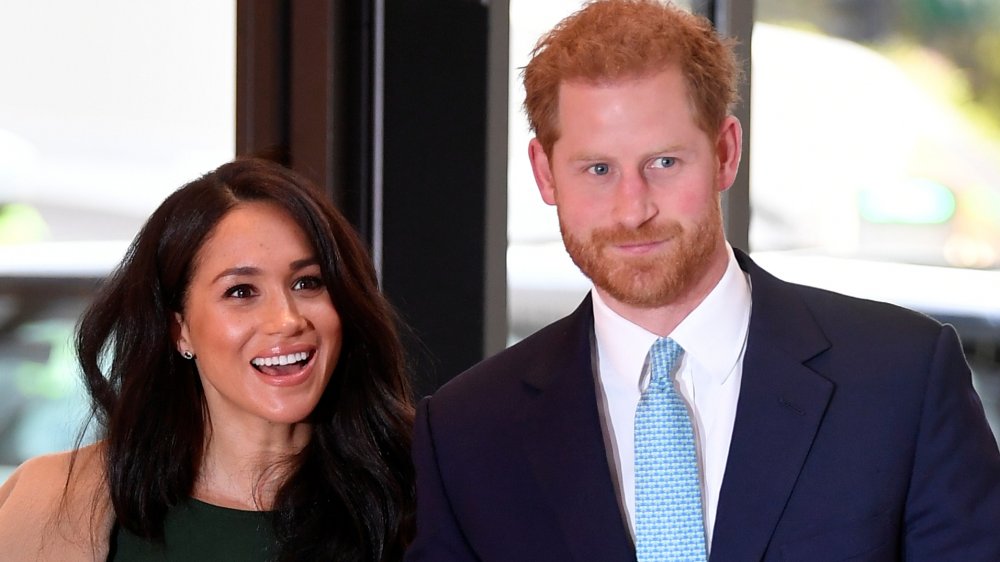 Wpa Pool/Getty Images
On March 31, 2020, Megxit finally came to fruition and Prince Harry and Meghan Markle officially bid adieu to their lives as senior royals. The couple's imminent departure loomed over the royal family for several months after Harry and Meghan announced their plans to step down via Instagram in January 2020.
While, initially, it seemed like members of the royal family were having a difficult time coping with the couple's resignation, at the time of their departure, Meghan and Harry appeared to be in a better place with the royal family. That being said, it seemed like Meghan and Harry couldn't get out fast enough. Following the couple's farewell tour, Meghan and Harry truly started gearing up to live their best lives. While they were initially hiding out — err, living, in Canada – in March 2020, the couple (and baby Archie, of course) made the move to Los Angeles. 
Now that Meghan and Harry have managed to put some distance between themselves and the royal family (literally), it's safe to say that they're probably looking toward the next phase of their lives, which apparently includes a new organization and a job at Disney. But does it include a little brother or sister for Archie? Here's what we know.
Harry and Meghan aren't rushing into anything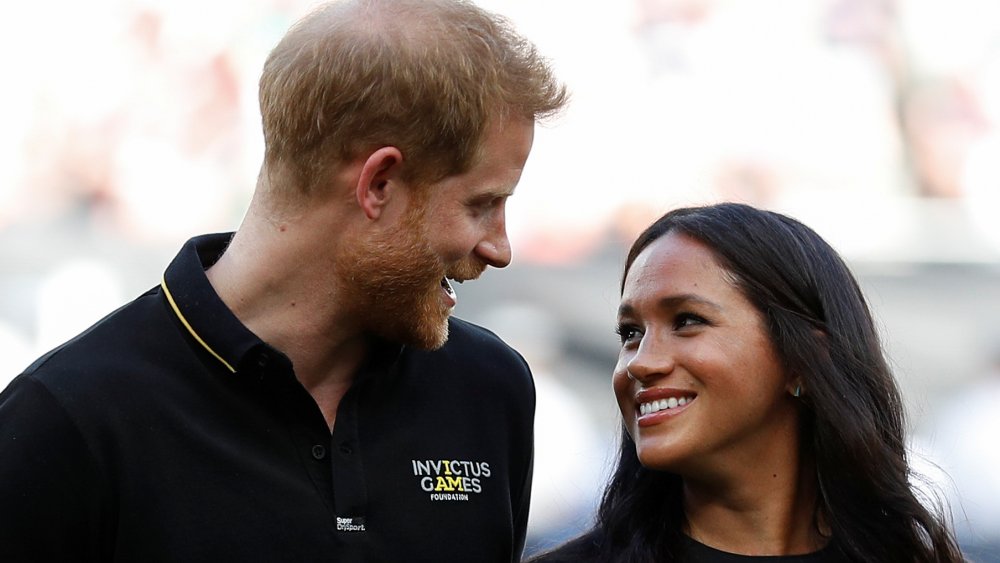 Wpa Pool/Getty Images
No sooner had Prince Harry and Meghan Markle announced their engagement than the media started asking the couple when the world would get to welcome a new royal baby. During an interview with the BBC In November 2017 — the same month the pair made their announcement — the newly engaged couple was asked whether they planned to start a family to which Harry replied: "I think eventually, one step at a time, and we'll start a family in the near future."
Less than two years after Harry made that promise, the couple announced the arrival of baby Archie in May 2019. According to an US Weekly source, as of March 2020, Meghan and Harry are "enjoying these precious early days" with their little one. That being said, Archie could be getting a sibling in the near future.
The source told the outlet that the couple will be "trying in earnest pretty soon." However, for the time being, "[t]hey just want to get firmly settled into their new surroundings first and give Archie as much attention as they can." While Meghan and Harry are reportedly "committed" to giving Archie a brother or sister, the source noted that they "don't want to put too much pressure on the situation."
So there you have it! Meghan and Harry aren't done having kids like Kate Middleton and Prince William, but don't expect a royal baby announcement in the immediate future. So just how many future baby announcements can we expect from these two?
How many kids do Meghan and Harry want?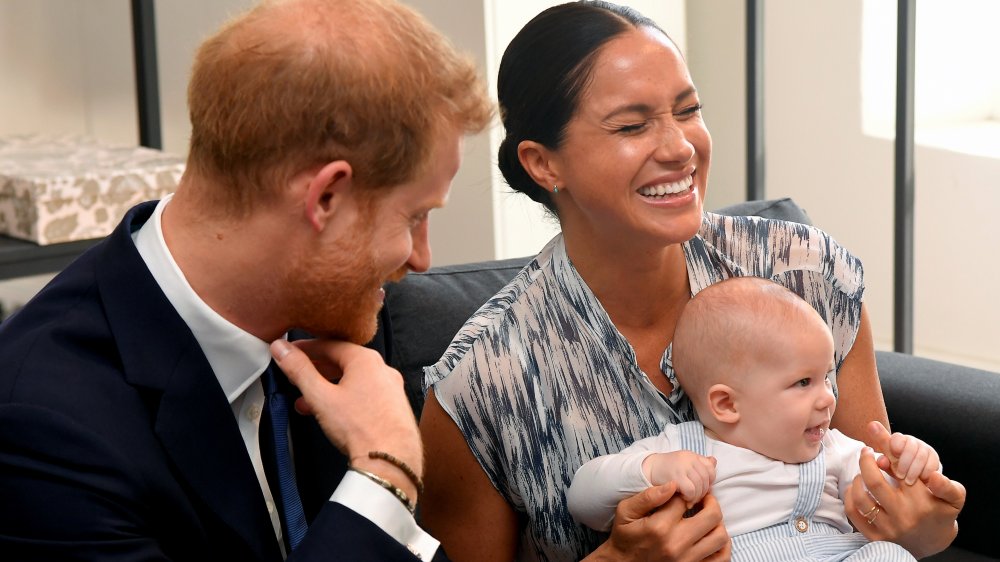 Pool/Getty Images
These days, Prince Harry and Meghan Markle are giving all their attention to Archie, but, apparently, it won't be long before little Archie becomes a big brother. Additionally, it doesn't seem like his parents' attention will be spread too thin.
In an 2019 interview with his good friend, conservationist Dr. Jane Goodall — that just so happened to appear in Meghan's guest-edited British Vogue September issue — Harry revealed just how many kids he and Meghan want: "Two, maximum!"
While big brother Prince William has three children, Harry wouldn't be the only royal who opted to stop at two. Harry's father, Prince Charles, obviously has two kids. Additionally, Princess Anne, the Queen's only daughter, is mother to Peter Phillips and Zara Tindall, while Prince Andrew, one of Charles' brothers, is father to Princess Beatrice and Princess Eugenie.
Considering the fact that Meghan and Harry are doing their own thing, their kids' lives will probably look a little different from the lives of their royal relatives. That being said, only time will tell what the future holds for the new generation of royal kids.